AMANJEDA Art T-shirts are created with respect to the finest masterpieces of art. The T-shirts are designed with one side seam in order to have the beauty of the printed masterpiece unspoiled. 
Amanjeda ART T-shirt with the unique screen print of Eduard Wiiralt's graphic masterpiece "Reclining Tiger" looks as good under a casual blazer as it does on its own. Eduard Wiiralt is considered as the most remarkable master of Estonian graphic art.
"A RECLINING TIGER" is one of Wiiralt's most legendary sheets from the 1930s, where have been joined a superb animal figure and a landscape. A slightly humorous glance is also eye-striking because of its abundance of technical nuances. A world-famous German graphical artist Käthe Kollowitz shouted while looking at Wiiralt's works: "Oh my! How subtle technique! And how remarkable internal tension!"
"INFERNO" as well as the most fantastic drawings and prints belong to the period between 1925 and 1933, when the artist followed the bohemian way of life in Paris.These were years that brought out his hallucinations whilst the artist was possessed by his intense work, and his fantasy was constantly stimulated by absinthe. By the year 1937 Wiiralt had undergone an important break. The earlier grotesque and satire of his works had disappeared, a new page in the artist's life also meant new winds in his creation.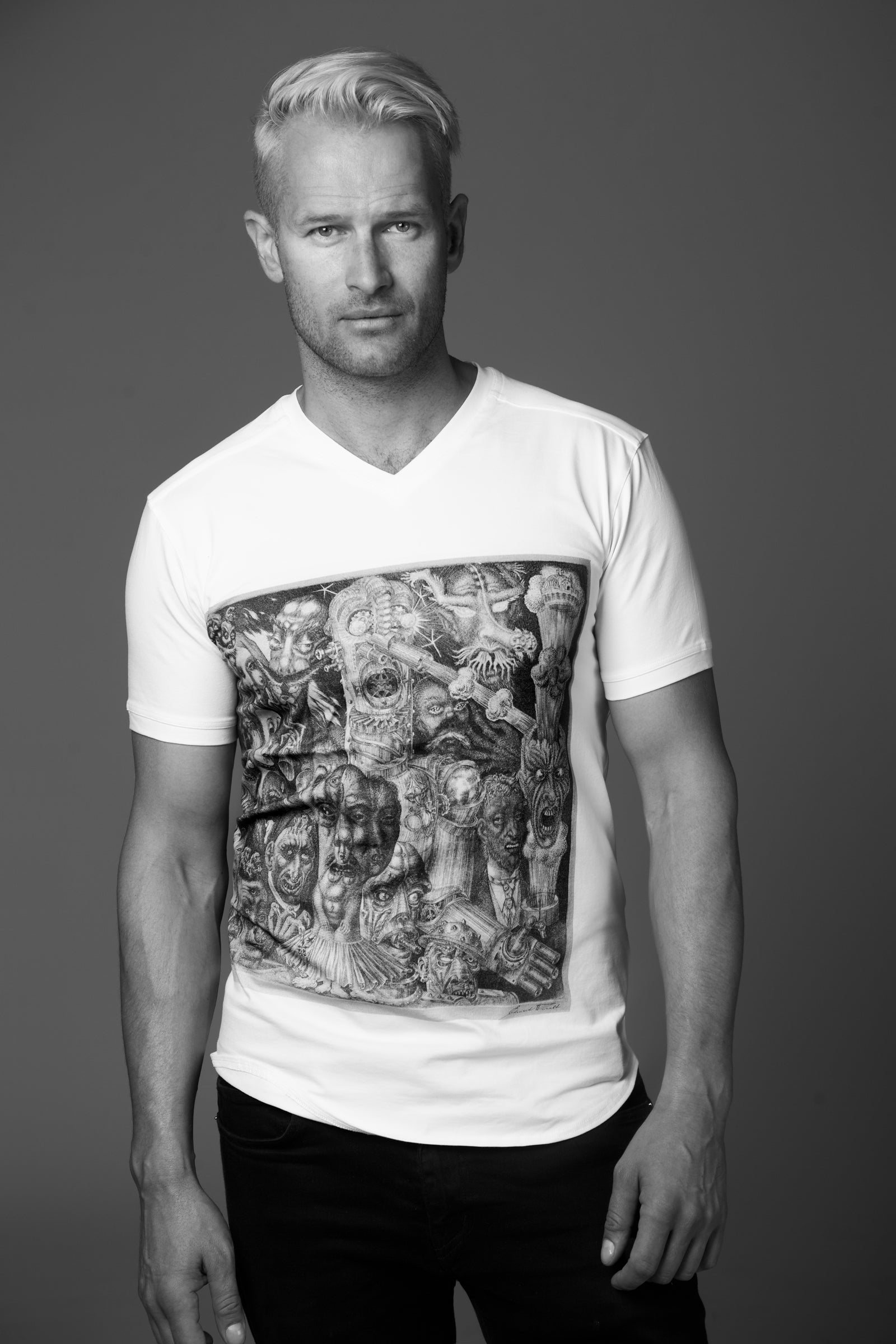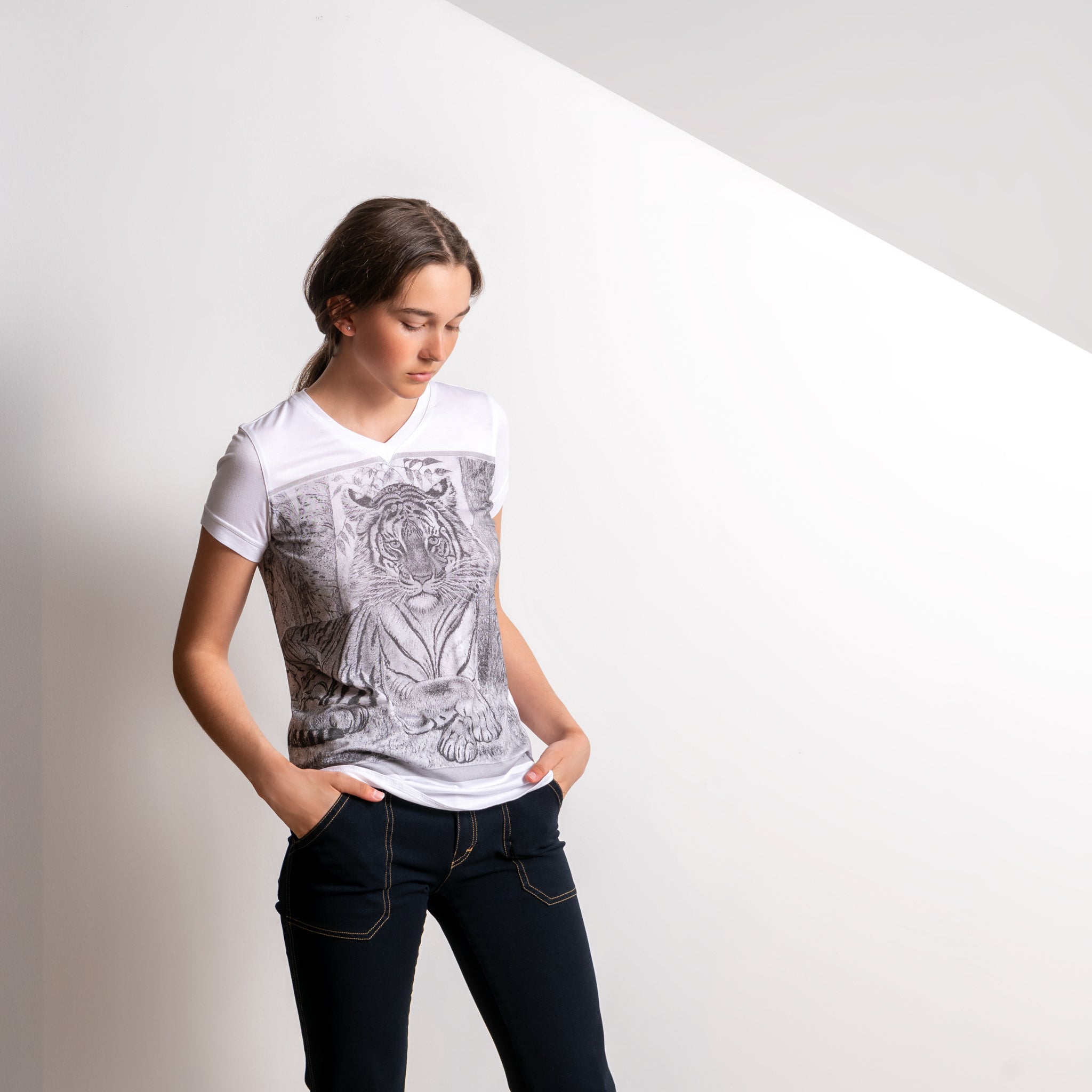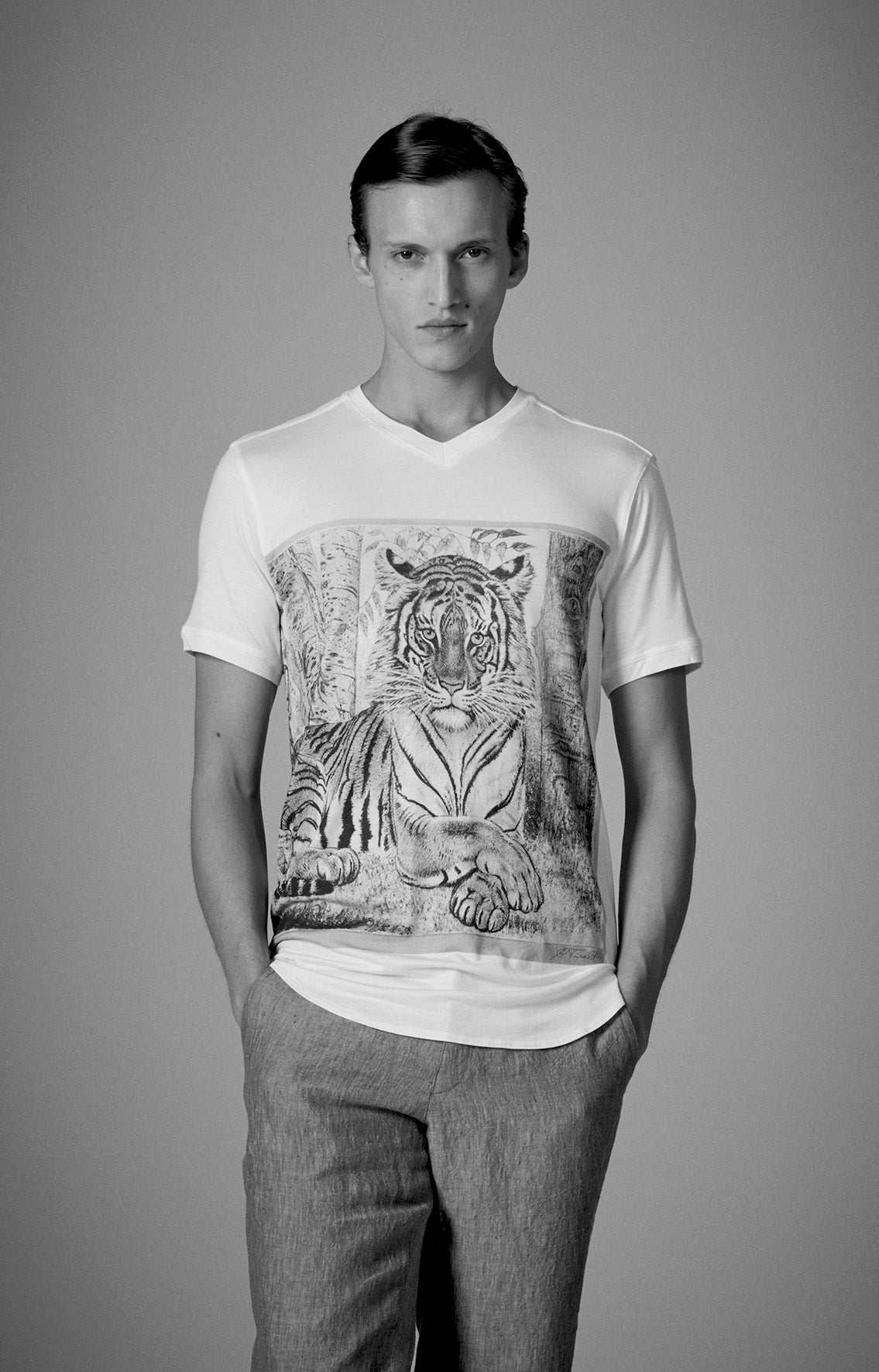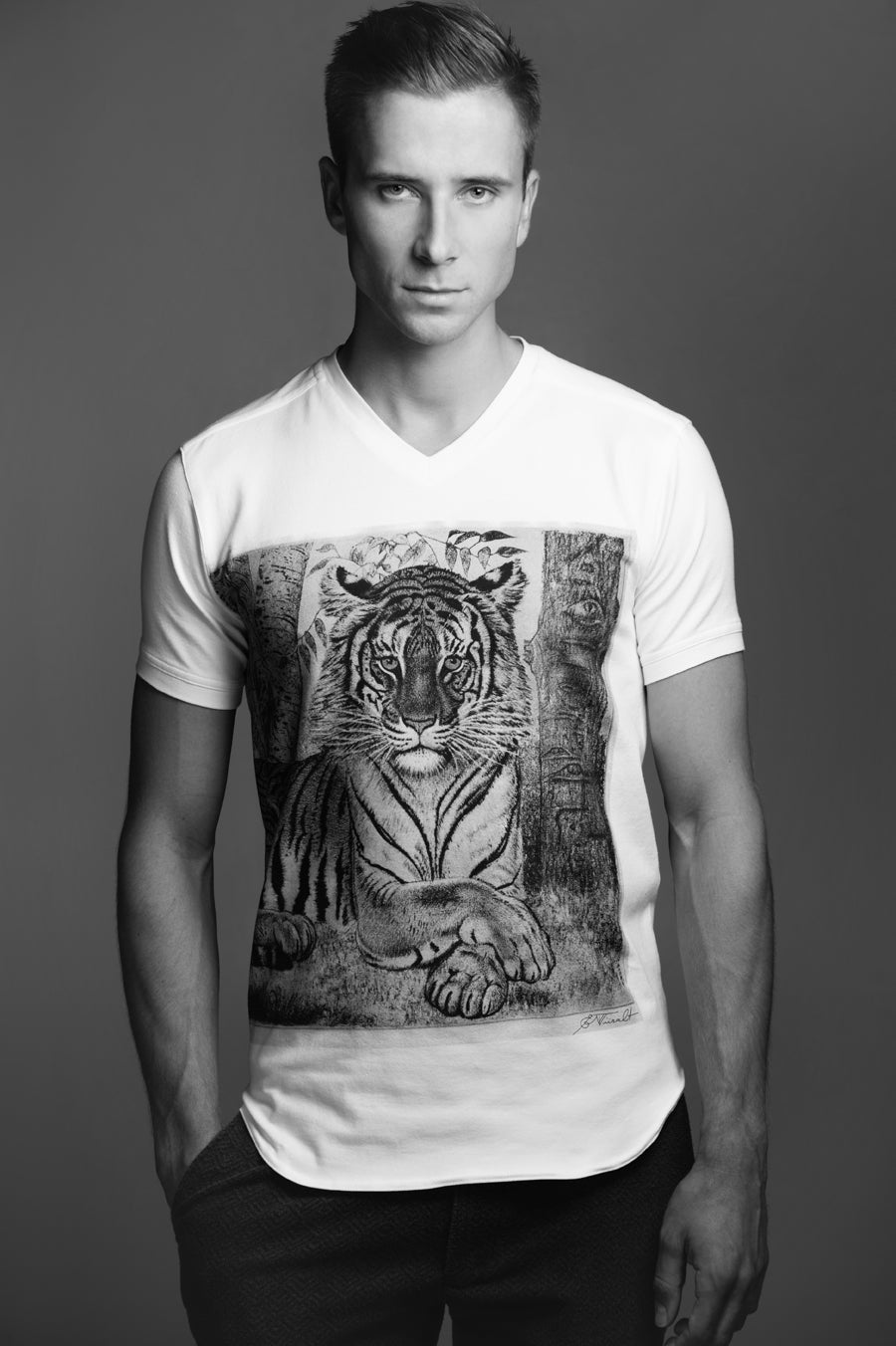 Eduard Wiiralt is one  of the most remarkable masters of graphic art.
Eduard Wiiralt was born in the St. Petersburg province in 1898. In 1909, the family moved to Estonia. Wiiralt was educated as an artist in Tallinn Art Trade School and in Tartu Pallas, the sculpture studio of Anton Starkopf. The studies were interrupted by participating in the Estonian War of Independence. In 1922–1923, Wiiralt continued his studies, as a grantee of Pallas, in the Dresden Academy of Art in Germany under the supervision of Professor Selmar Werner. In 1924, Wiiralt graduated from Pallas as a graphic artist and a sculptor. In the years 1925–1939, he lived in Paris, but returned to Estonia thereafter. He survived the II World War in Estonia. Wiiralt left for Sweden in 1945. The artist ultimately returned to Paris in the fall of 1946. Eduard Wiiralt died at the age of 55 in Paris and was buried in the Père Lachaise, a Cemetary for famous and talented people on 12th of January 1954.