Alongside with the international inspirations the ethnic embroideries of Estonia's small Muhu island have had strong impact to Amanjeda designer Katrin Kuldma creations.
Muhu island is the home of Estonia's most unique and strong embroidery tradition. The embroideries are known for their bright and playful colour palette and inspirations from Poppy fields, the Bleeding Heart Flowers, Roses and Cornflowers.
In the ancient times the ladies of Muhu had the best access to bright chemical colours brought to the island by the far away spanish sailors. So the embroideries are known for powerful and playful colour palette and for the famous Muhu Pink.
These unique embroideries have become the endless inspiration source for Amanjeda designs. The old patterns are interpreted from traditional to modern. The new colour combinations vary from burning passionate shades to monochromic.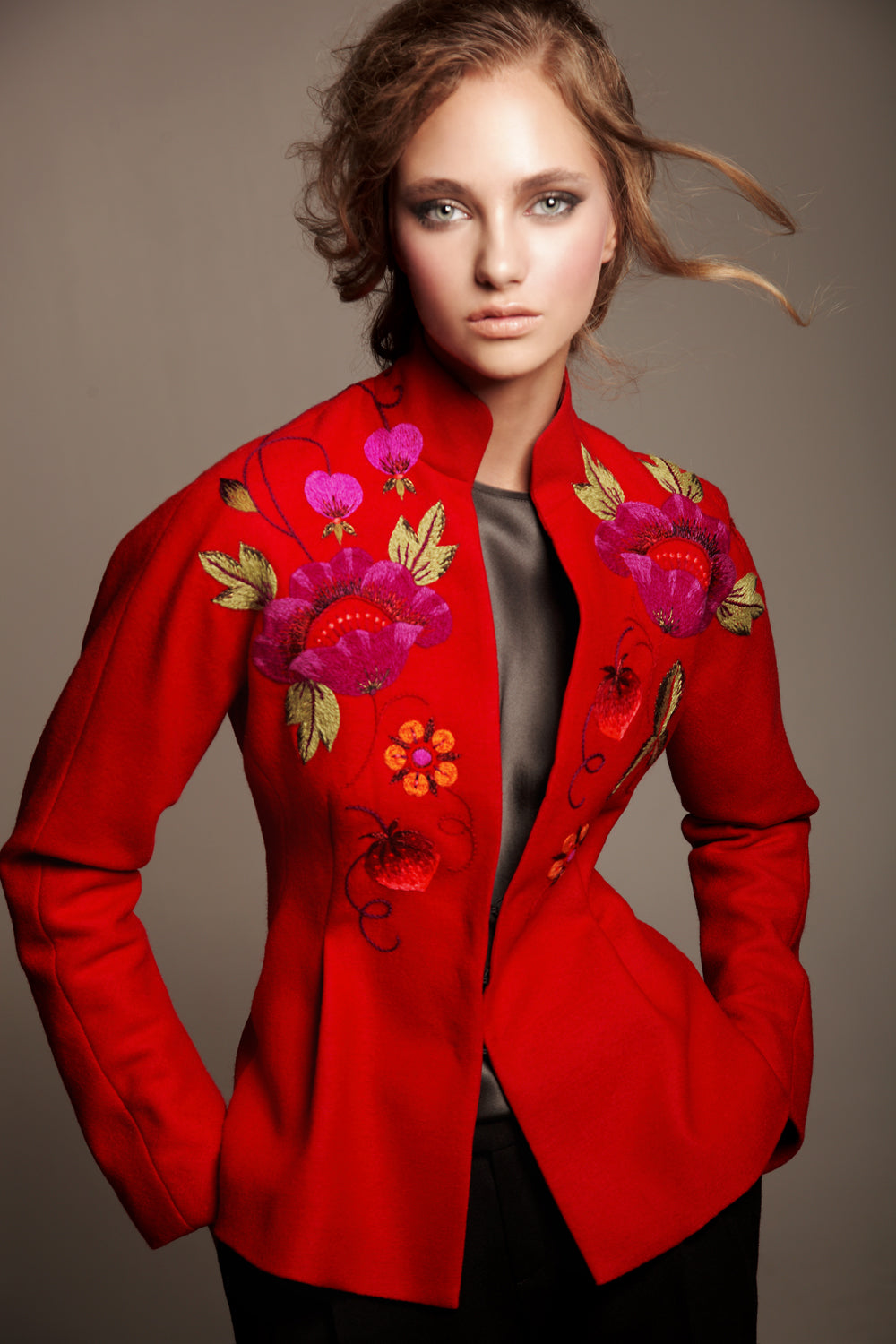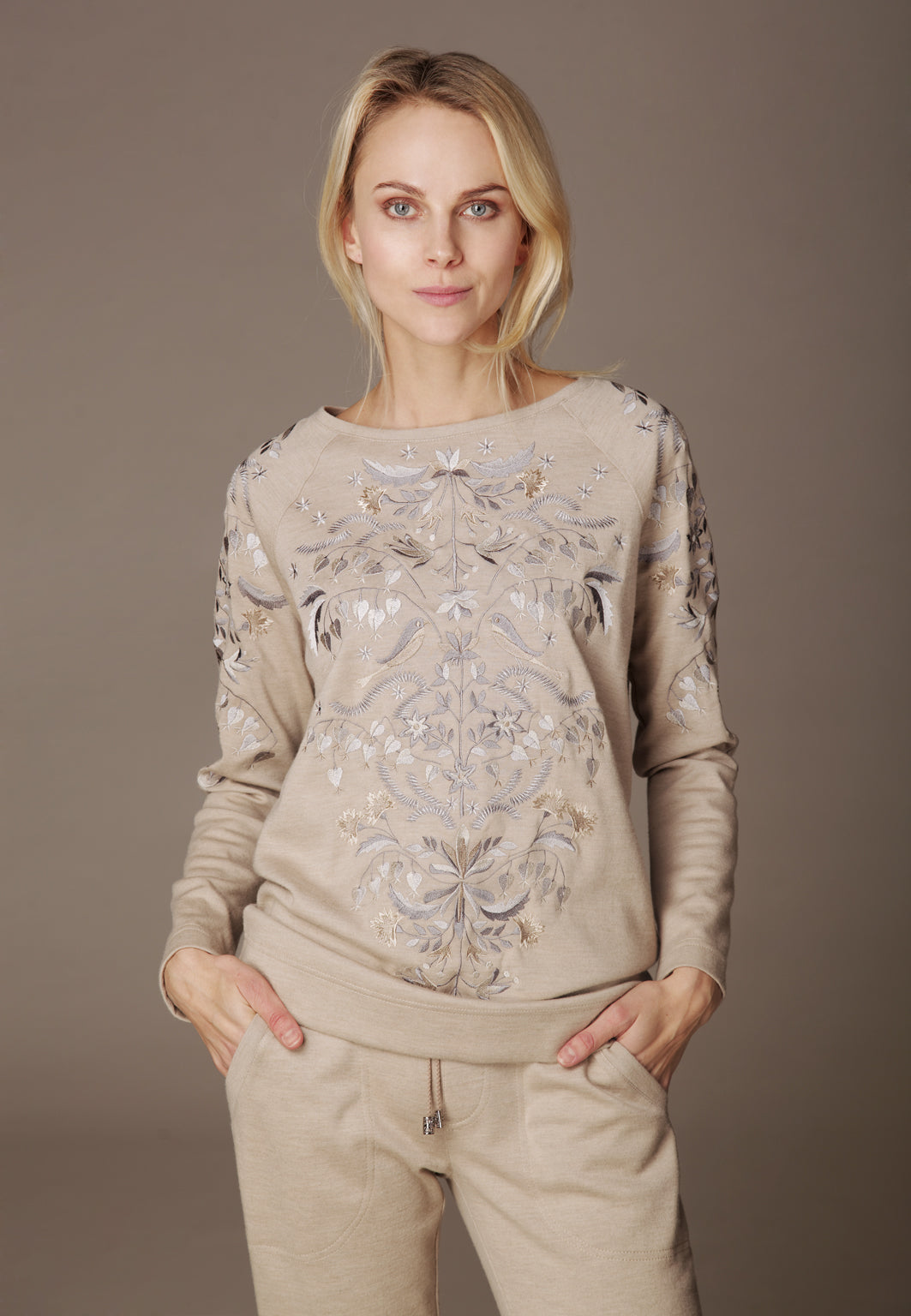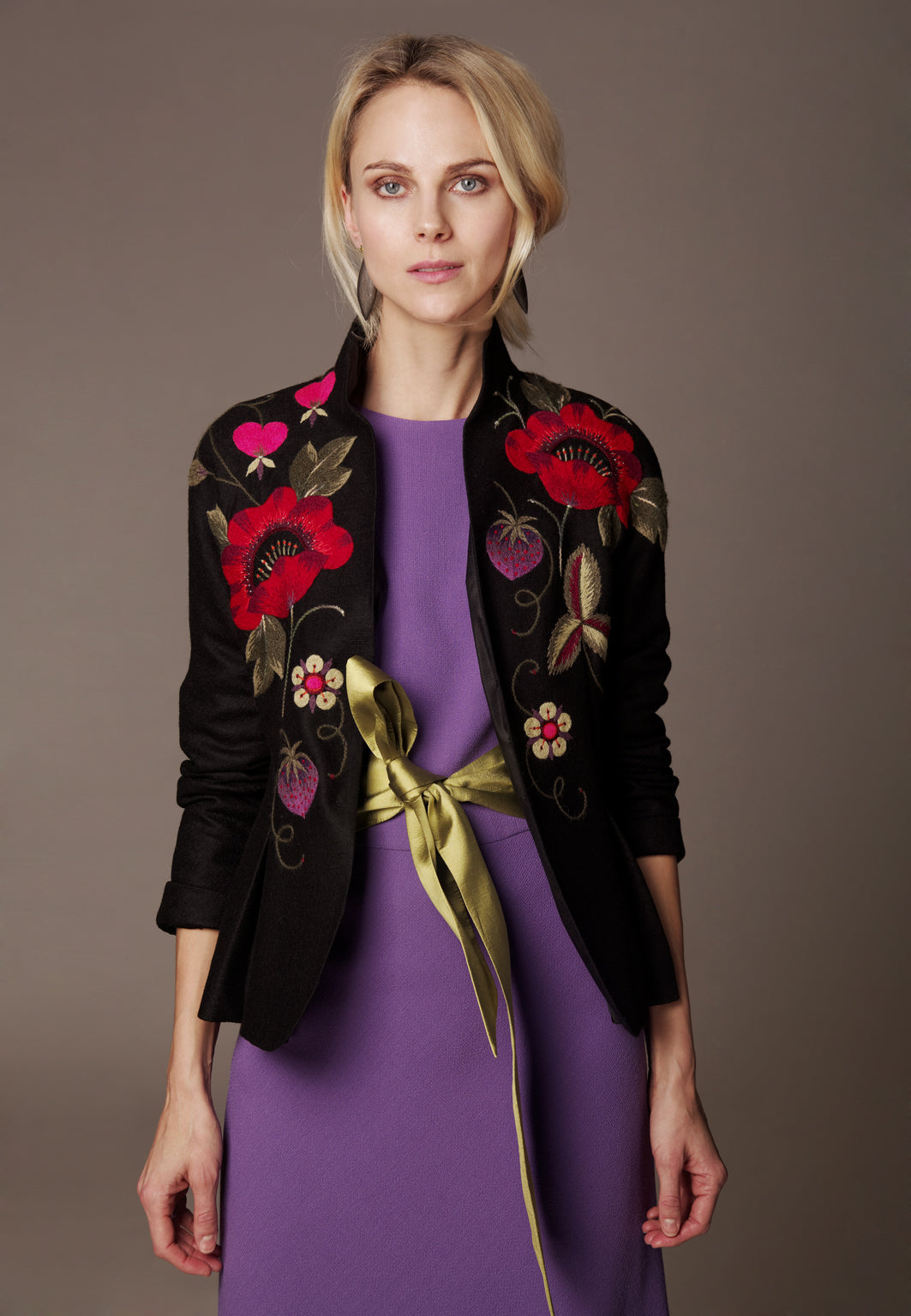 The iconic dress with graphic machine embroidery has won the hearts of women. The most exclusive items are hand embroidered by the very best Estonian embroiderers.
"The glowing passionate colours – reds, pinks and violets – all impudently mixed together have enchanted me since the school times. I love to redesign the authentic patterns, to play with colours,tuning them down to almost monochrome or mix together the wildest shades. At the same time I have always been attracted to architecture, to white concrete's restrained shades, natural tones of wood and refined textures of metal. I love the mix of opposites – strong & fragile, cold & hot, feminine & masculine." Katrin Kuldma