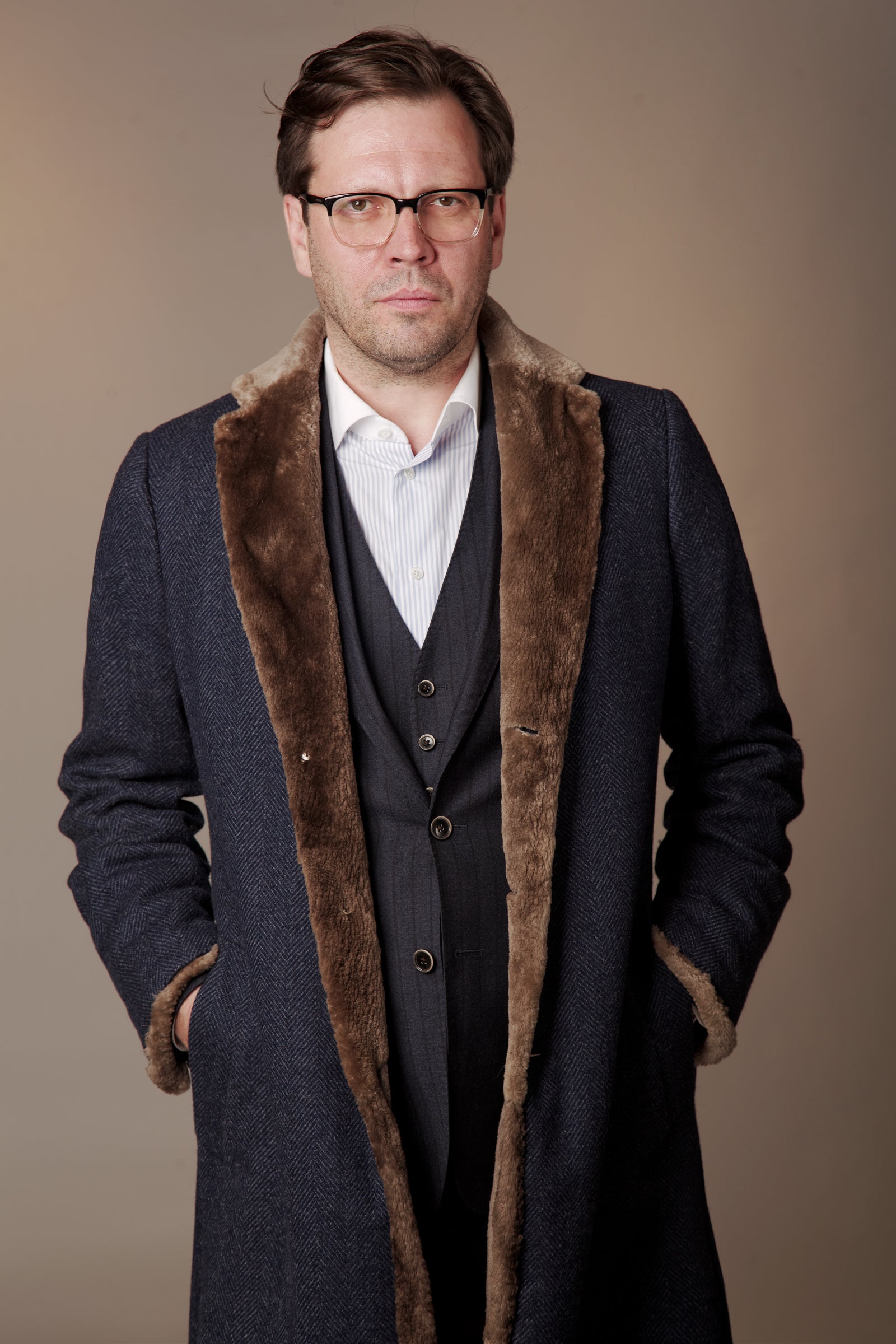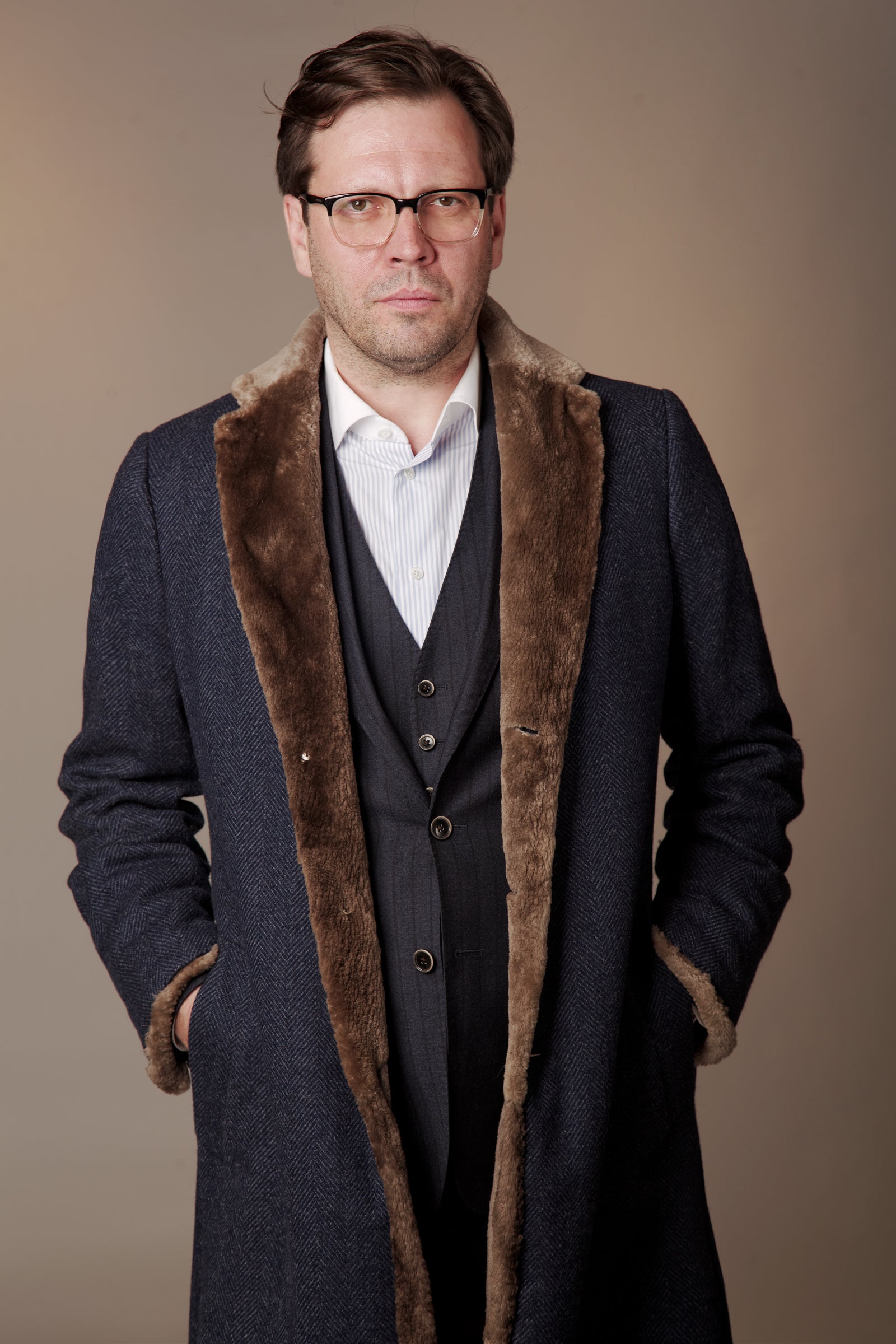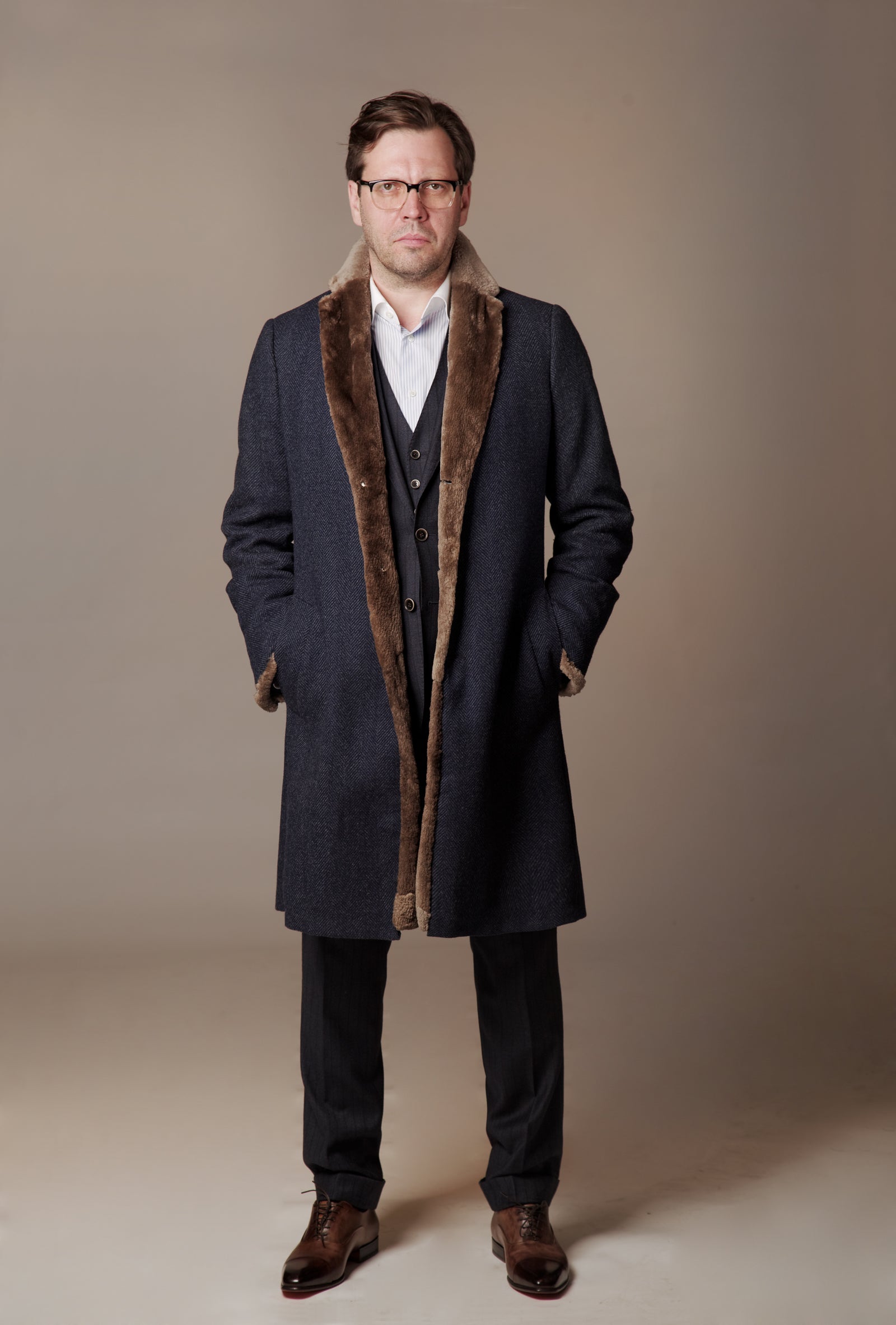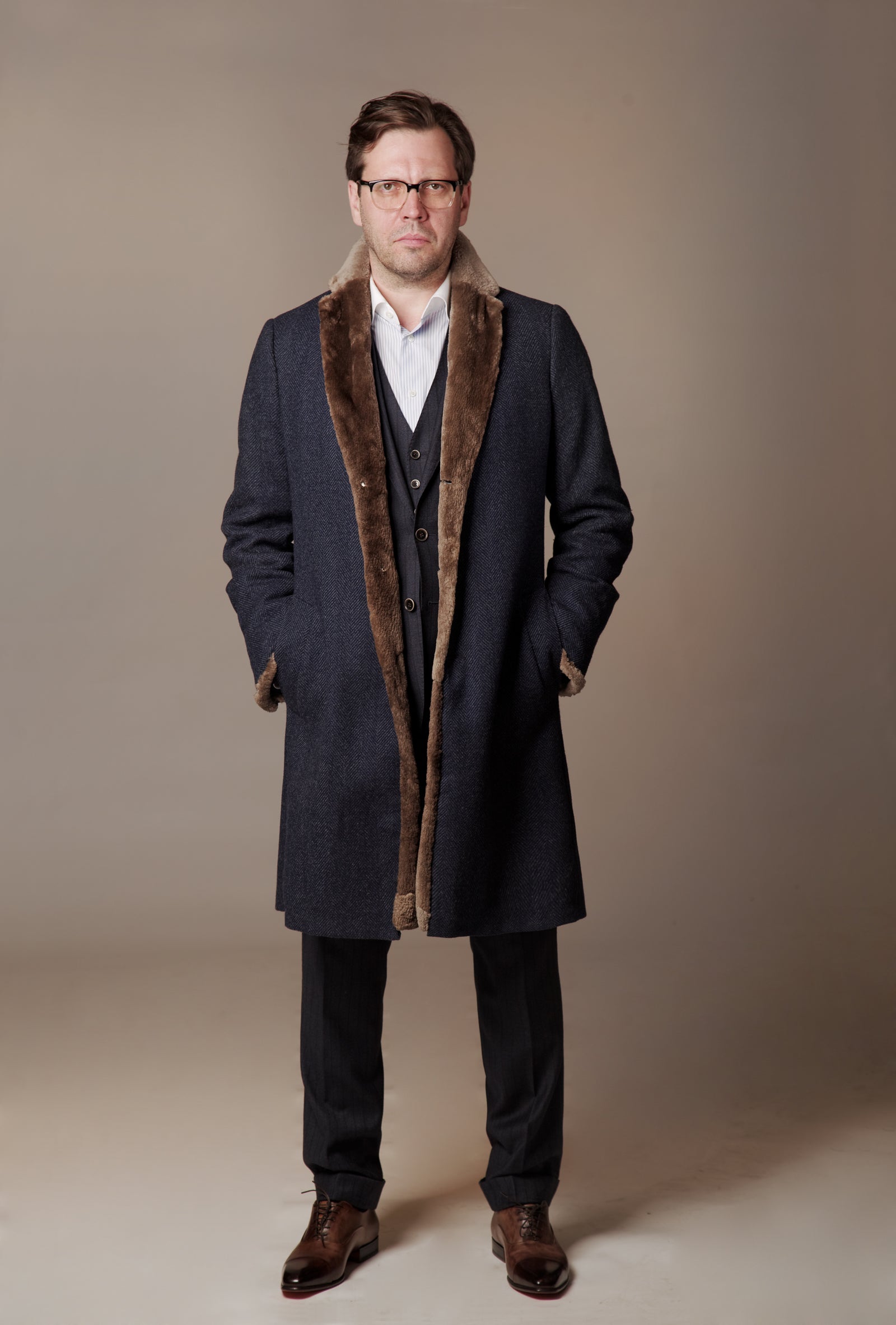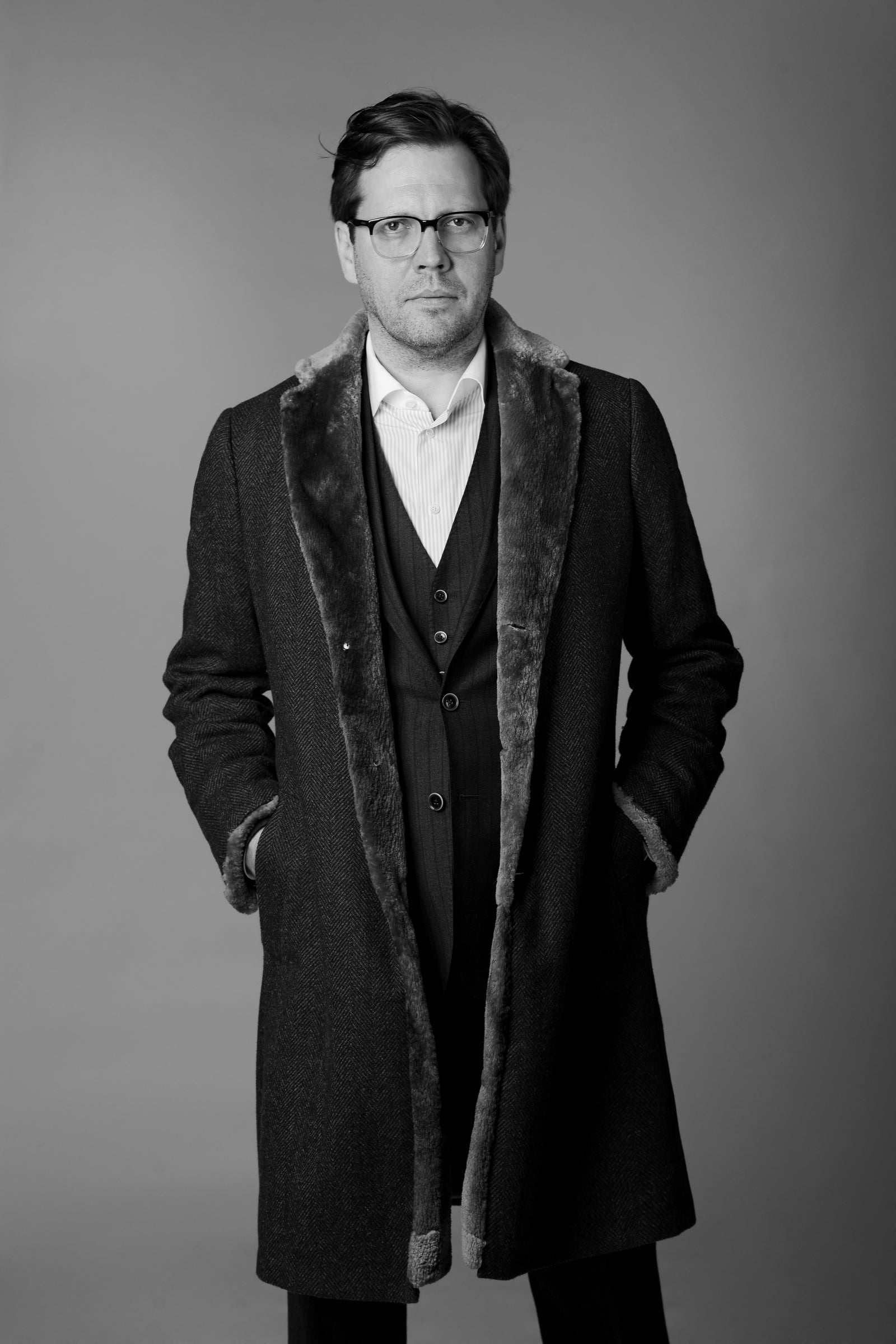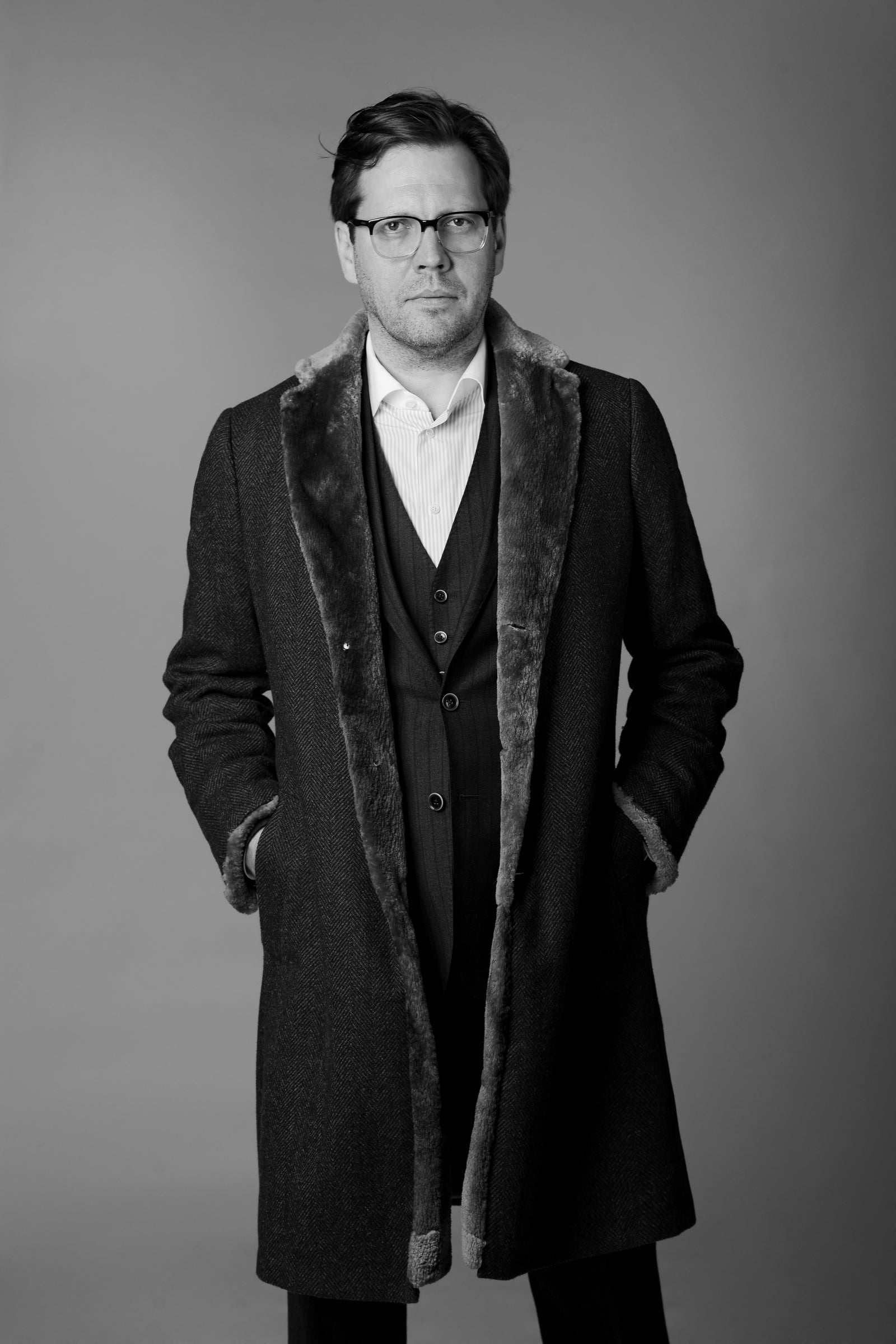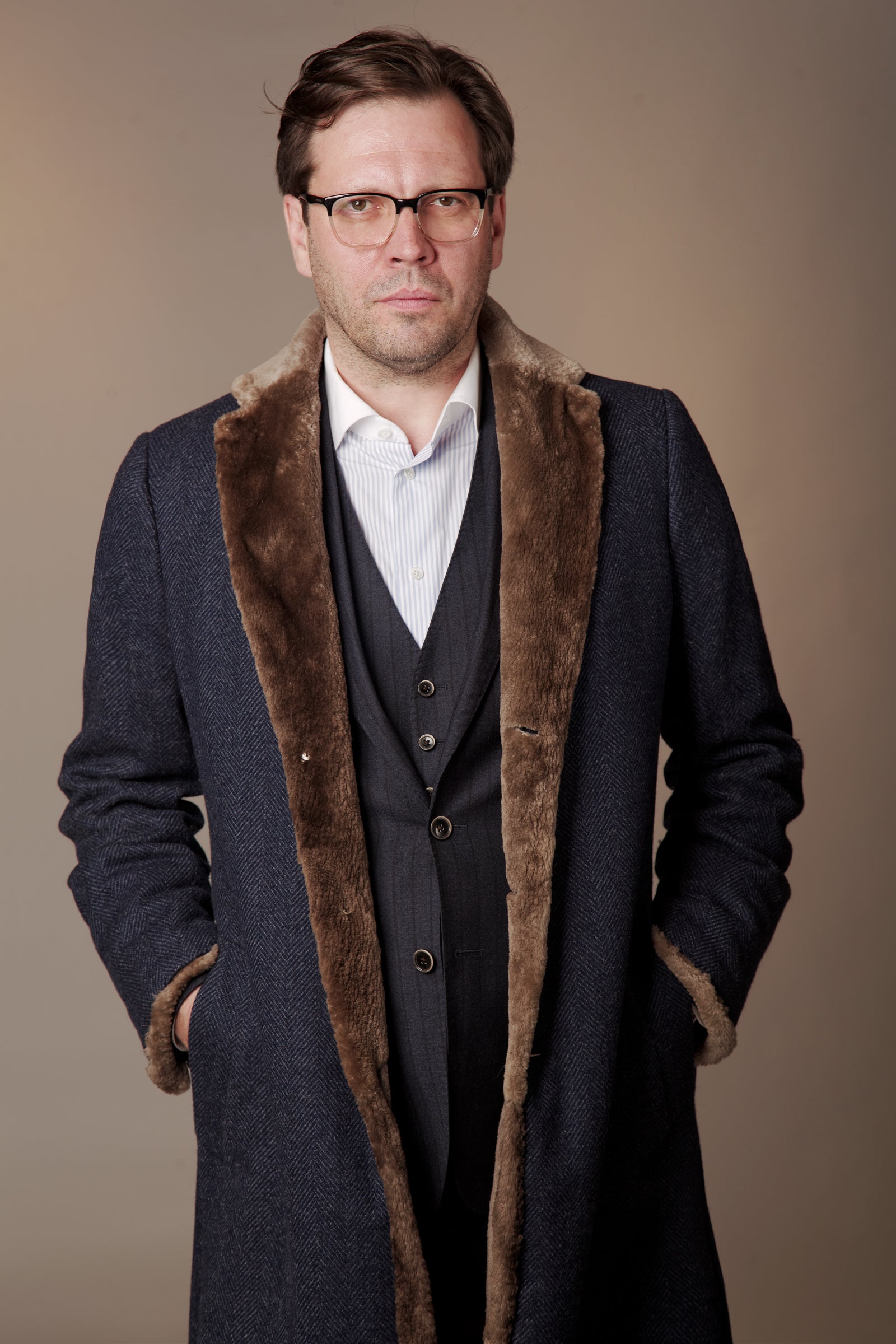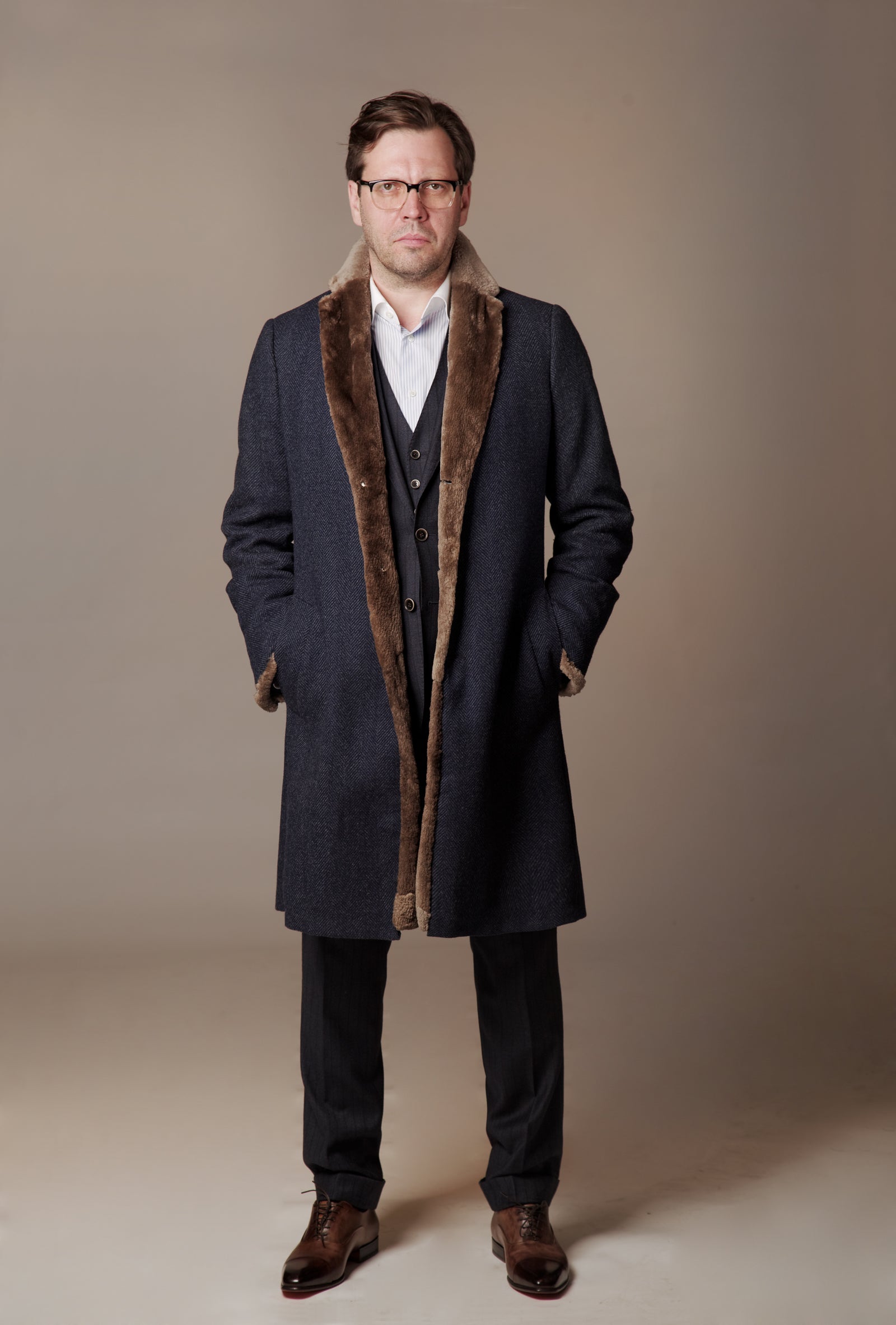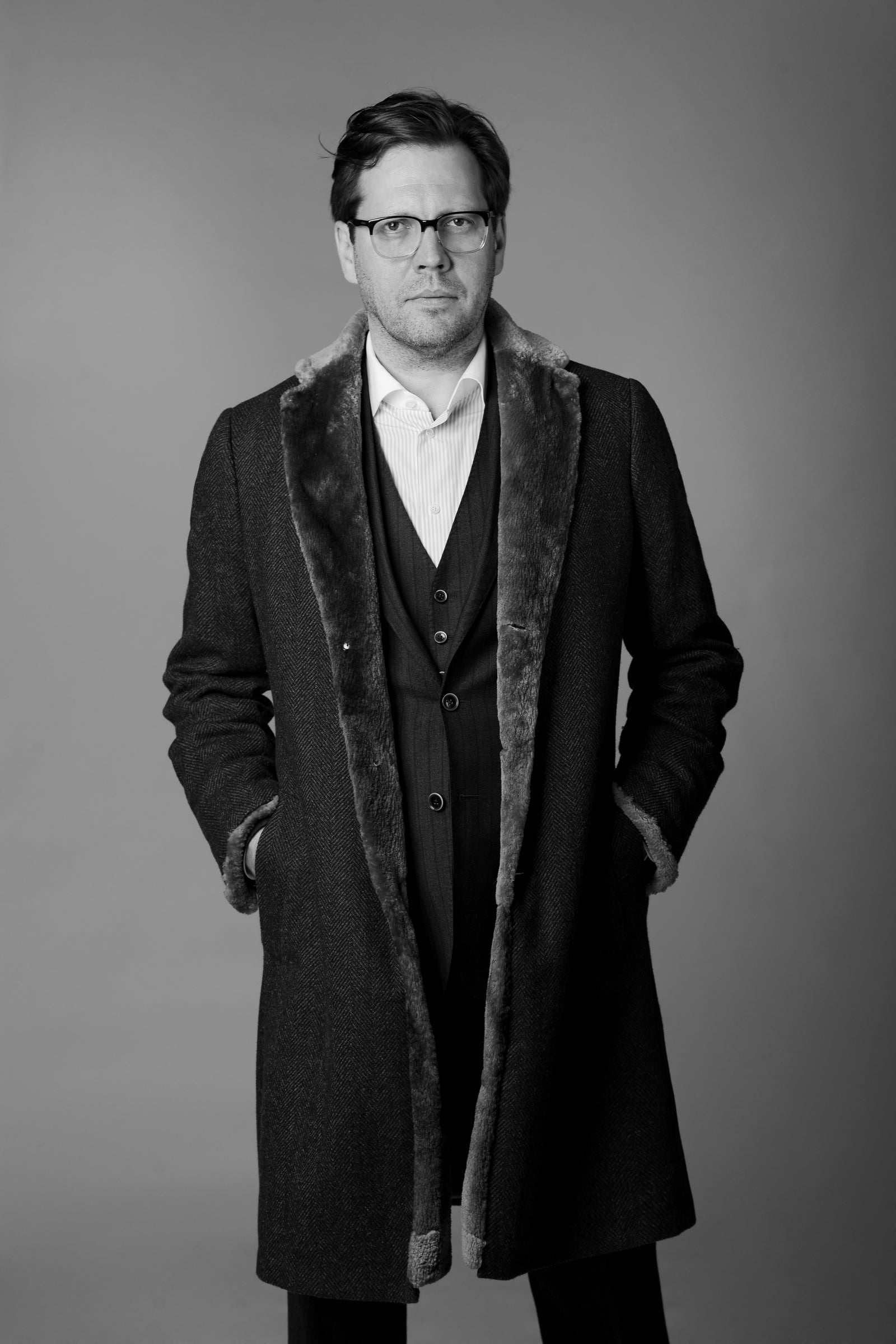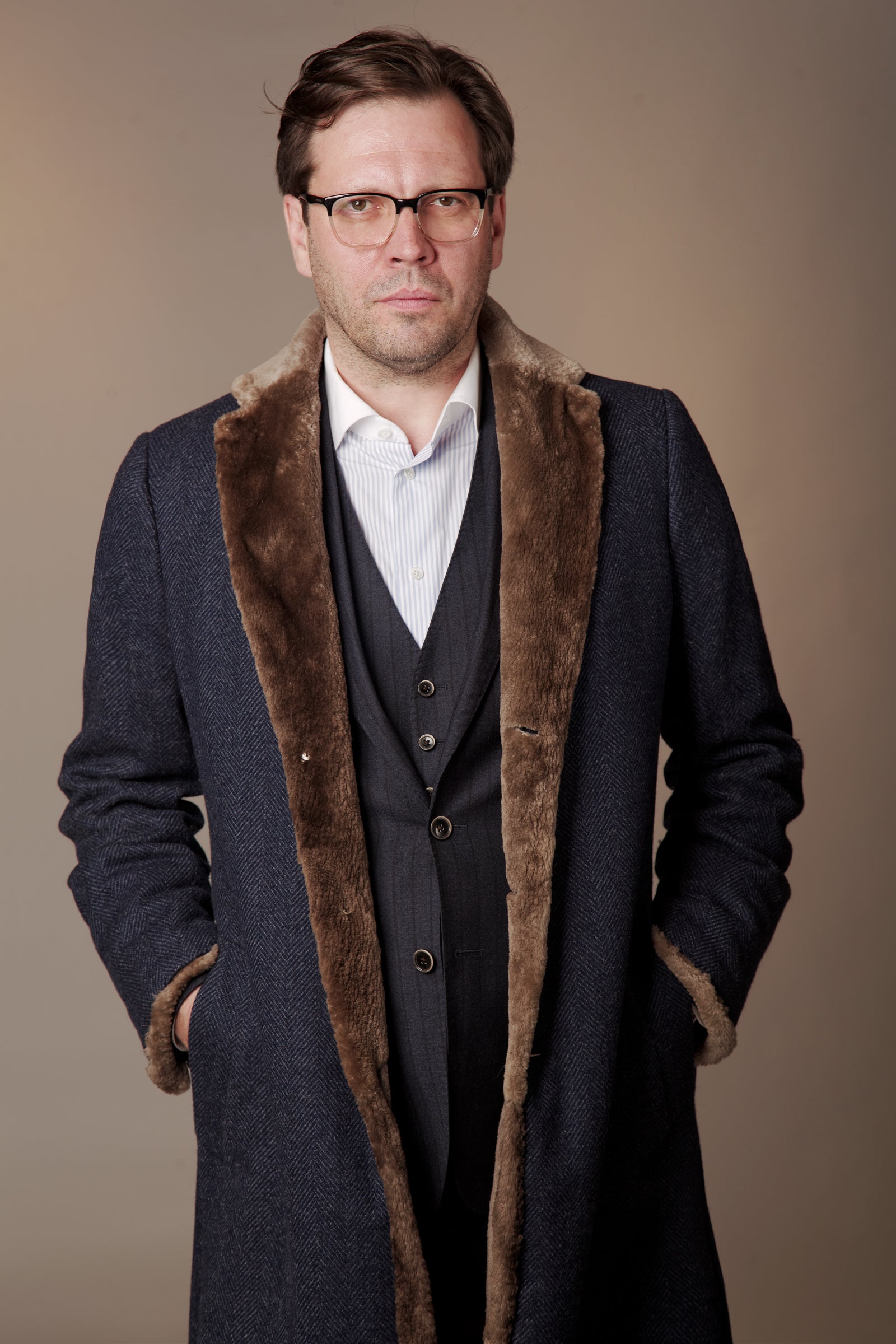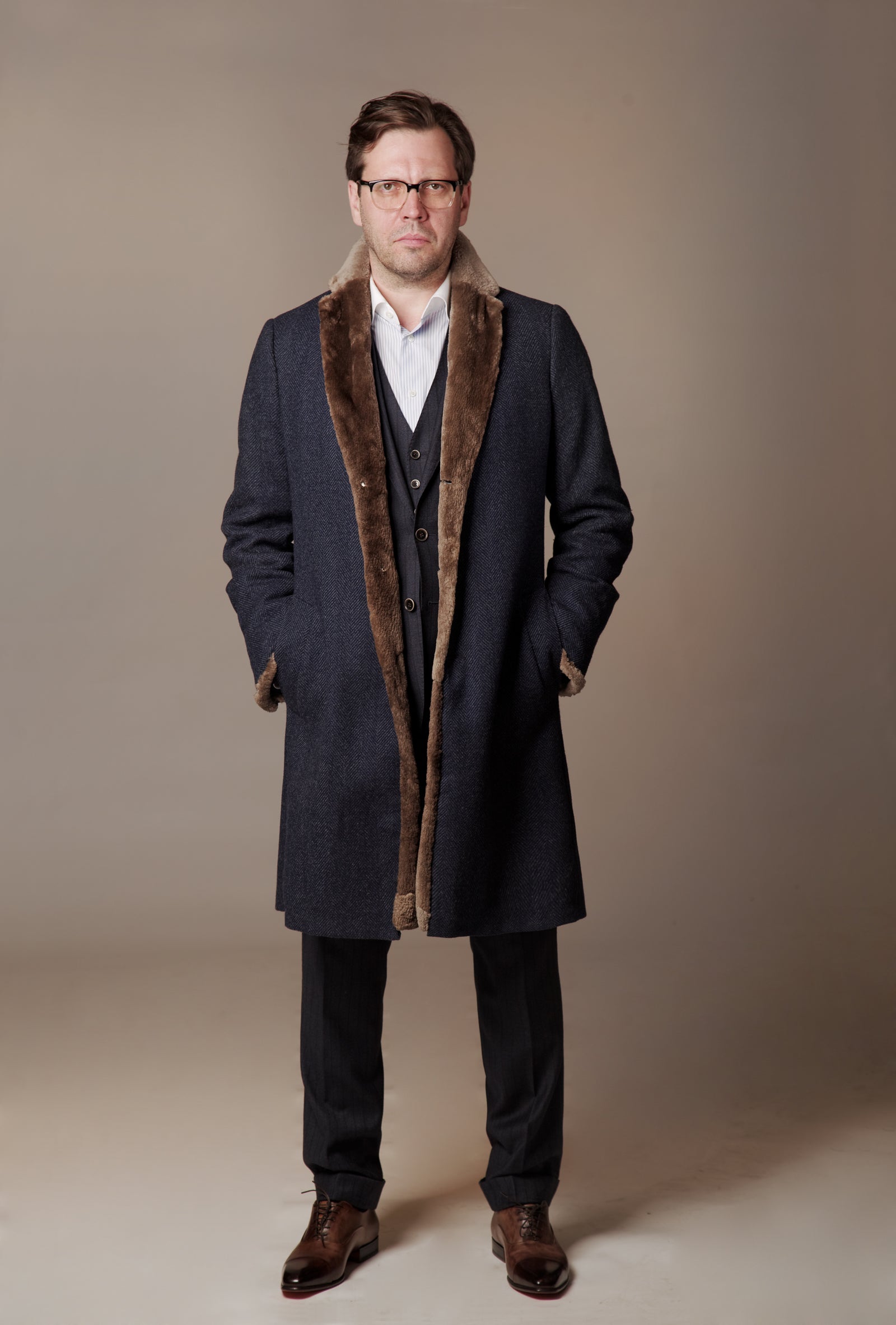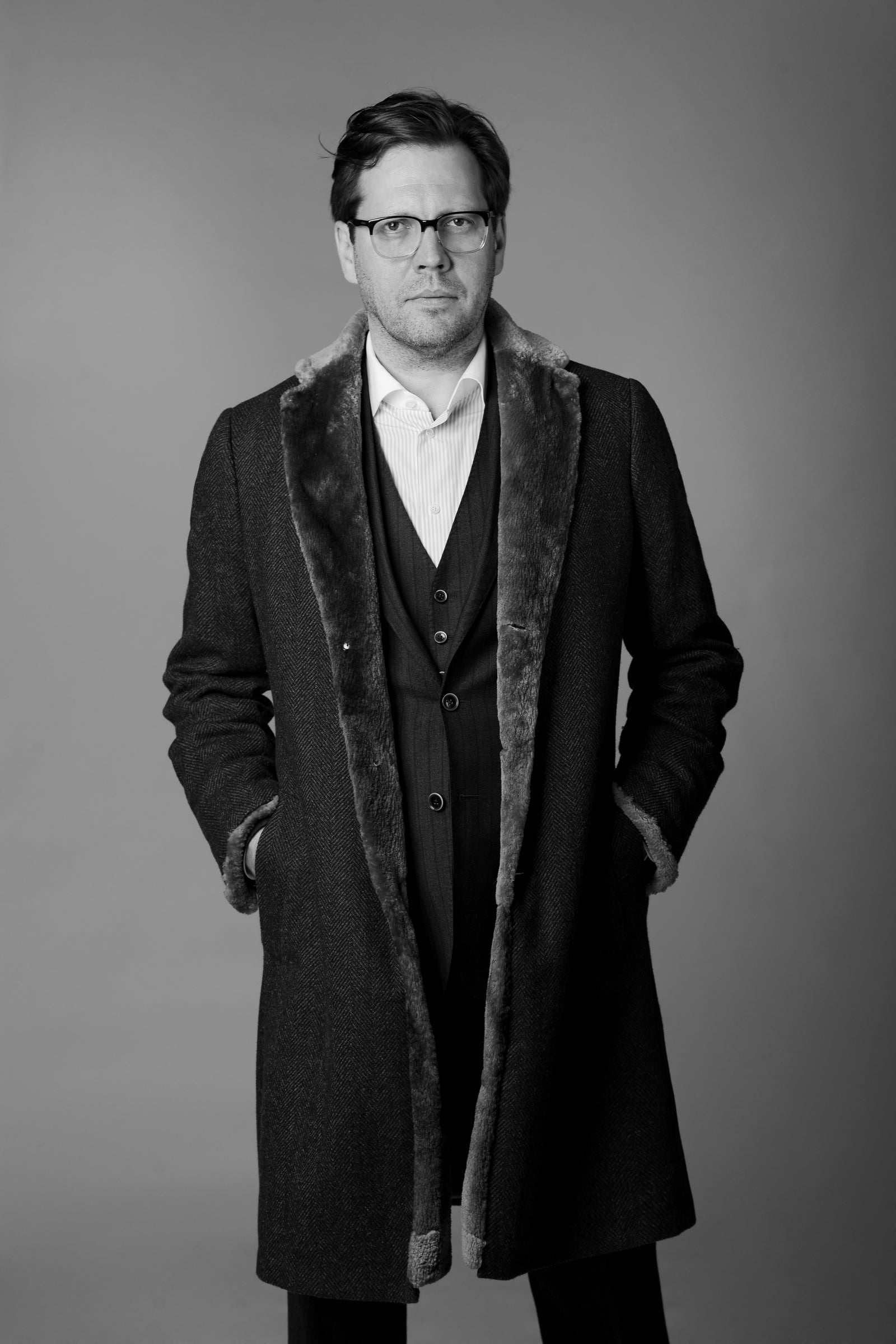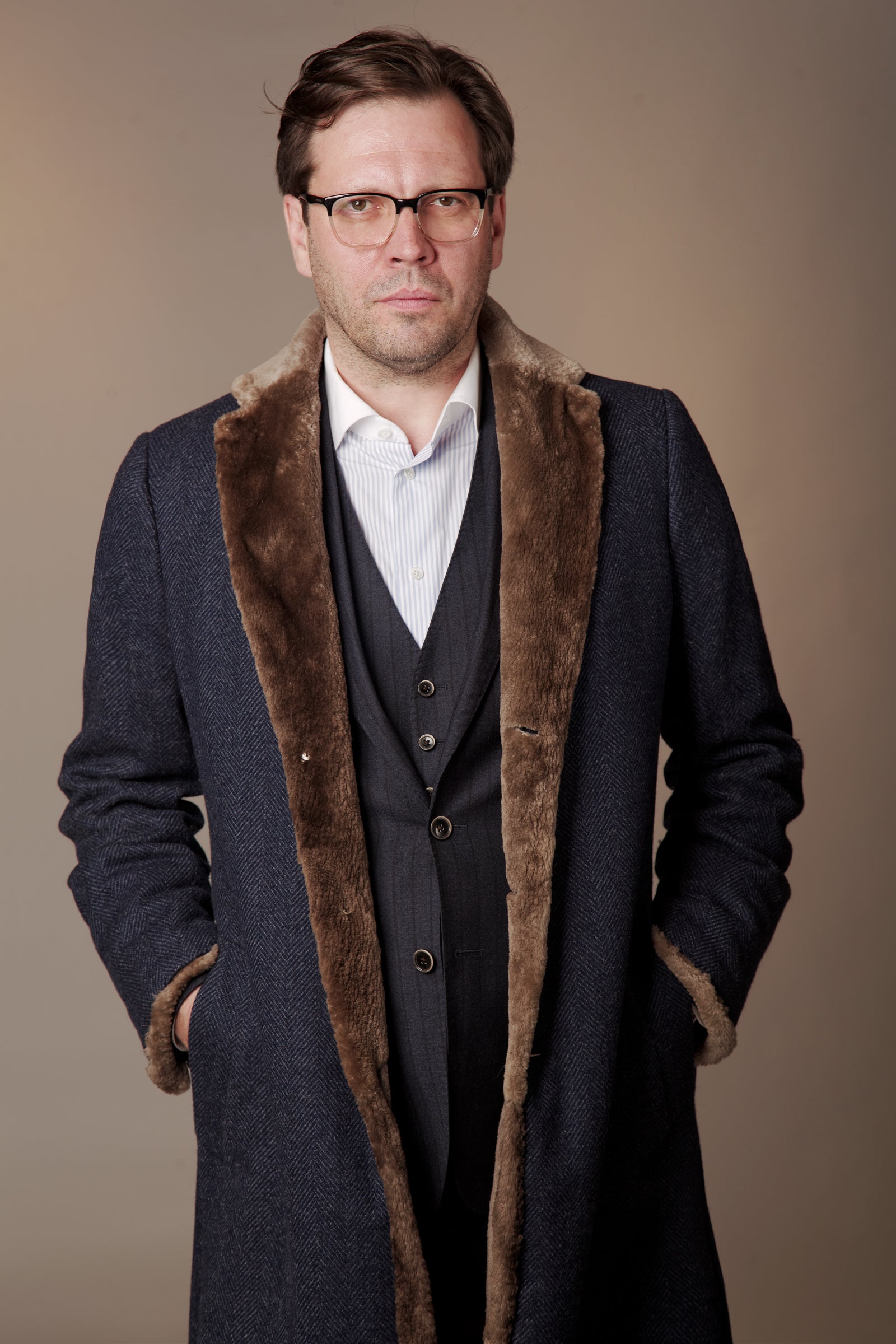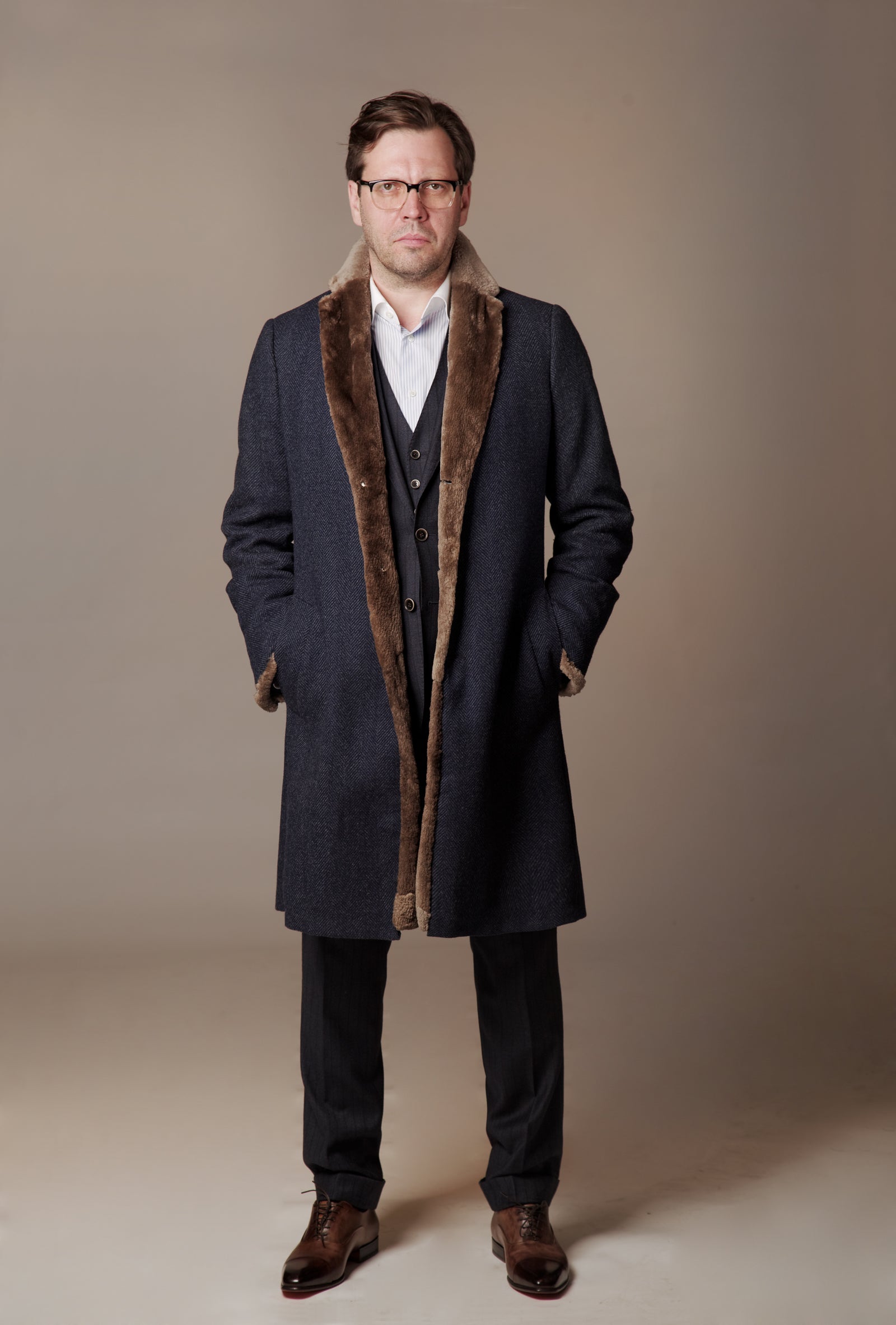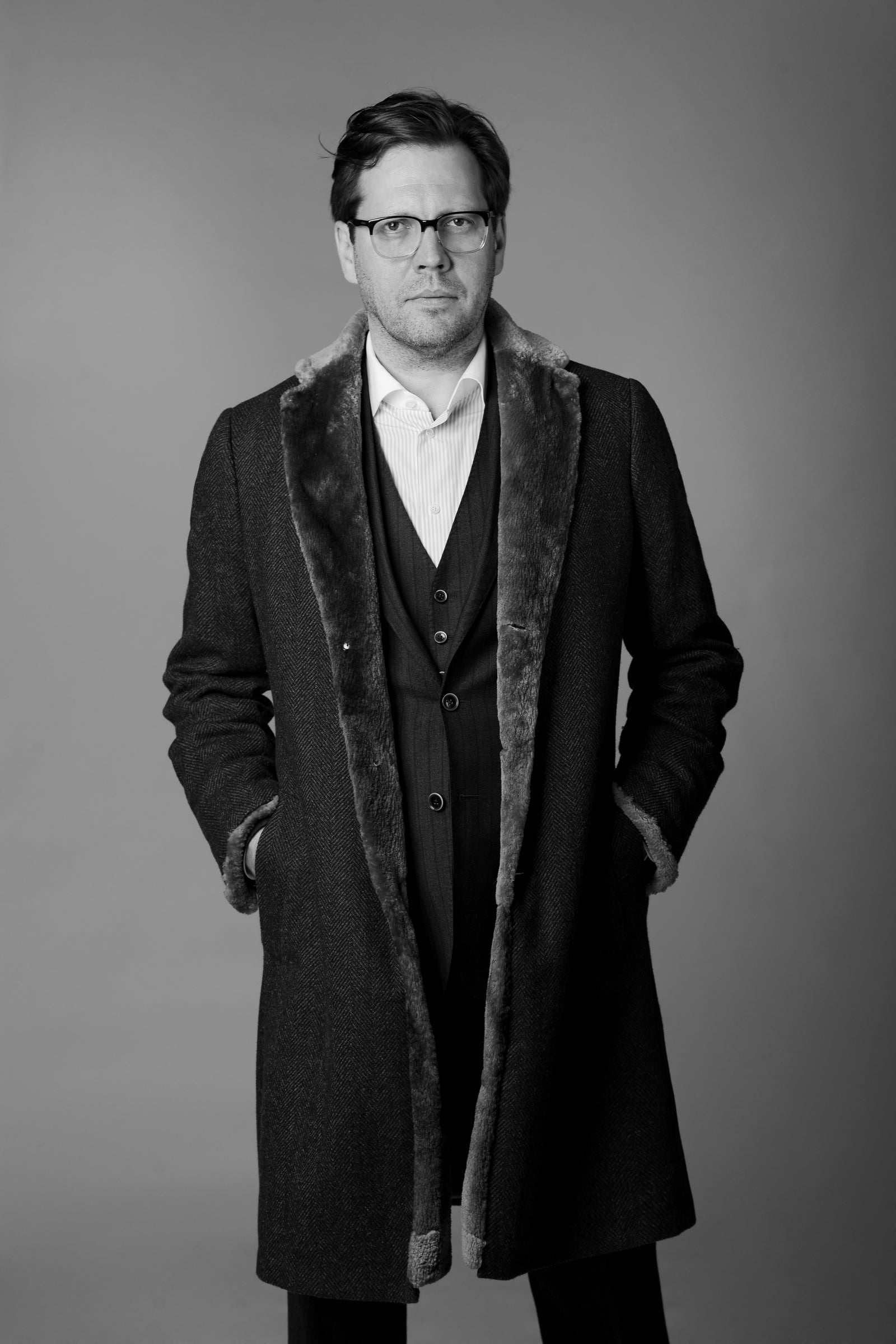 This is a ready-to-wear product. These items are in stock and the delivery is about 2-3 days.
All products are made in Estonia.
You are also welcome in AMANJEDA by Katrin Kuldma Fashion House in Maakri 19/1, Tallinn, Estonia. In order to provide the best service possible, we kindly ask you to make an appointment with us in advance by calling: (+372) 662 2044, (+372) 501 3797 or by sending an e-mail to: info@amanjeda.com.
Coat "RAIMOND" / Merino Wool & Wild Beaver Fur by Loro Piana
Super-soft coat in Loro Piana Merino Wool lined with plucked beaver fur. Styled with a tailored cut, this enveloping coat is warm and casual, perfect for leisure time in the city and countryside.
The measurements of the sizes are according to the international standard size charts. All Amanjeda dresses are made one by one according to customers size and height. To choose the right size and height please follow the instructions and measurement charts of Amanjeda Men & Women Size Guide.