MUSICAL FASHION PERFORMANCE
NIGULISTE 2018

On the 9th of November 2018, an event took place for AMANJEDA by Katrin Kuldma brand friends, partners & clients to commemorate those 20 years in a new approach.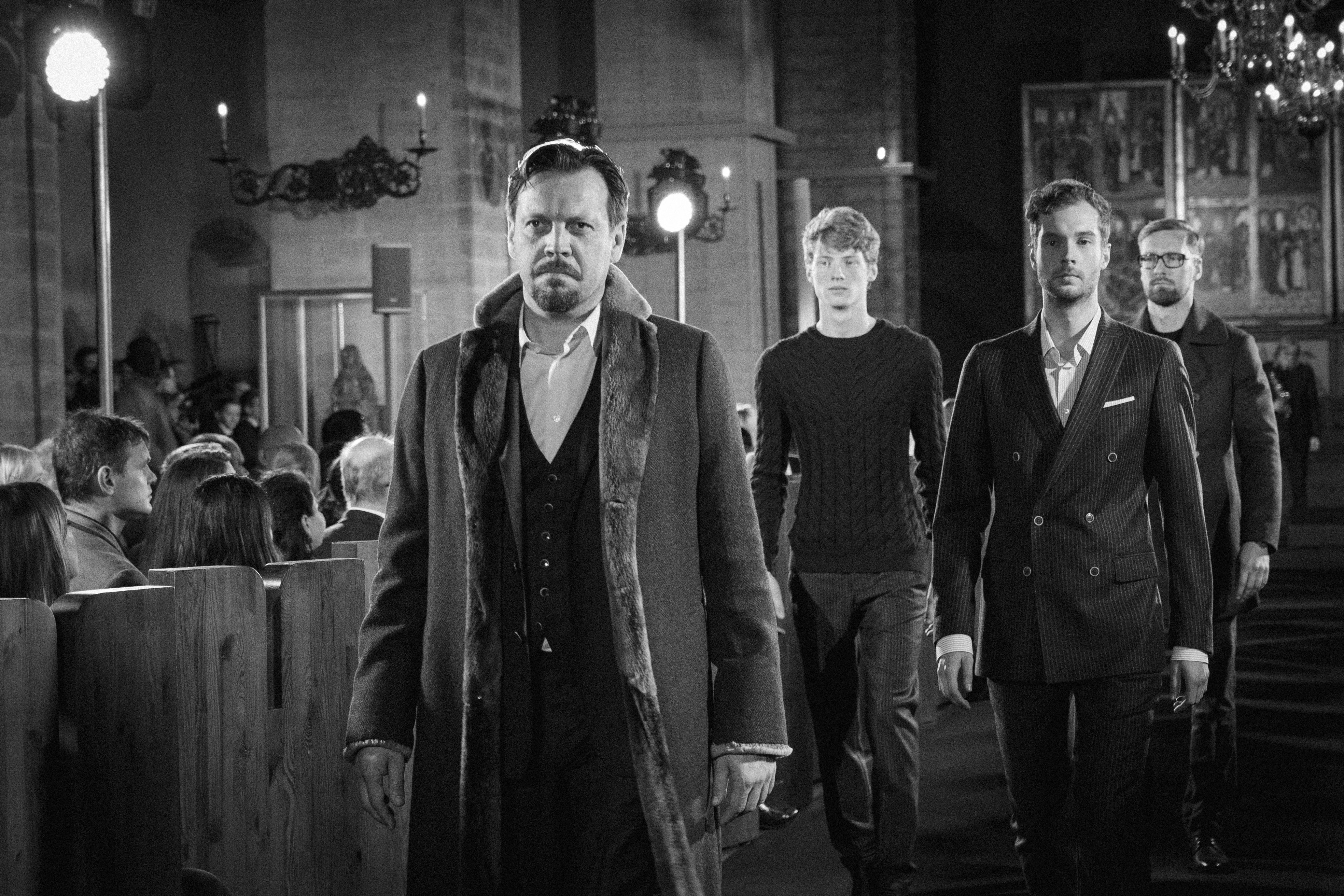 With Estonian National Symphony Orchestra, Tallinn Boys Choir, Annely Peebo, Elina Nechajeva, best models of Estonia.

Supported by Porsche Estonia.


Representatives of the creative fields who have become good friends and partners of Amanjeda by Katrin Kuldma over the 25 years took to the stage - Mait Malmsten, star of Andres Puustusmaa's new film ¨The Judge¨, artist Anna Litvinova, singer and actor Kristjan Kasearu, musician Rene Puura, Amanjeda's iconic model Karl Lennart Meri and professionals from Estonian modelling agencies. The Vienna National Opera's mezzo-soprano Annely Peebo, Annely Peebo's talented pupil Lily Marie Köck, the Tallinn Boys Choir conducted by Lydia Rahula, the ERSO Quintet, soprano Elina Netchayeva and saxophonist Villu Veski provided an exceptional musical experience. A short film about the event is being made in collaboration between Andres Puustusmaa and Johannes Arro. There was a premiere of a composition by the young composer Martin Začek. Tomi Rahula was the creative director of the musical part.

Model Braian Vaiksaar made his first catwalk debut actually in our Niguliste show. Today, he has worked for Versace, Prada, Dior and Armani, just to name a few.


AMANJEDA by Katrin Kuldma's Autumn collection focuses on garments made from the world's finest fabrics, designed to be worn in everyday life as well as for festive occasions, the audience was treated to luxurious comfort and timeless aesthetics. Amanjeda Muhu Couture and Opera Couture met in shared colour palettes. Amanjeda's menswear collection was proudly represented in the show, focusing on ultra-classic men's models with precise attention to detail. The menswear pieces presented on stage were part of the most thorough collection for men made to date.
Along with the Amanjeda by Katrin Kuldma collections, we presented the Karin Kersa jewellery.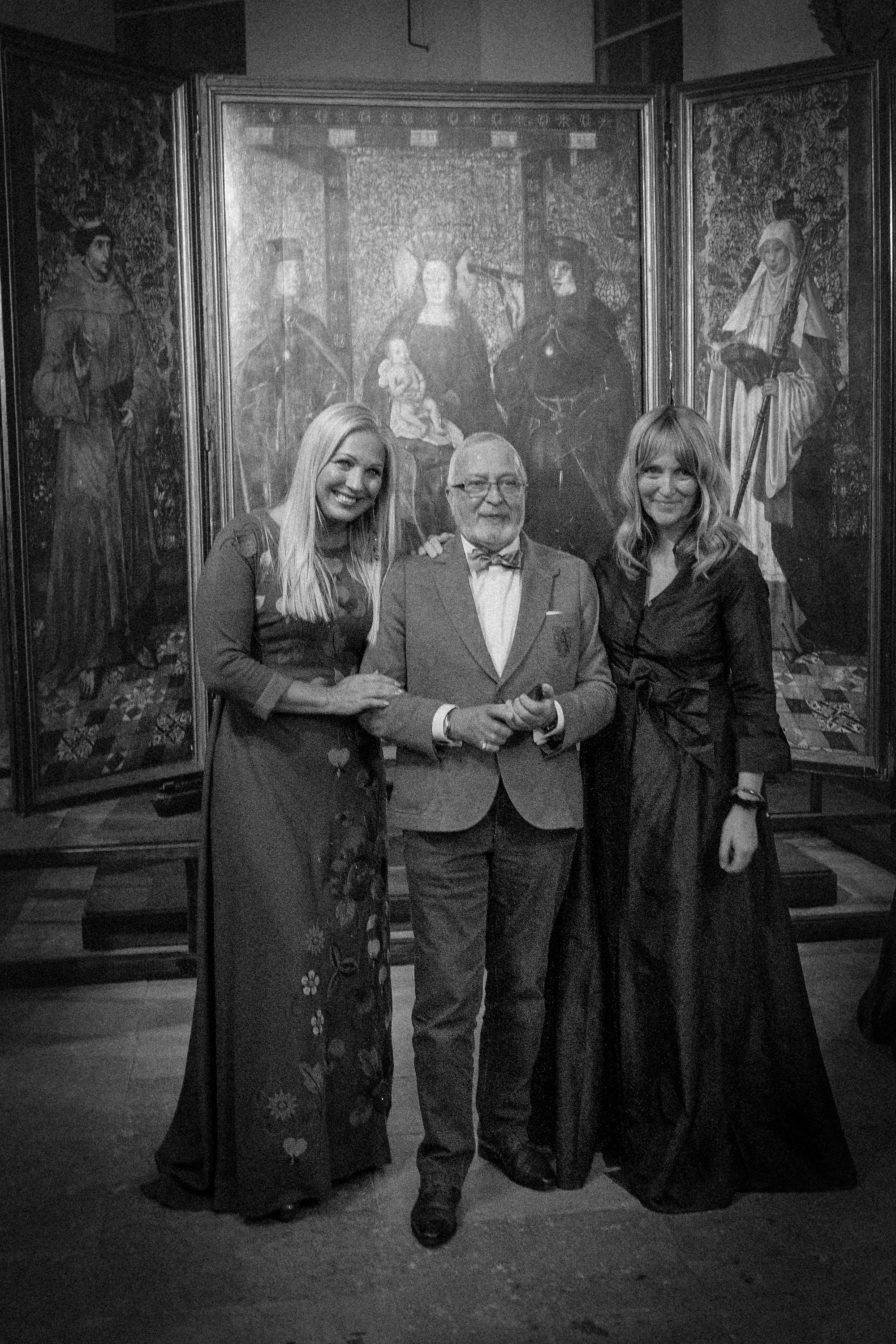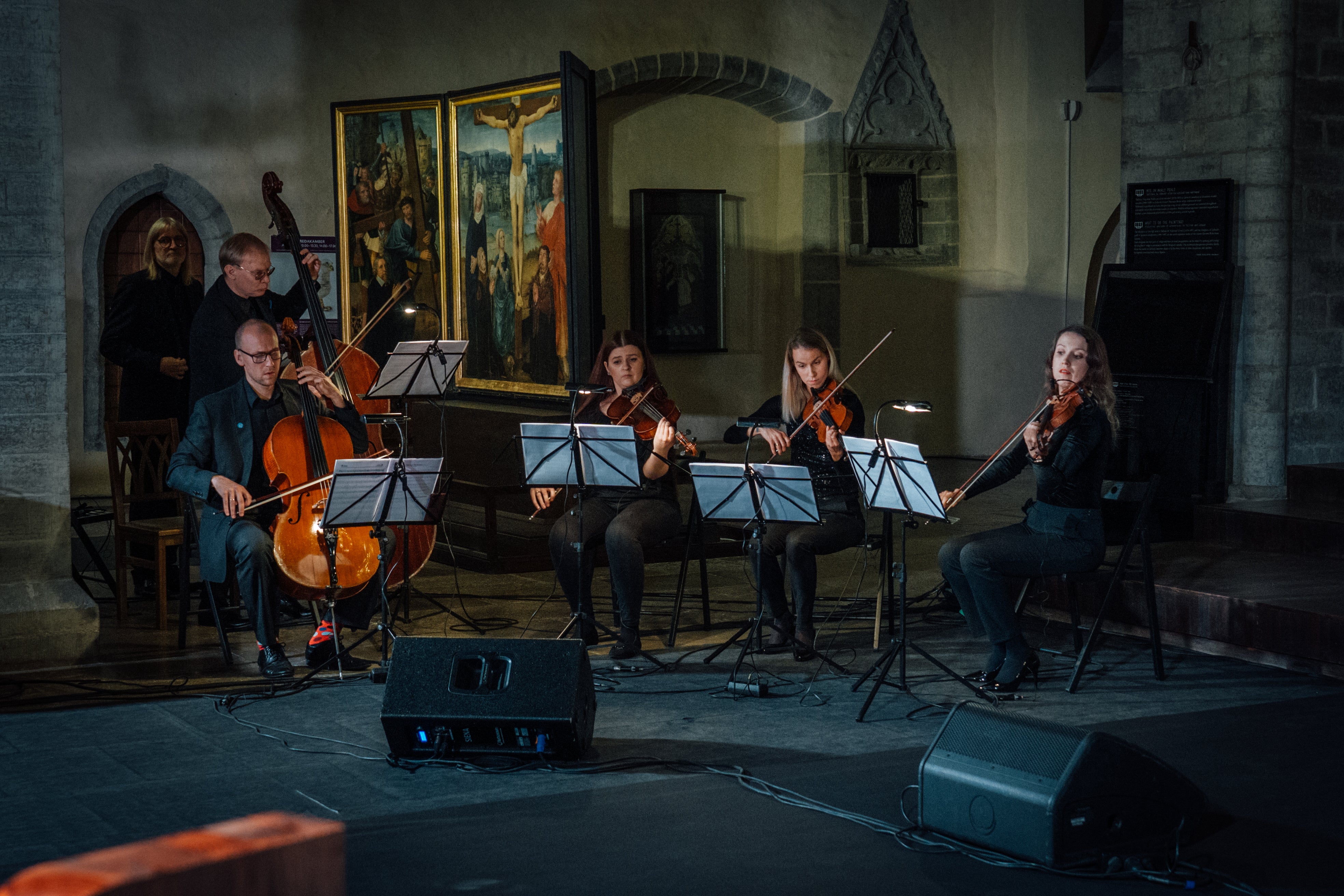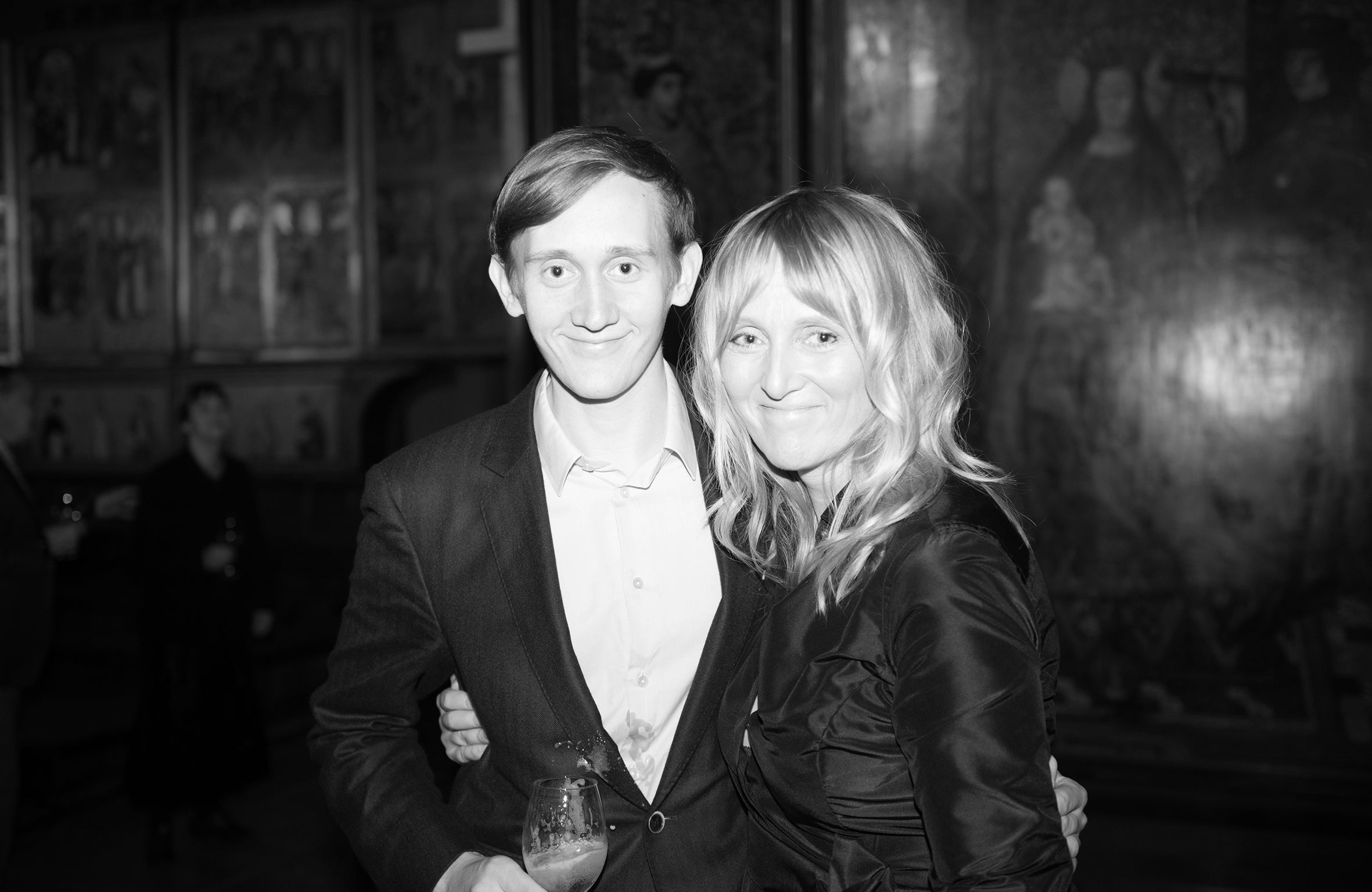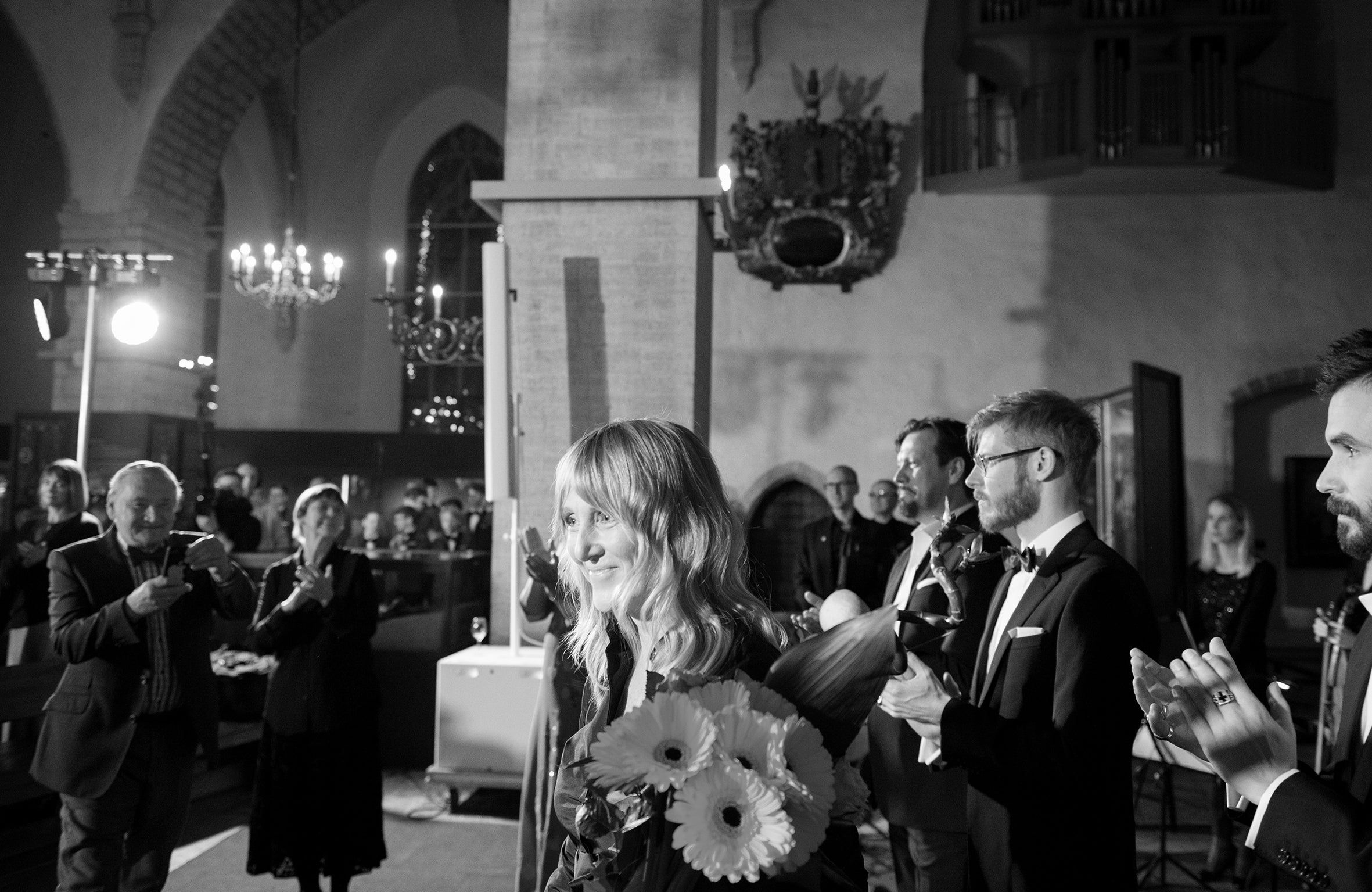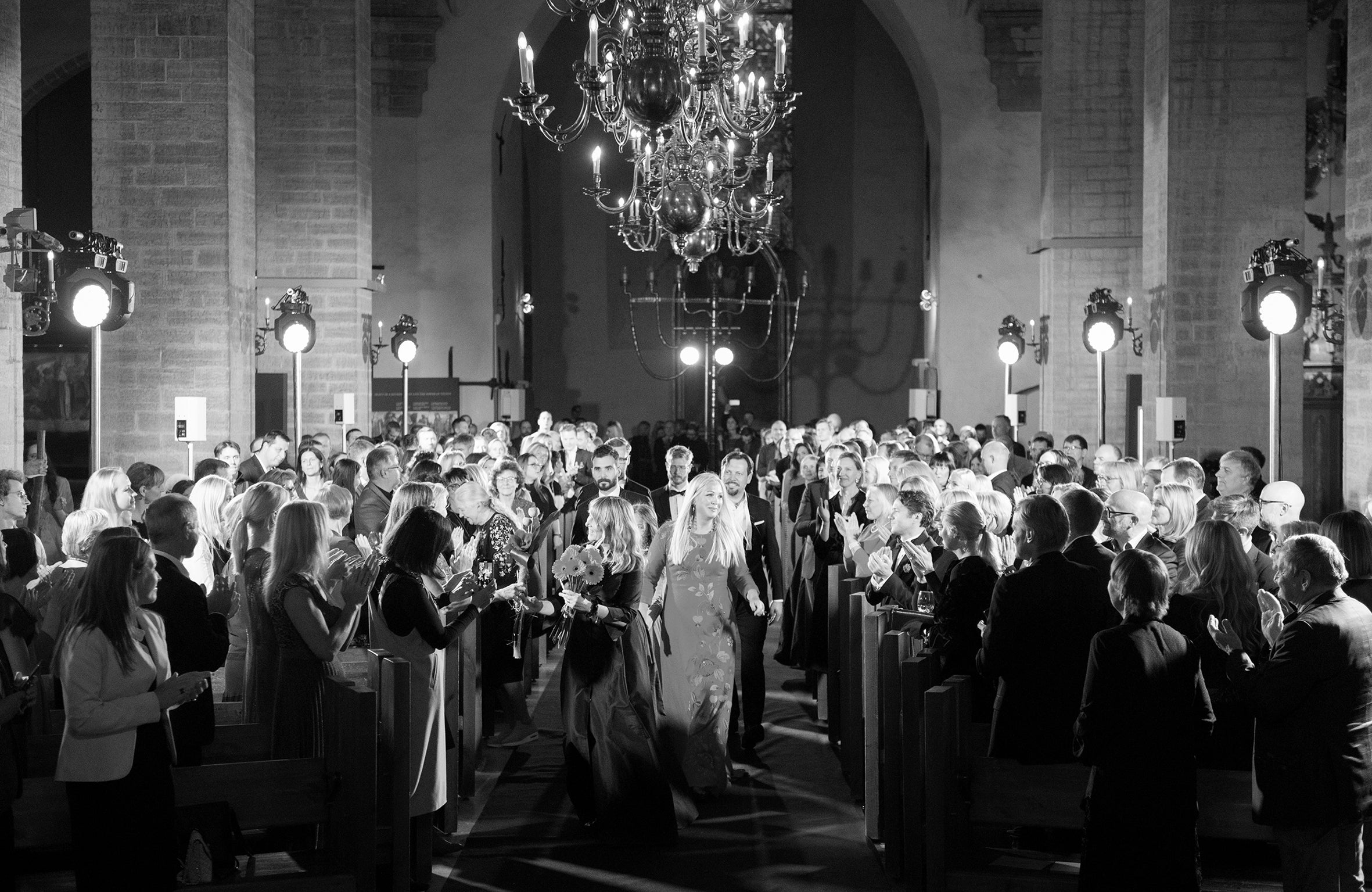 The guests of the event contributed with a charitable donation in support of the Friends of the ERSO.
The ERSO Friends Club is for people who appreciate high culture and want to support it with more than just going to a concert. For its part, the ERSO wants to offer its friends unique experiences and special events, and to bring information about what's happening to their best friends in a concentrated way. With the Amanjeda event, we very much hope to generate interest in joining the ERSO Friends Club. You can find more information about the ERSO friends club here.

In addition to LHV Bank, the event was supported by Porsche Estonia.
Desiree Beauty Salon took care of the make up and hair of the performers and models. The distant guests were hosted by Hotel Telegraaf and the official champagne of the evening was Laurent Perrier La Cuvee Brut Champagne. The accessories for the show included shoes from Santoni, Nike and Aldo, bears from Alpaca and jewellery from Karin Kersa. The flower arrangement for the event was created by the students of horticulture at the Hiiumaa Vocational School of Horticulture in Suuremõisa castle & the head teacher of florists Hebe-Kai Kann.

THE MUSICAL PART OF THE PERFORMANCE

Annely Peebo
Elina Netchayeva
ERSO / Estonian National Symphony Orchestra / chamber ensemble
Lily Marie Köck
Tallinn Boys Choir conducted by Lydia Rahula
Tomi Rahula
Villu Veski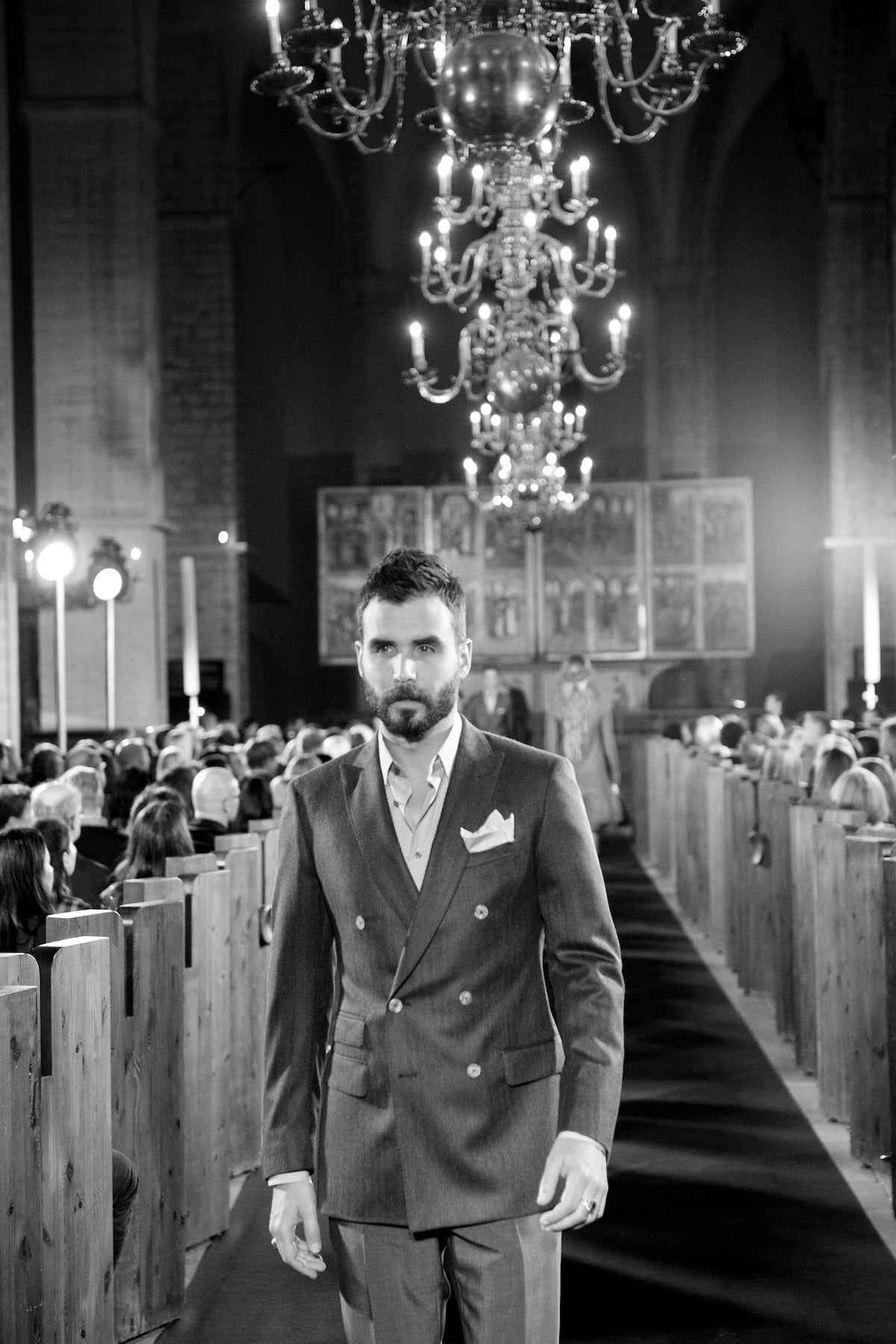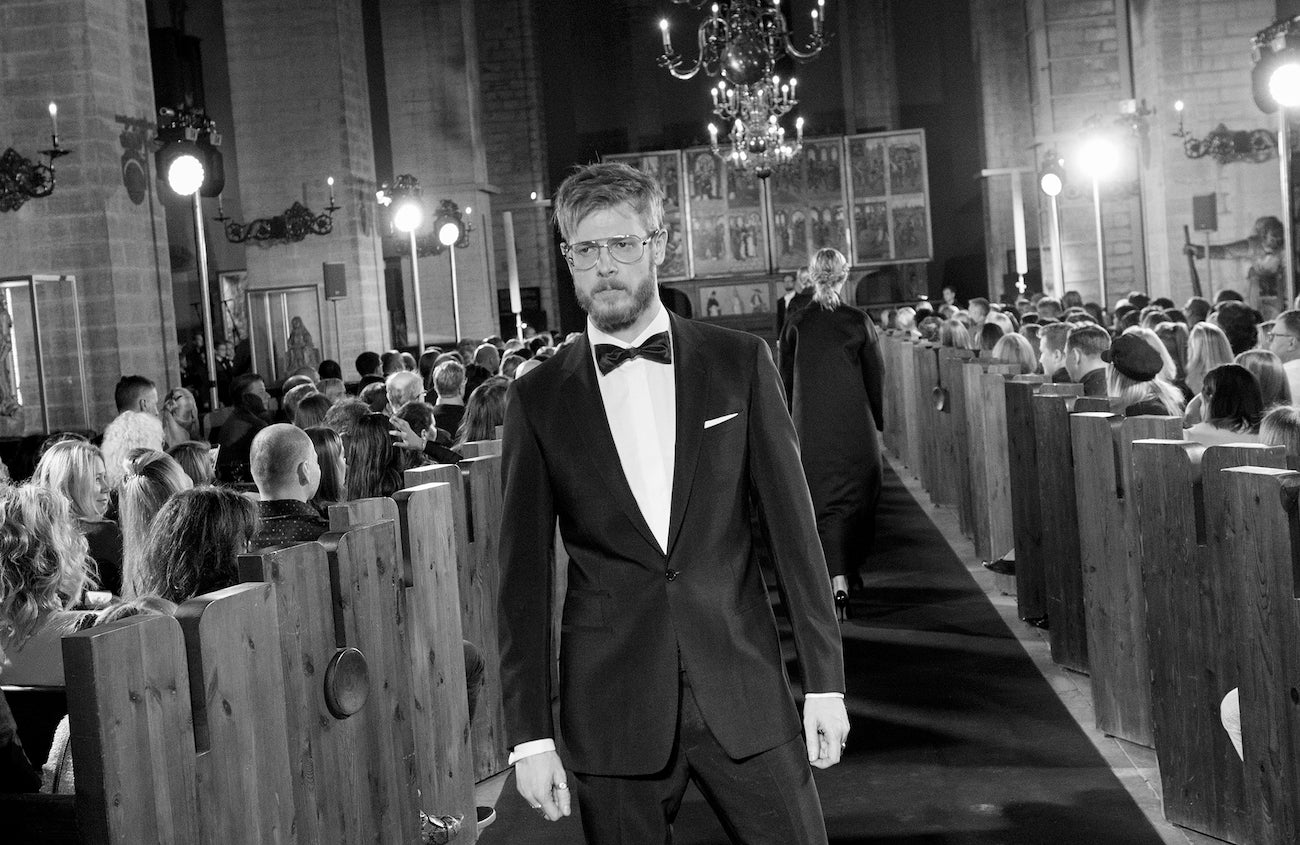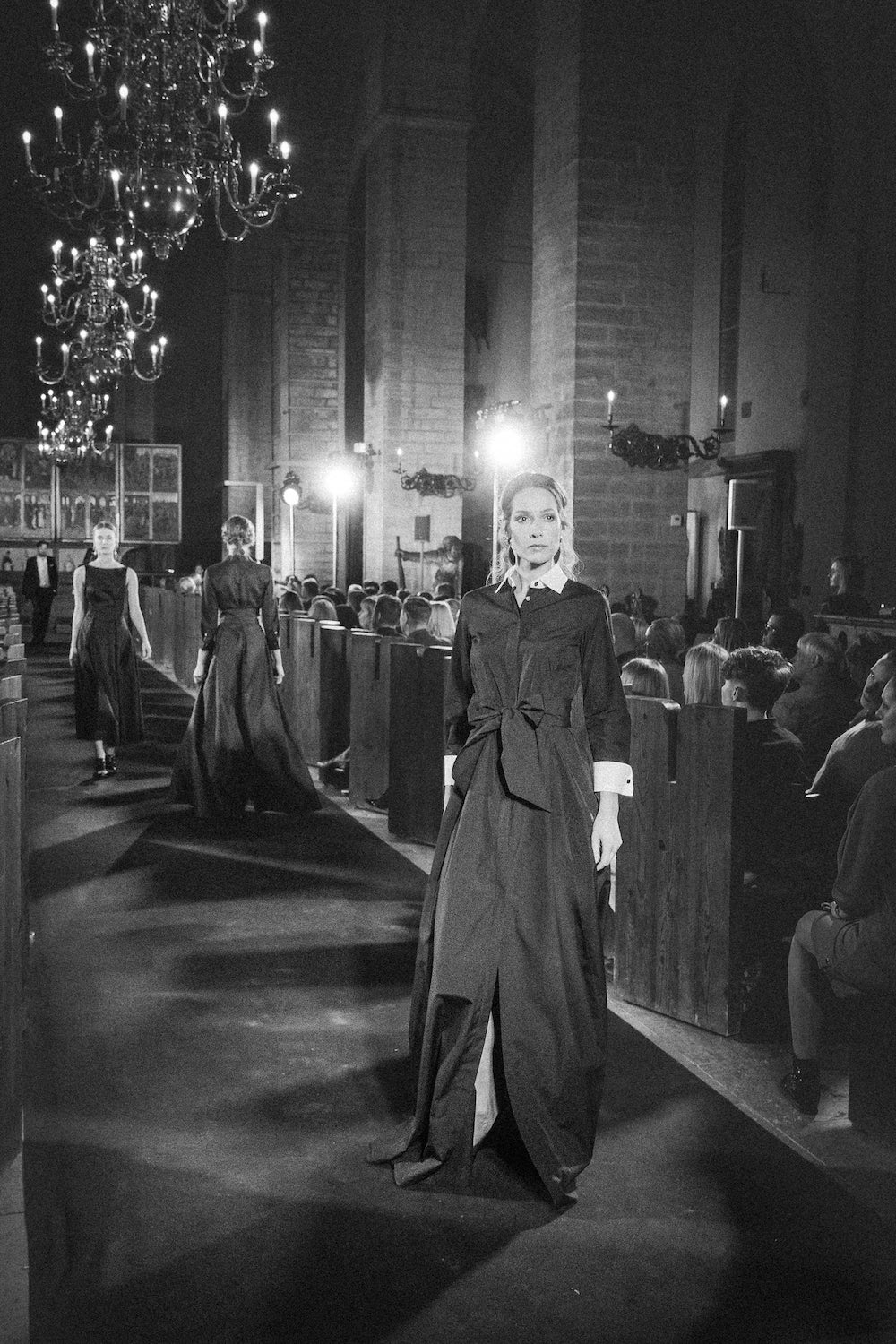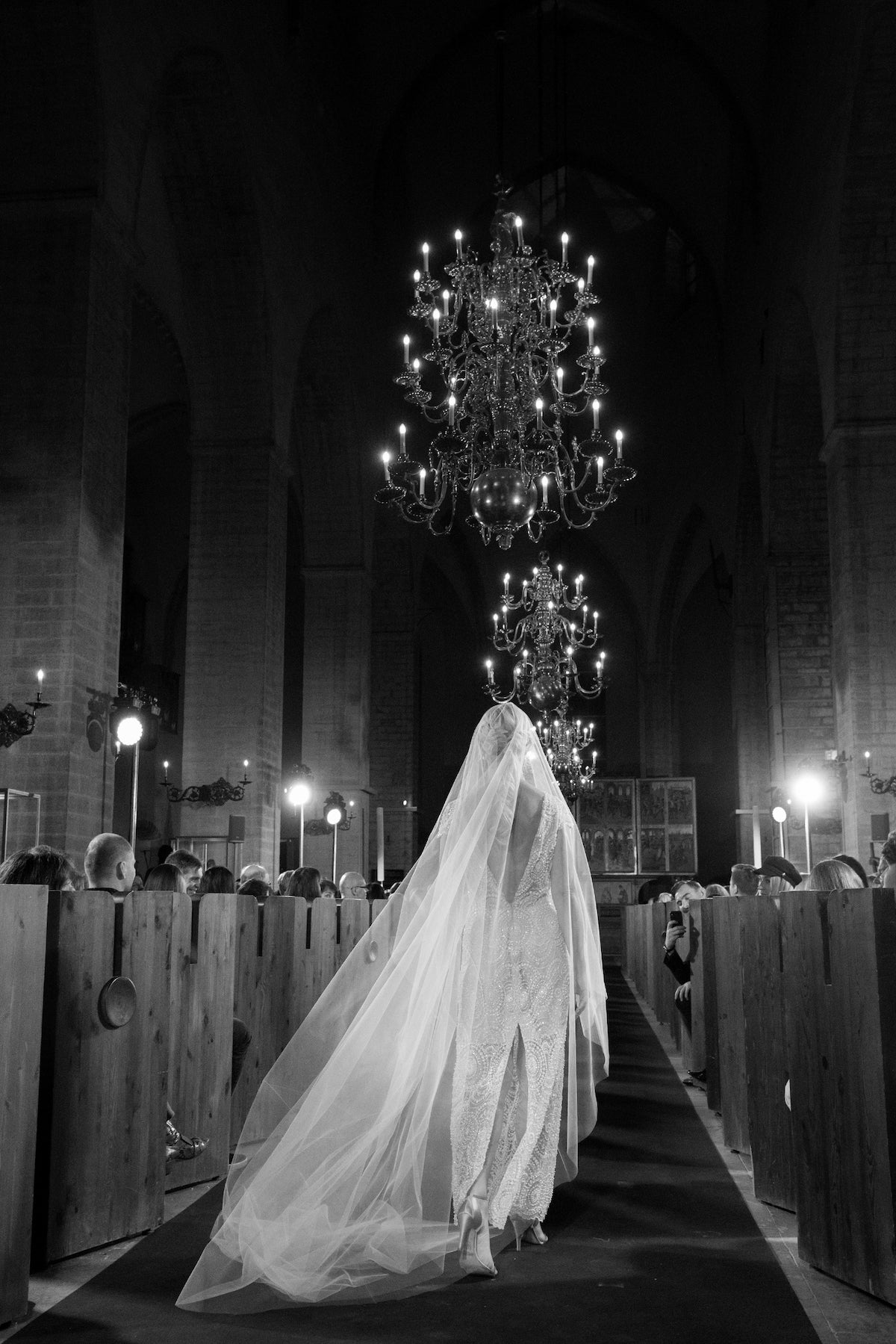 Annely Peebo
Annely Peebo is a mezzo-soprano of the Vienna State Opera.In 1997 Annely Peebo made her debut in "Rigoletto" at the Wiener Staatsoper and joined the permanent ensemble of the Volksoper Wien. She has sung operatic roles with Plácido Domingo, José Carreras, Andrea Bocelli, Stefania Bonfadelli, Renato Brusoni and many others.
Her opera and vocal repertoire ranges from Bach to Wagner. He has performed in almost all the world's major opera houses, such as La Scala in Milan, Opera Bastie in Paris, Royal Opera house in London, Beijing Opera in China, etc., in major concert halls in Tokyo, Australia, New Zealand, Europe, etc., and in many of the world's major opera houses. Annely Peebo has appeared in the award-winning French music film "Les leçons de ténèbres" and, together with Marko Matvere, conducted the 2002 Eurovision Song Contest in Tallinn. Annely Peebo is a recipient of the Order of Merit of the Barclay de Tolly Friends Club.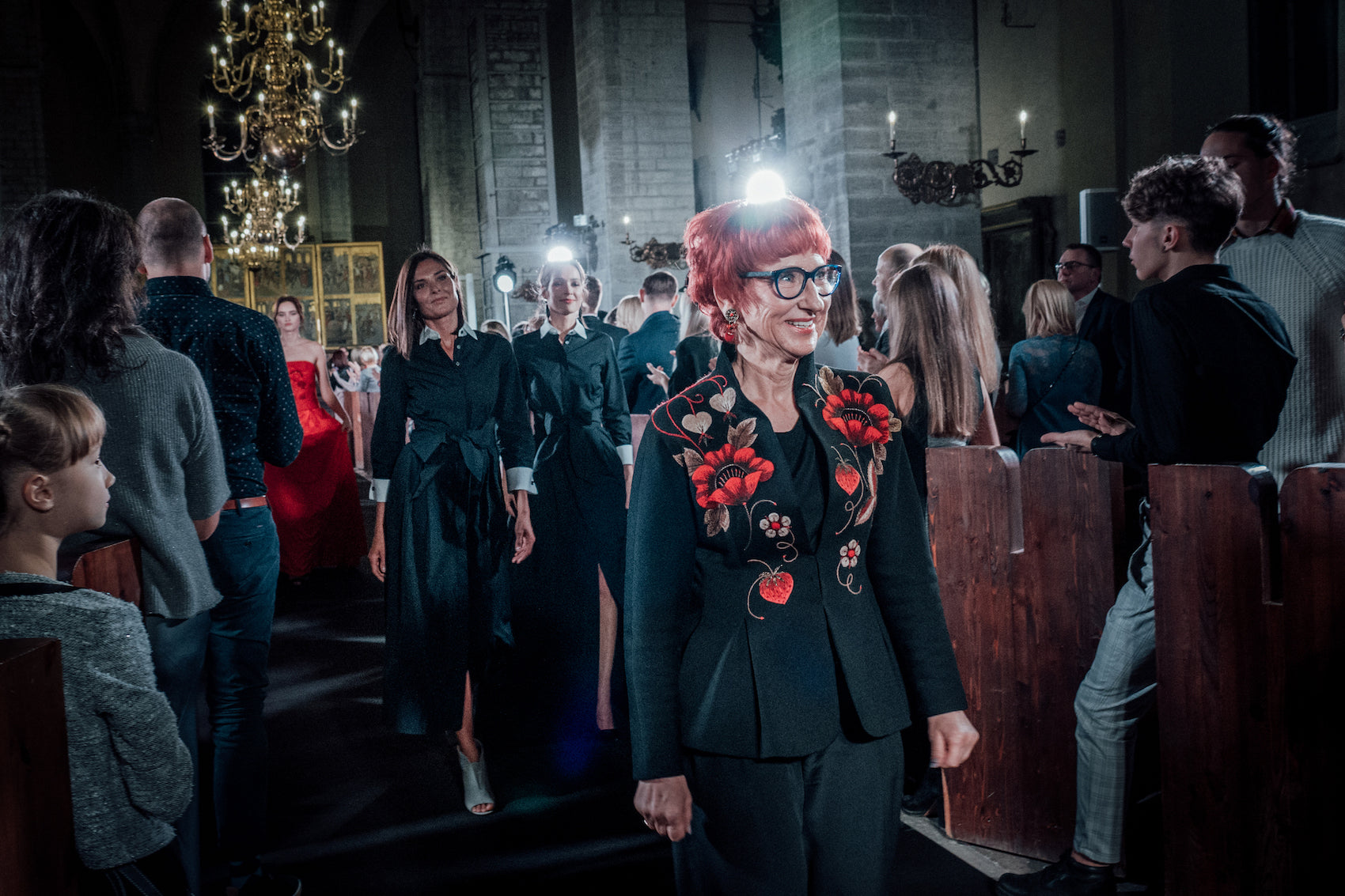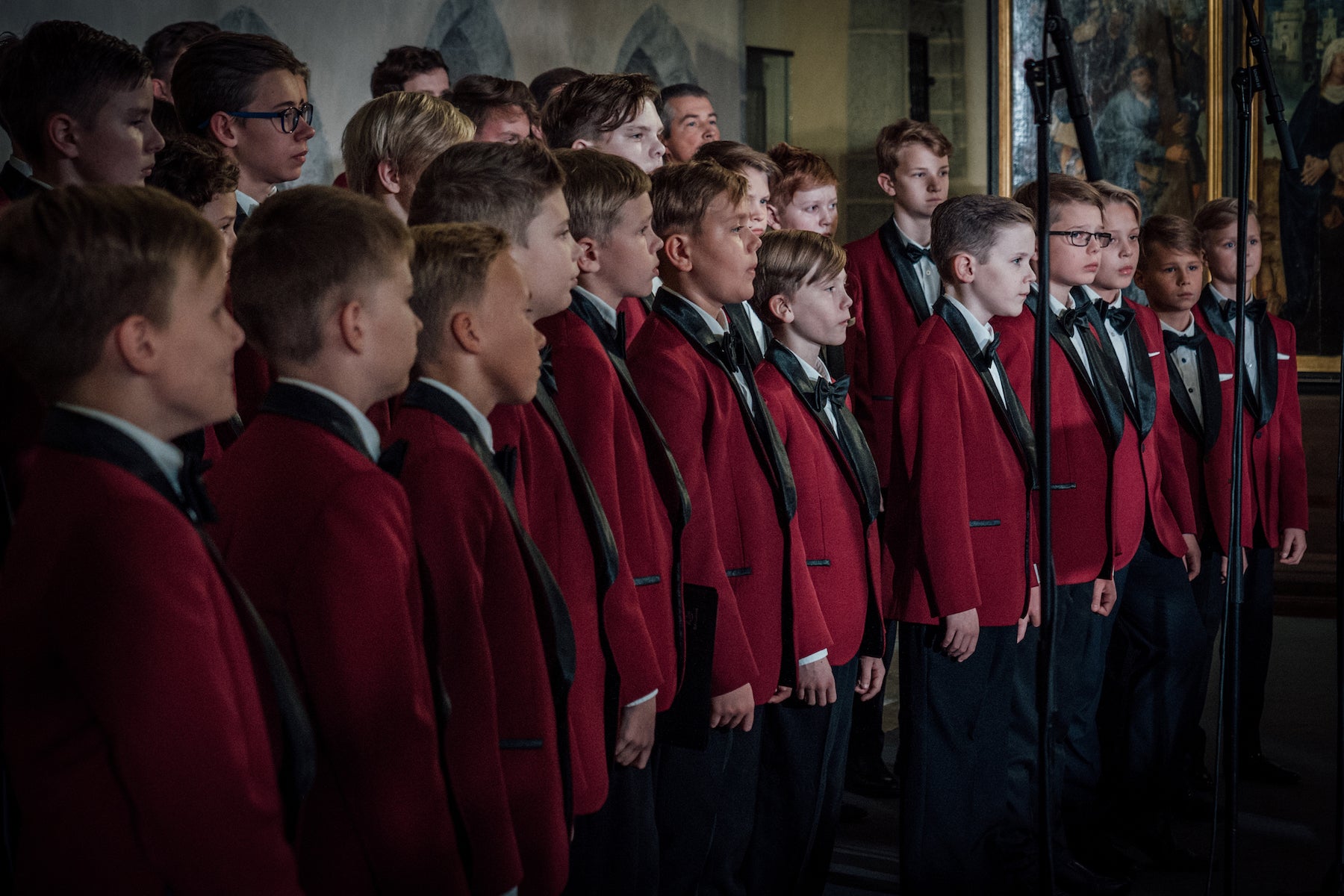 Tallinn Boys Choir & Lydia Rahula
Tallinn Boys Choir was founded in 1988 by the choir's artistic director and principal conductor Lydia Rahula. The choir's repertoire is wide-ranging, from chorales to vocal polyphony, from Estonian compositions to spirituals. In collaboration with several internationally renowned conductors - Neeme and Paavo Järvi, Andres Mustonen - and the orchestra, the Tallinn Boys Choir has performed the great works of Bach, Beethoven, Honegger, Saint-Saëns, Mozart, Tobias, Artur Kap and many other well-known composers.
The Boys Choir has performed in 29 foreign countries; has sung at various festivals with the American Boys Choir, the Vienna Boys Choir and other world-renowned boys choirs.
The choir's varied repertoire is evidenced by successful joint concerts with pop singers Tõnis Mägi, Siiri Sisask, Maarja-Liis Ilusa, Koit Toome, Ivo Linna, Tanel Padar, Uku Suviste and many others.
The choir has been successful and internationally recognised at several choir competitions. Most recently, in 2015, the choir took home 1st place in the category of sacred music and the overall Grand Prix at the Malta International Choir Competition.

Lydia Rahula, Principal Conductor and Artistic Director of the Tallinn Boys Choir, is a music teacher at Tallinn's 21st School. Lydia Rahula has been the general manager and conductor of our song festivals since 1987. In 2019, when the 150th anniversary of the first general song festival was celebrated, she conducted the boys' choir. Lydia Rahula's work has been honoured with many national awards, including two "Teacher of the Year" awards and the national Order of the White Star, 5th class.

Tomi Rahula
Tomi Rahula is a highly versatile musician who is at home in both classical and pop music. Tomi Rahula is a versatile interpreter and composer. Since 2018, Tomi has been working for the Estonian Broadcasting Corporation. He is the main producer of "Eesti laulu". Tomi Rahula has been a licensed football referee since 2011 and is the author of the Estonian Football Association anthem "Võiduhüüd".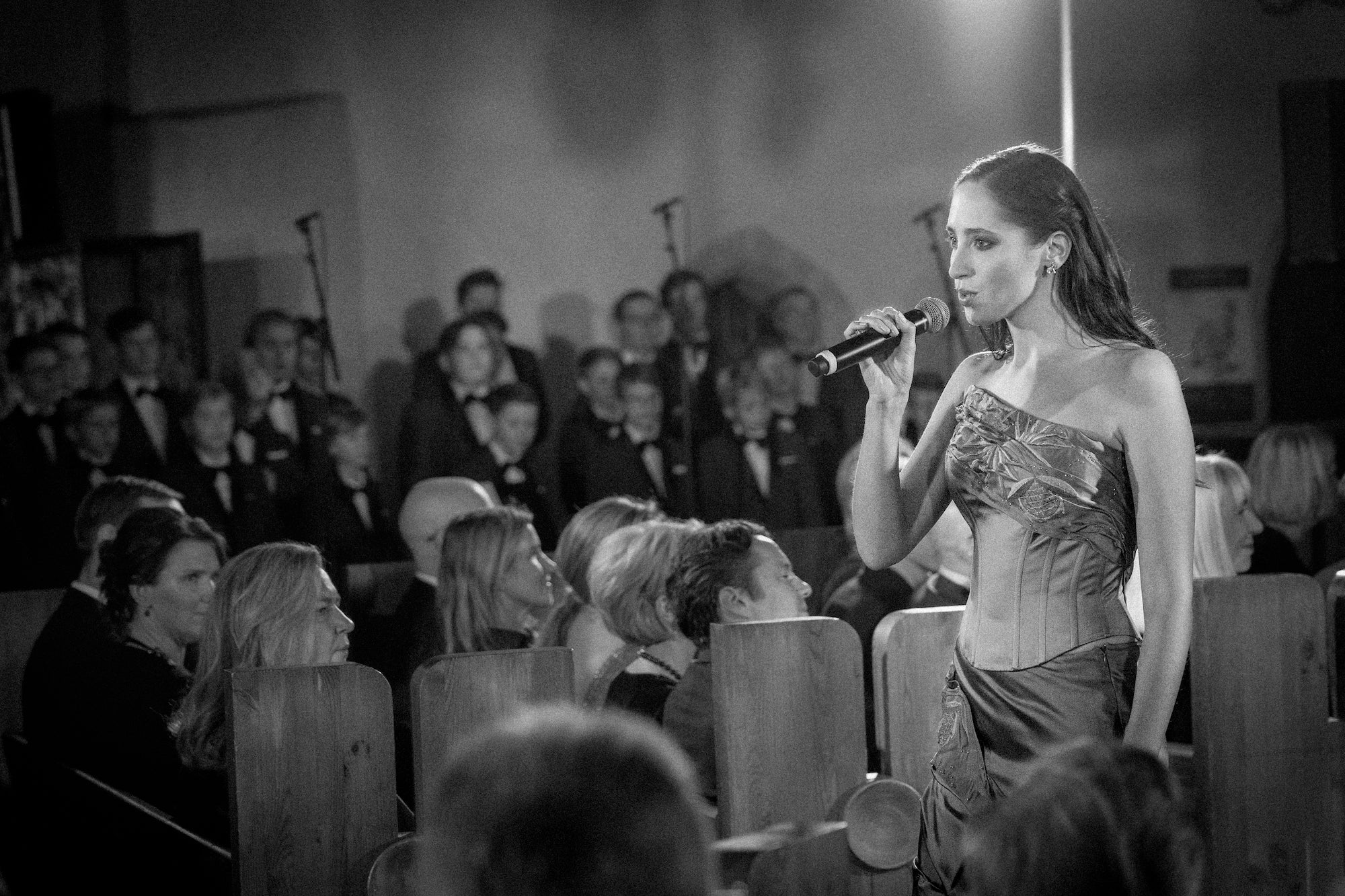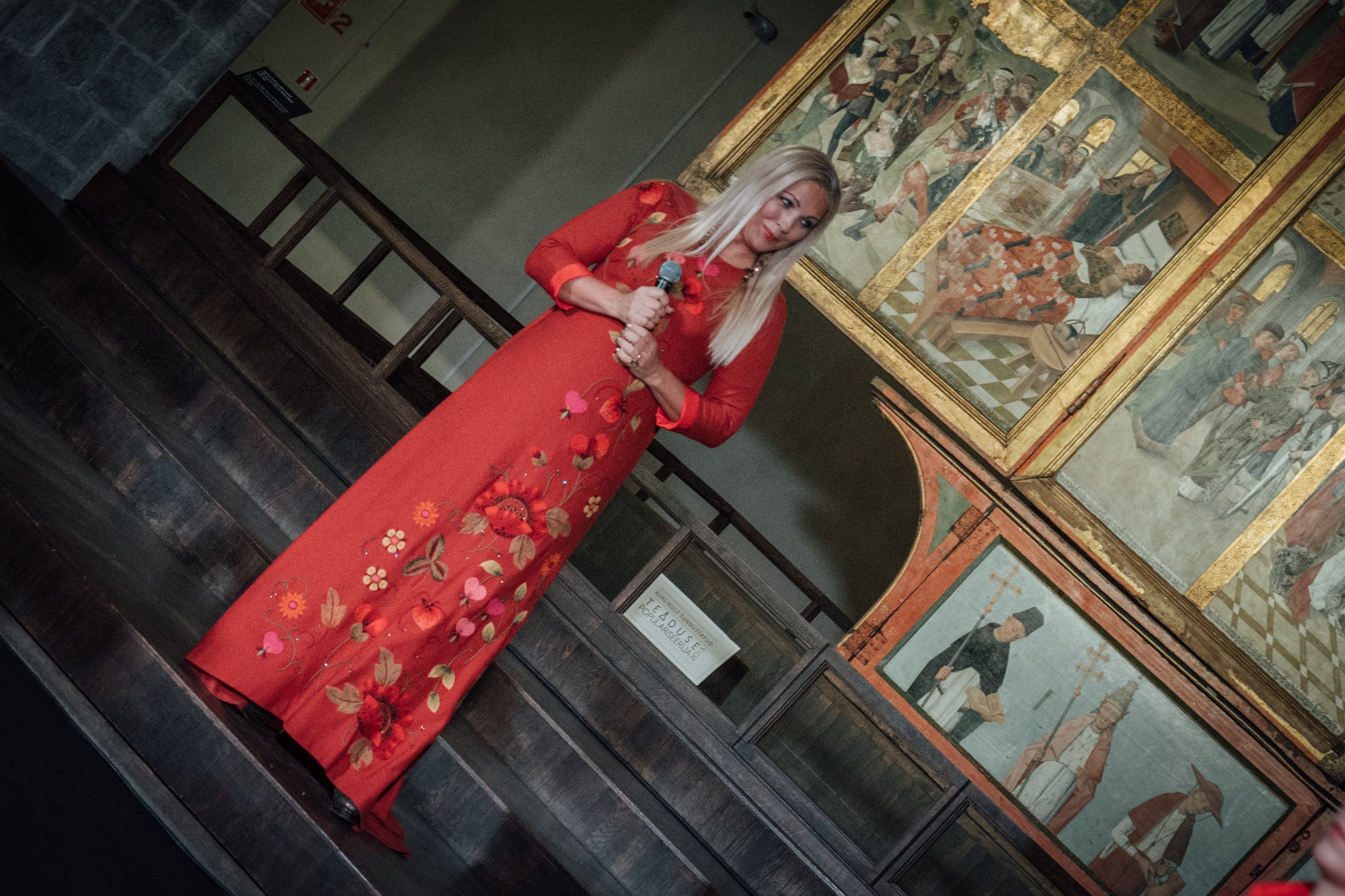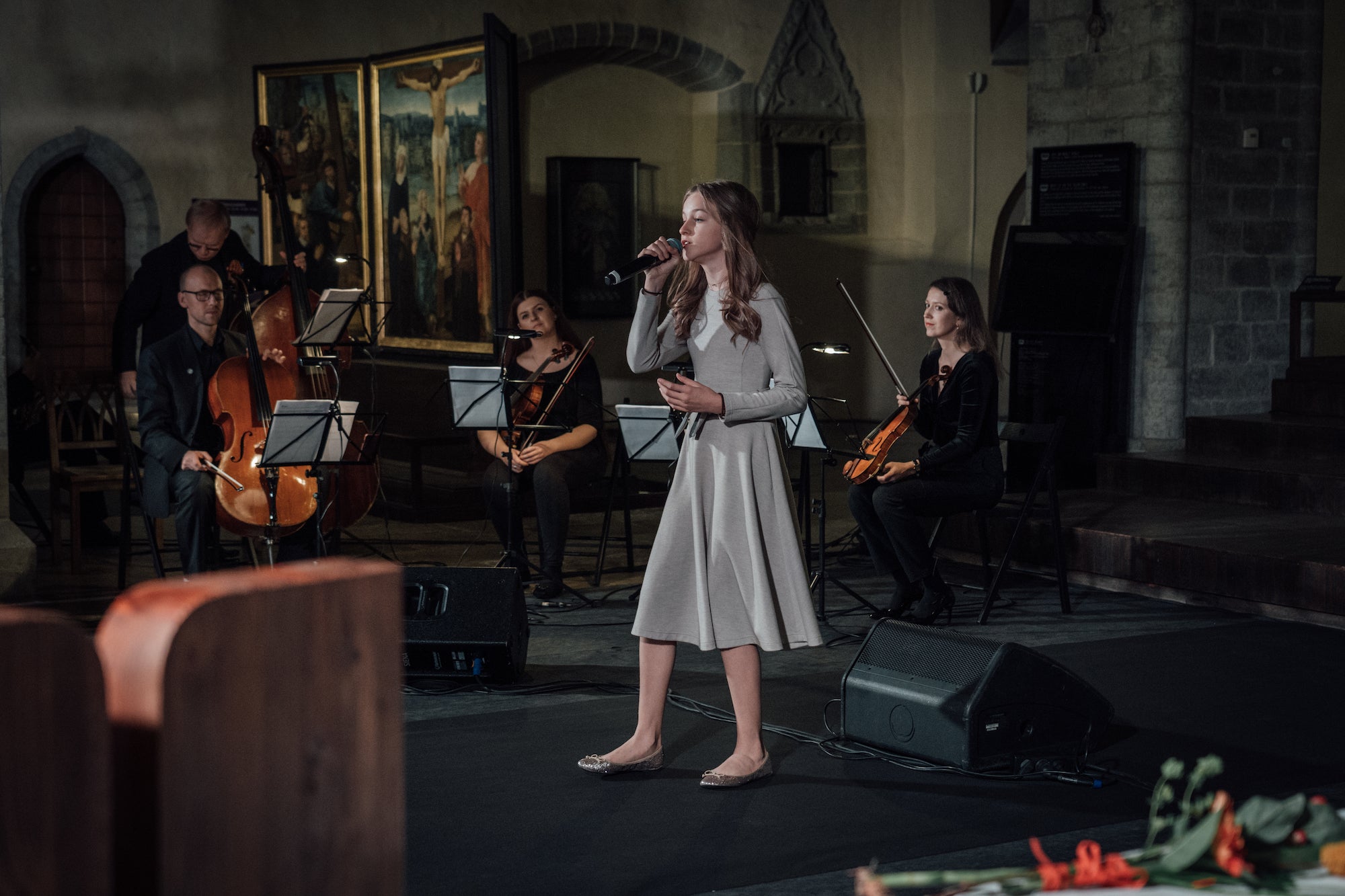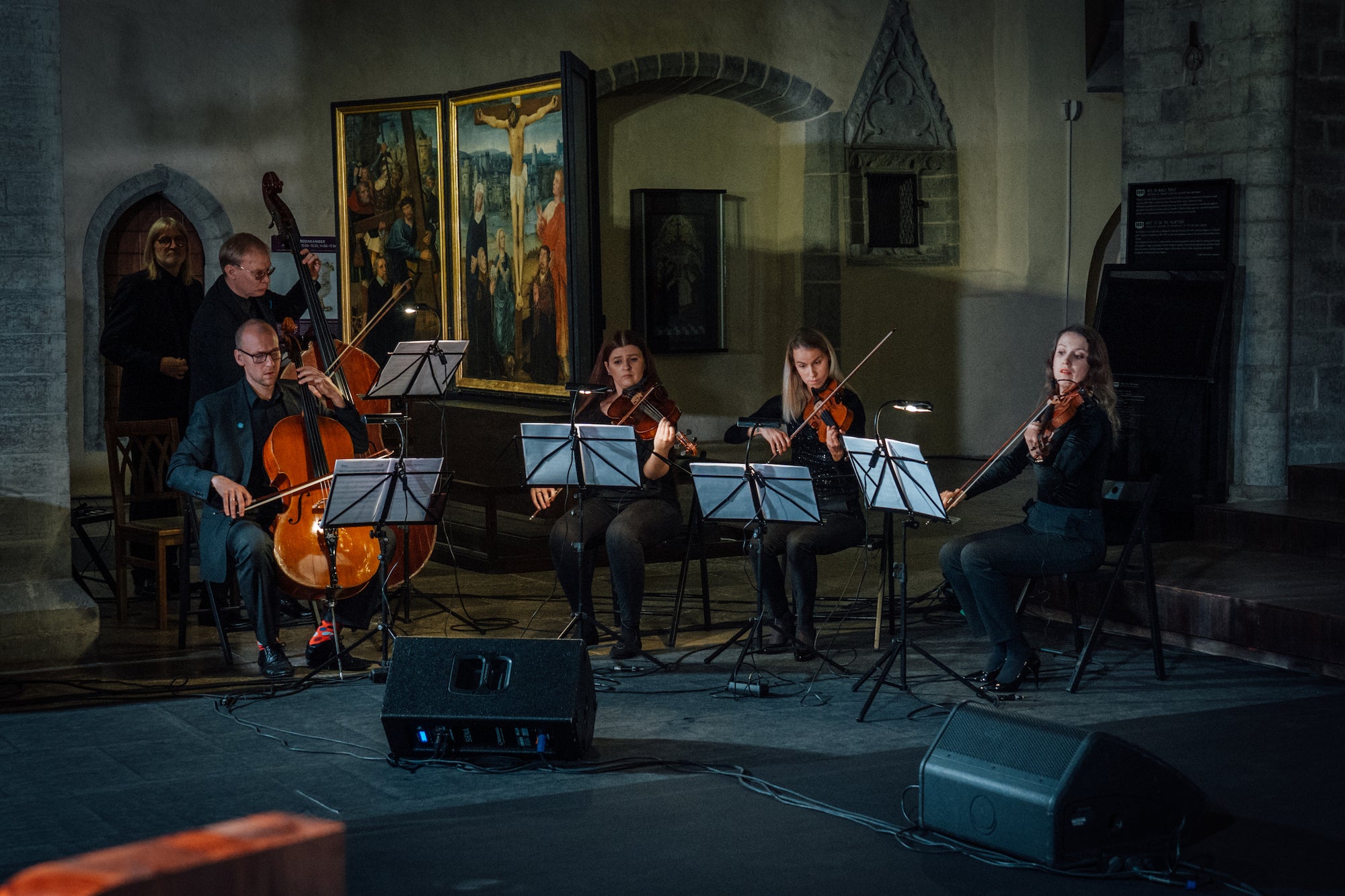 Elina Netchayeva
Elina Netchayeva is an Estonian opera singer, soprano. She graduated from the Estonian Academy of Music and Theatre in 2016 with a Master's degree in classical singing. Elina has participated in various singing competitions in Estonia and abroad. In 2013, Elina won the first prize at the "Laulusild" competition for young singers in Tallinn, where she was rewarded with a place in the opera studio of the Milan Conservatory of Giuseppe Verdi. In 2017, Elina was one of the finalists of the international competition Neue Stimmen among twenty women out of 1500 participants. Since 2015, Elina has been working closely with the Estonian Concertgebouw and the Ministry of Culture, which has enabled her to perform on major stages with excellent orchestras and conductors. In 2017, Elina led the semi-finals of the "Eesti Laul" and the very next year she participated in the competition with the song "La Forza", which won first place. Elina represented Estonia at the Eurovision Song Contest in Lisbon.

ERSO / Estonian National Symphony Orchestra
The Estonian National Symphony Orchestra /ERSO/ is the oldest and most prestigious regular symphony orchestra in Estonia. The history of the orchestra dates back to 1926 and, like many of its kind in the world, is linked to the birth and development of national broadcasting. Since 2010, Neeme Järvi, who first held the post in 1963-1979, has been the Principal Conductor and Artistic Director of the orchestra of more than 100 musicians, while Paavo Järvi serves as Artistic Advisor and Olari Elts as Principal Guest Conductor.
The ERSO's home hall is the Estonia Concert Hall. The orchestra has toured extensively in Europe, the United States, China and, decades ago, the former Soviet Union, and has participated in Estonian and international music festivals. ERSO recordings have been awarded numerous prizes, most notably Estonia's first Grammy in 2004.

Lily Marie Köck
Lily Marie Köck is a young Austrian singer, a talented student of Annely Peebo and a finalist on the German Voice. Winner of the Prima La Musica singing competition in Austria. Lily Marie is only thirteen years old, but to date she has performed with pop singer Anastacia and many other famous singers.

Villu Veski
Villu Veski - saxophonist and composer - is one of the best known Estonian jazz musicians, who has performed in the world's most prestigious concert halls - Berliner Philharmonie, London Queen Elizabeth Hall, Tokyo Opera City, Toronto Ford Center, Bruckner House Austria. He has countless collaborations at home and abroad. Villu Veski and Tiit Kalluste's project "NoridcSounds" since 1997, is still the most successful in terms of record sales and concert tours. Villu has played and recorded with Eivori, Pipi Piazzolla, Ola Onabule, Laima Vaikule, Raimonds Pauls and others who probably need no introduction to Estonian audiences... Villu Veski's music has been used in several films and TV series. The documentary "Colours of the Islands" tells the story of his own musical journey in Muhu County, Faroe Islands and Hawaii. Villu Veski is also the founder and artistic director of the Juu Jääb Festival. His work has been honoured with the state's Order of the White Star V class.

The event was supported by: Porsche Estonia and LHV Bank