FASHION DINNER
STAELENHOF 2018

There is only one Biella where the finest wool fabrics in the wool are crafted. There is only one Champagne where the most divine drinks are created. There is only one Taali Manor where one can feel as part of the modern fairytale.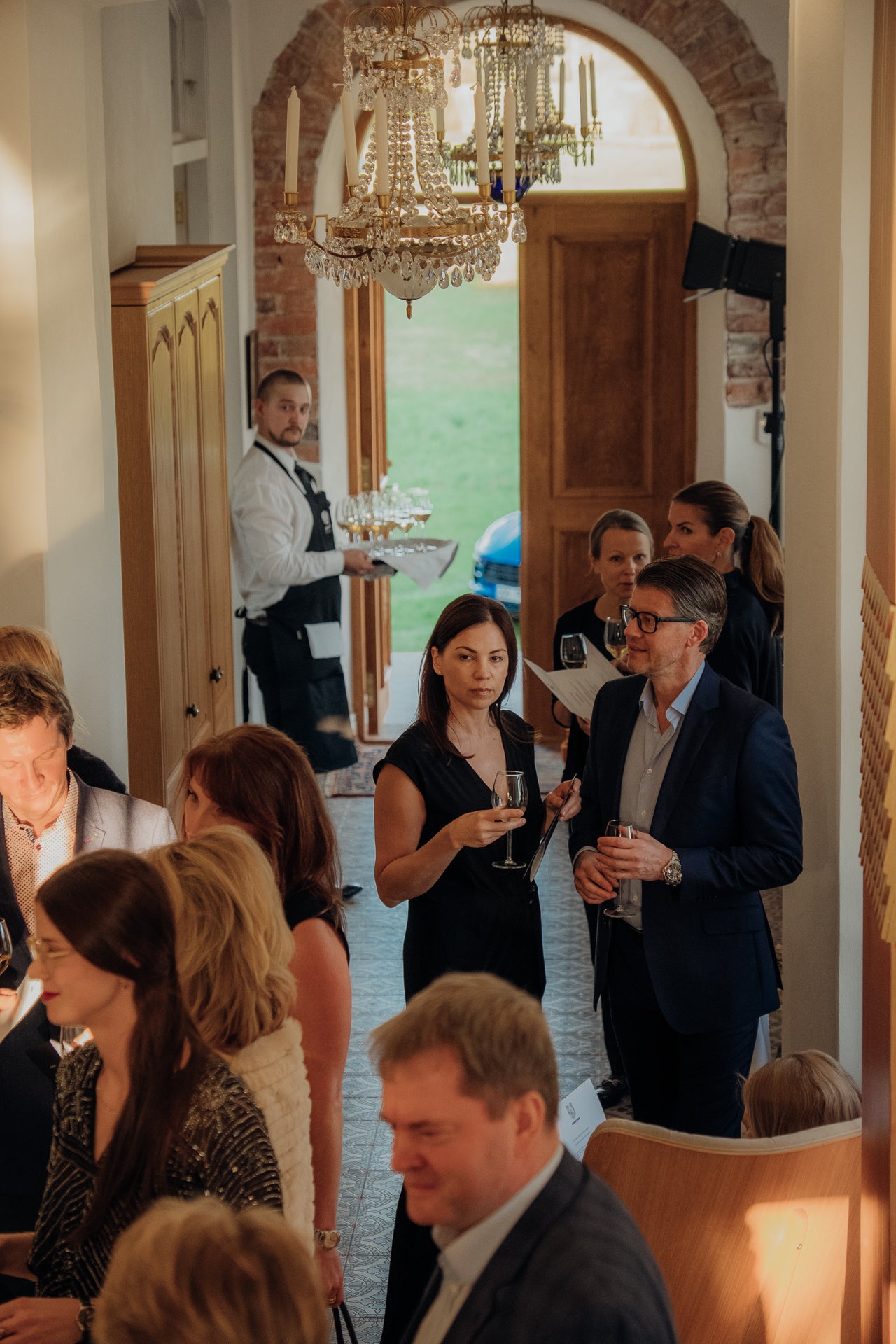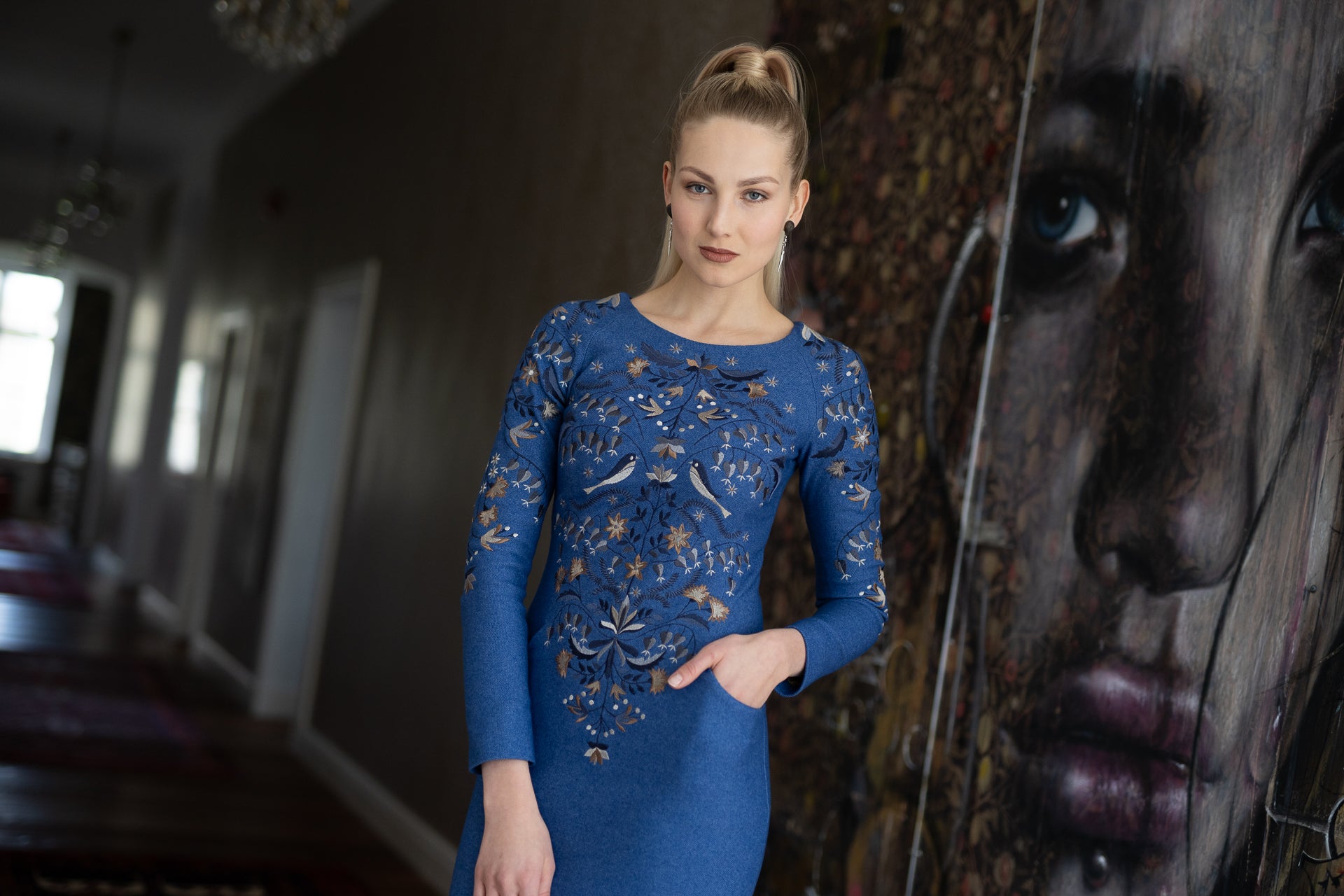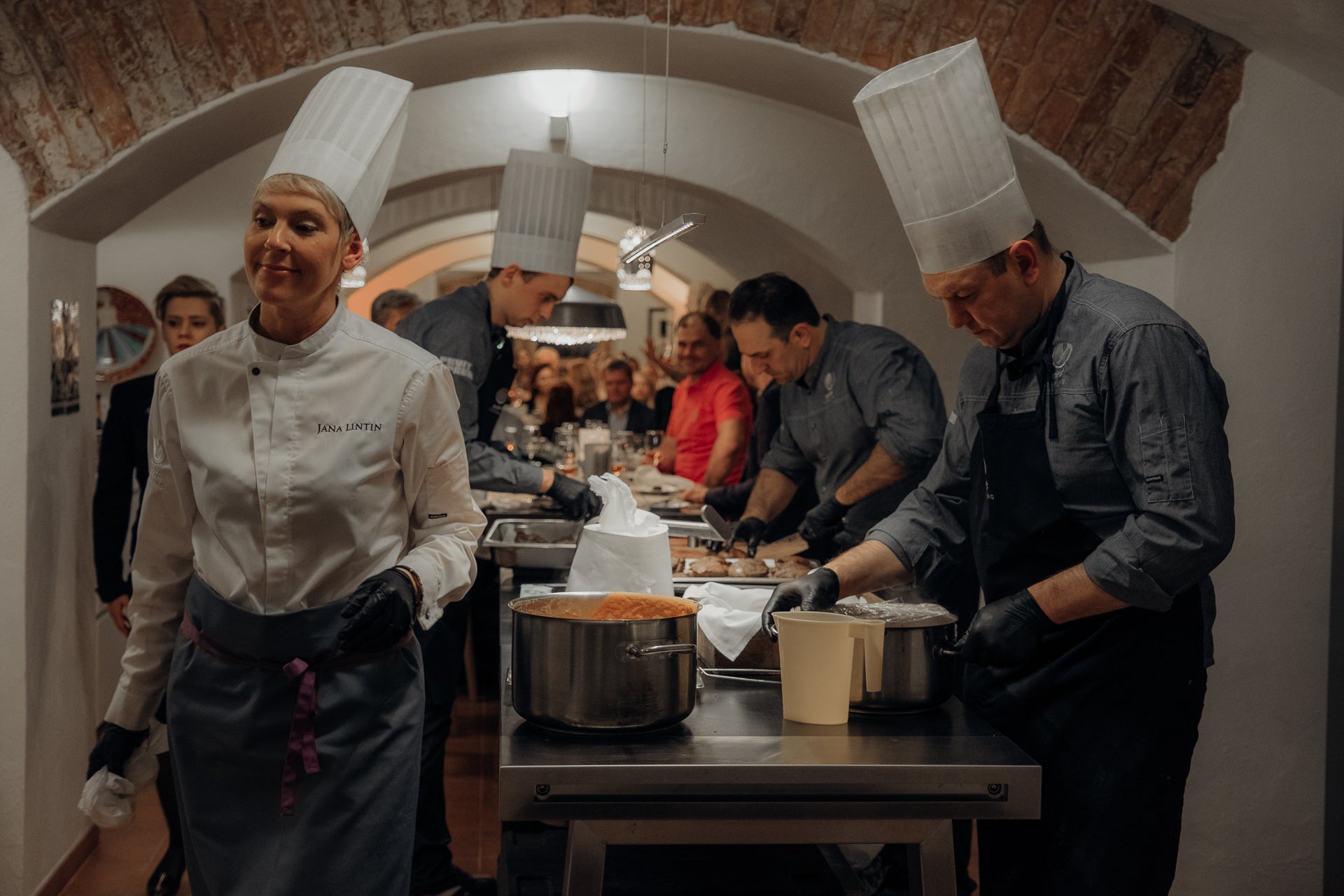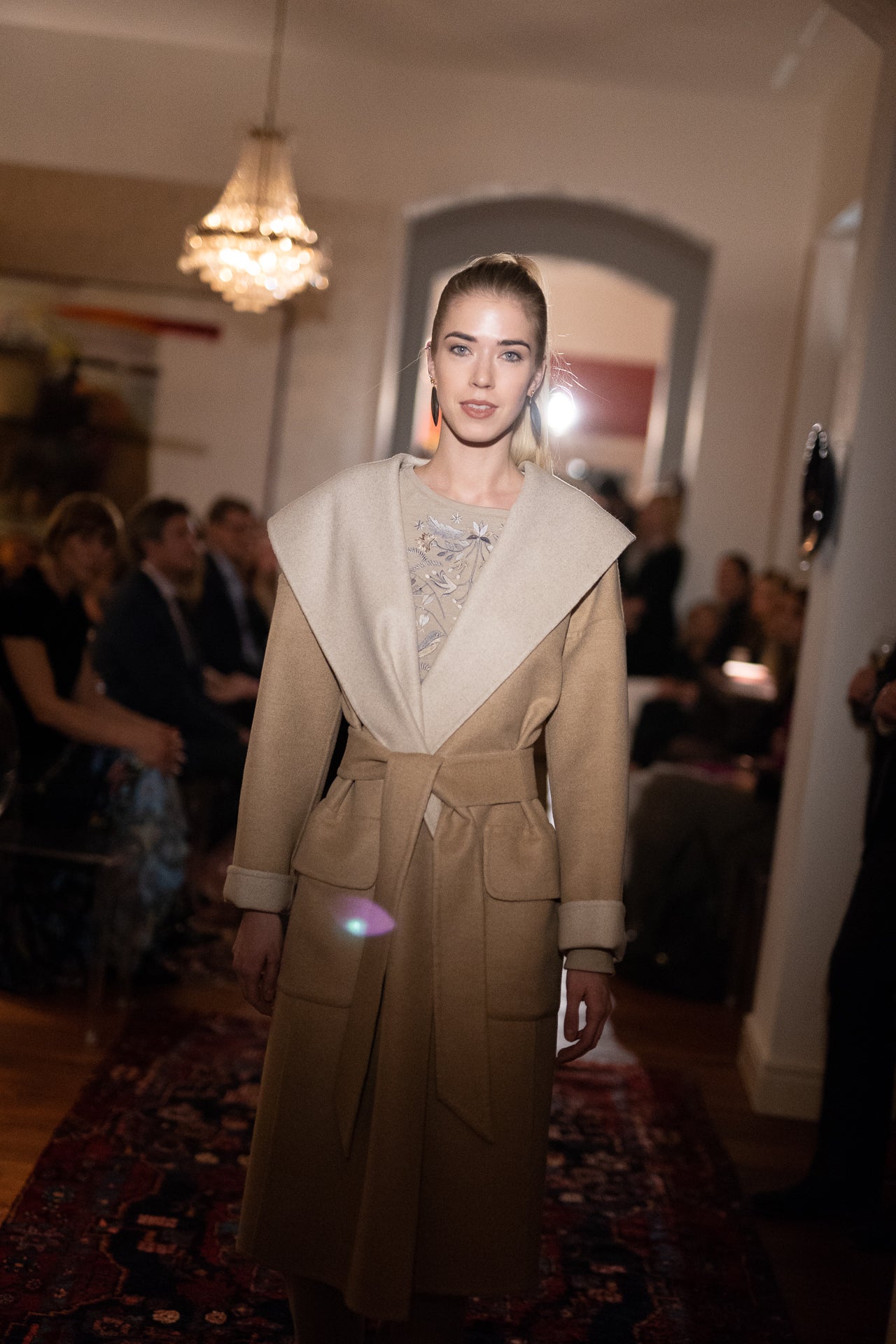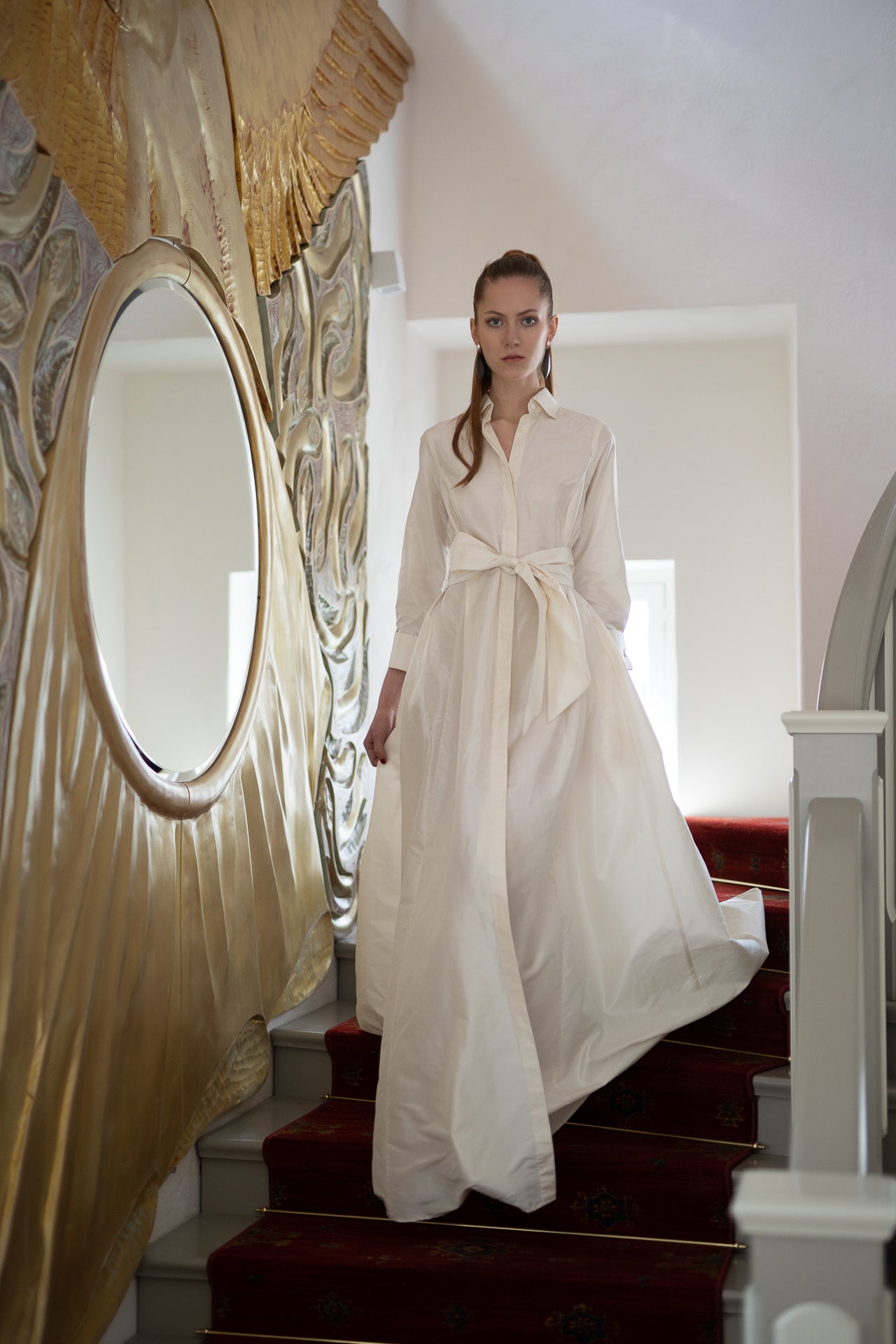 Amanjeda by Katrin Kuldma collections are devoted to the cashmeres in champagne shades, all from the Loro Piana collections. The exquisite dinner is accompanied by Drappier champagne house's delicate champagnes. The venue for the fashion show and dinner is the unique Taali Manor in Pärnumaa.

Taali Manor is the pearl of the passionate work by art collector and entrepreneur Indrek Orro. For the visitor the manor is a true experience of contemporary Estonian art. The luxurious interiors with carefully chosen details present a selection of art and design by the best Estonian artists. This creates an opportunity to experience the beloved masterpieces in their righteous place - the art collector's home interior.

Staelenhof is an intricately renovated and furnished manor house in Pärnu County. Set in a mighty ancient oak park, high on the riverbank of the swift-flowing Pärnu River, stands a limestone house, with arched arches and a stately tower. It is the right-wing of this once great and proud manor. Built-in 1852, the manor house has survived many different eras, seen various occupants over the years, and changed its appearance considerably.

The manor house was built in the neo-Gothic style modelled on the English Royals Windsor Castle. The manor house displays works of Estonian art. The interior, with its carefully selected details, showcases an excellent selection of unique art. Visitors will have the opportunity to experience the works of beloved artists, in their own unique environment, in a homely environment. The manor house as a whole is an enchanting work of art and gives those that visit an insight into the flair, the fusion of beautiful architecture with modern interior design, art, and history.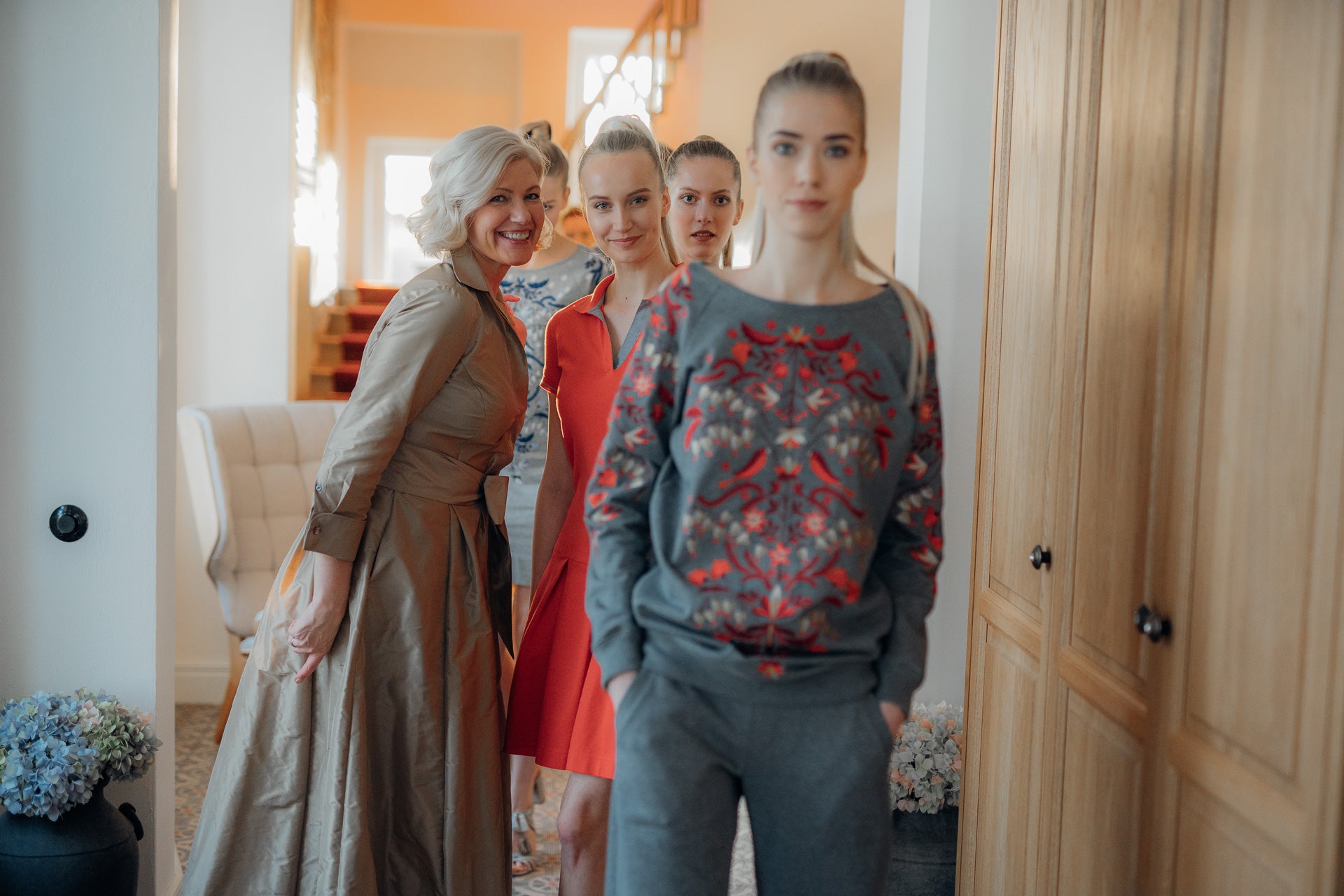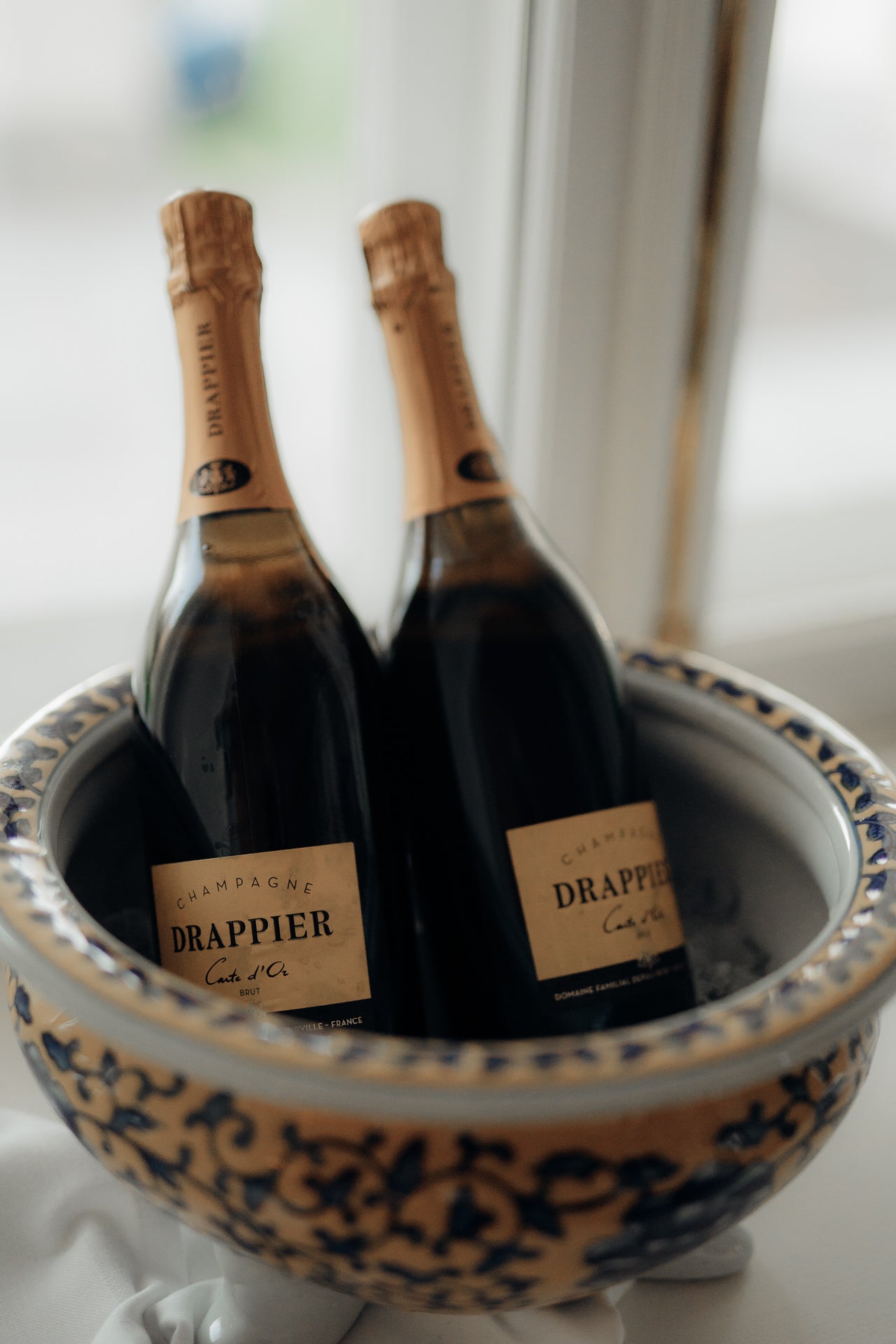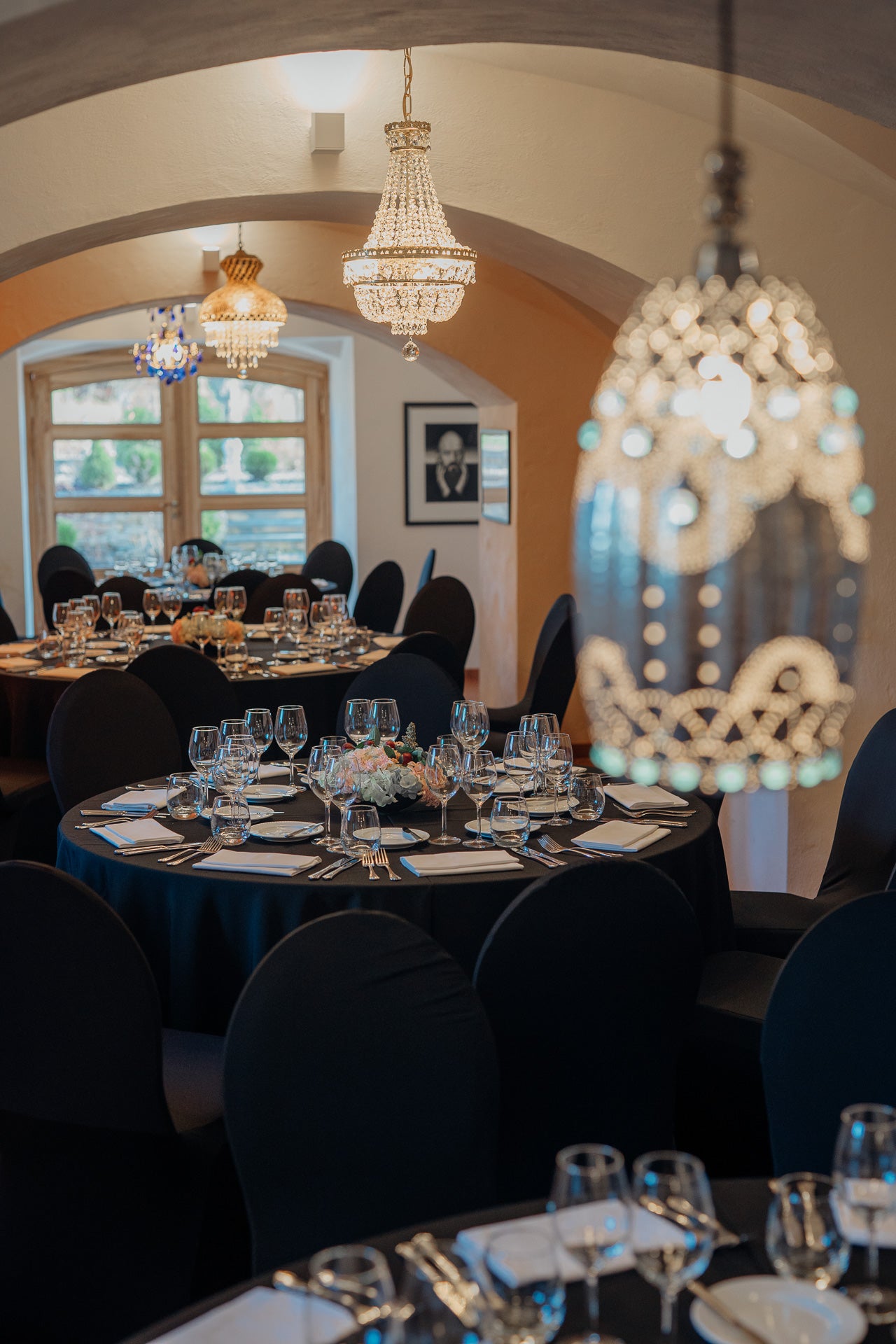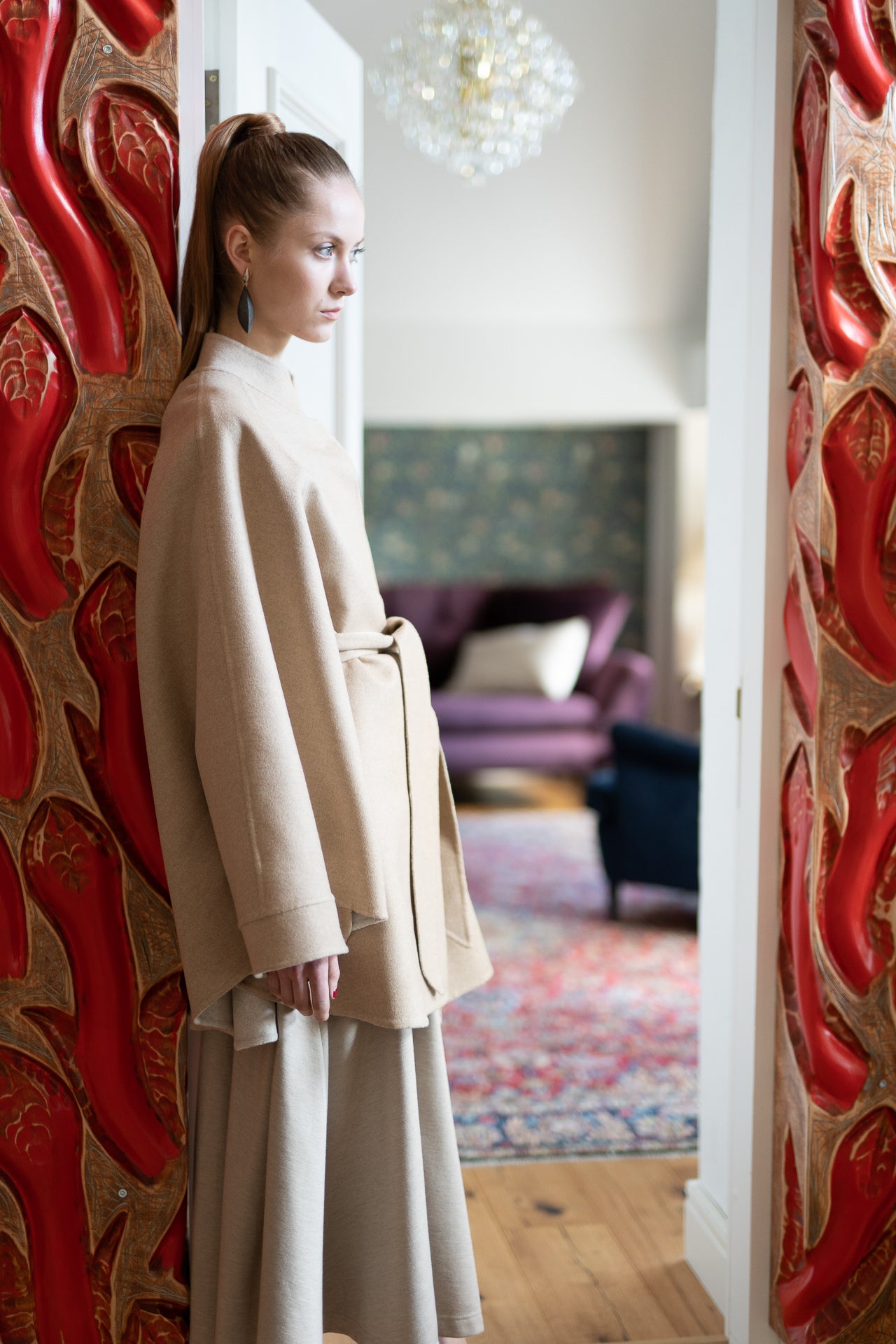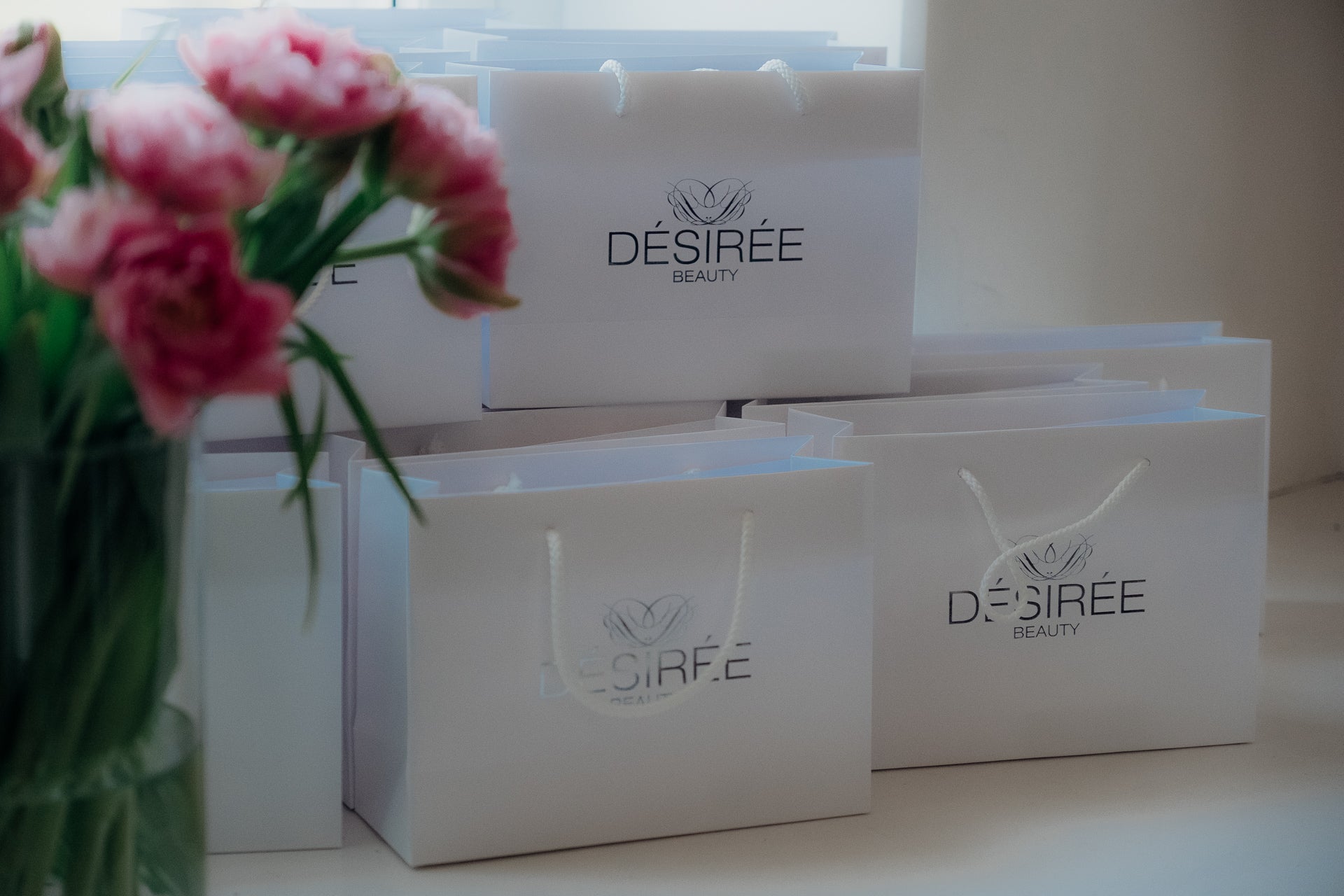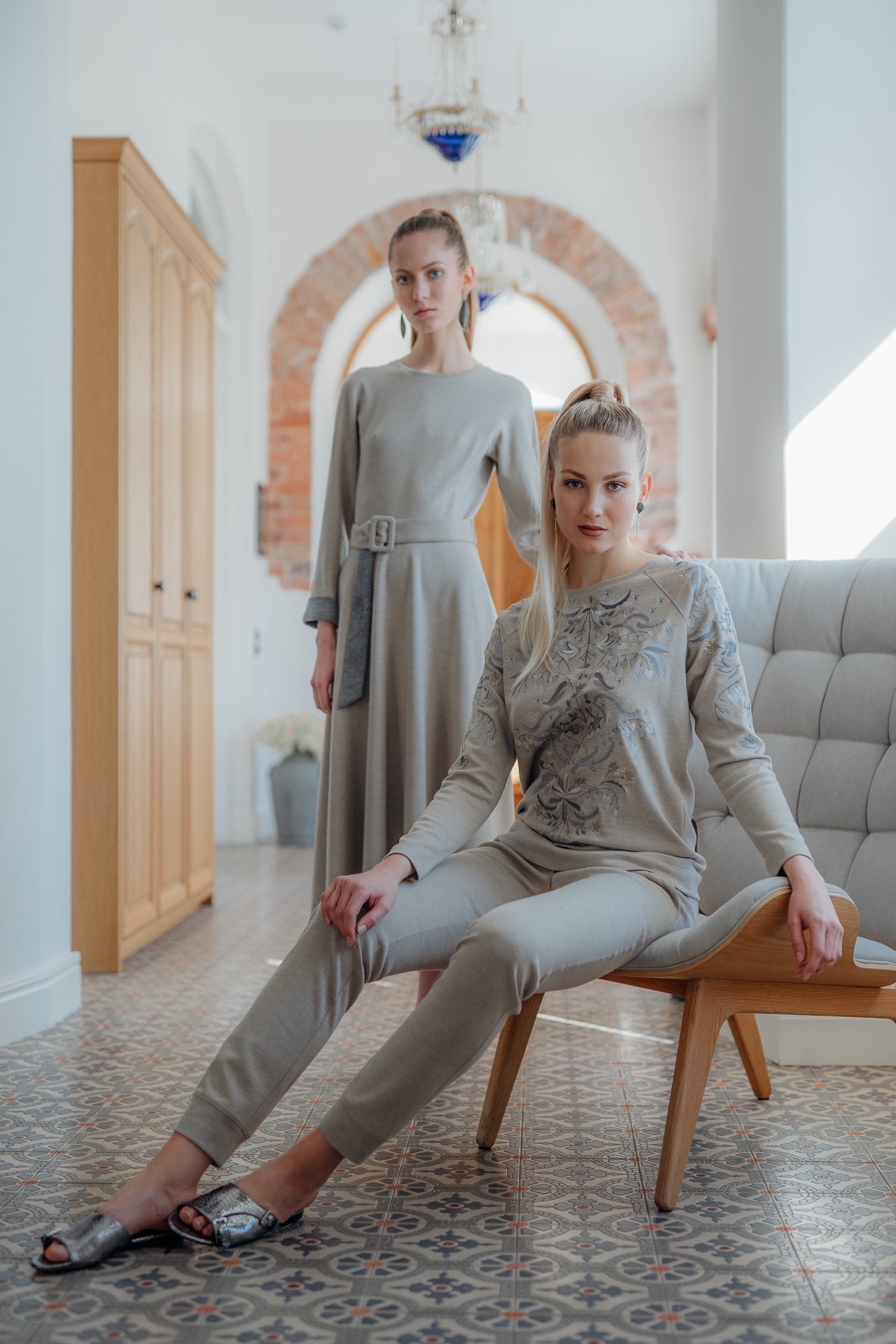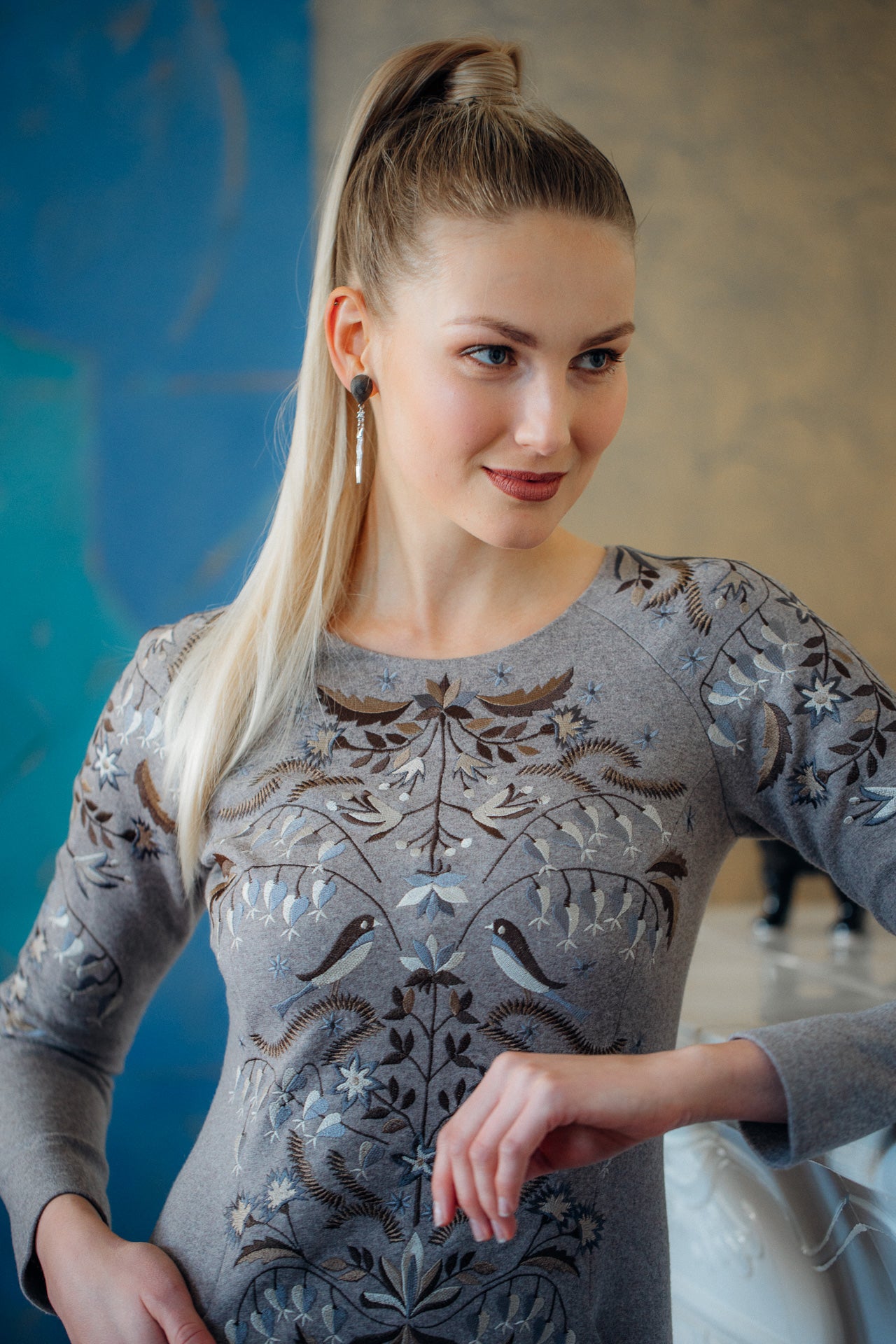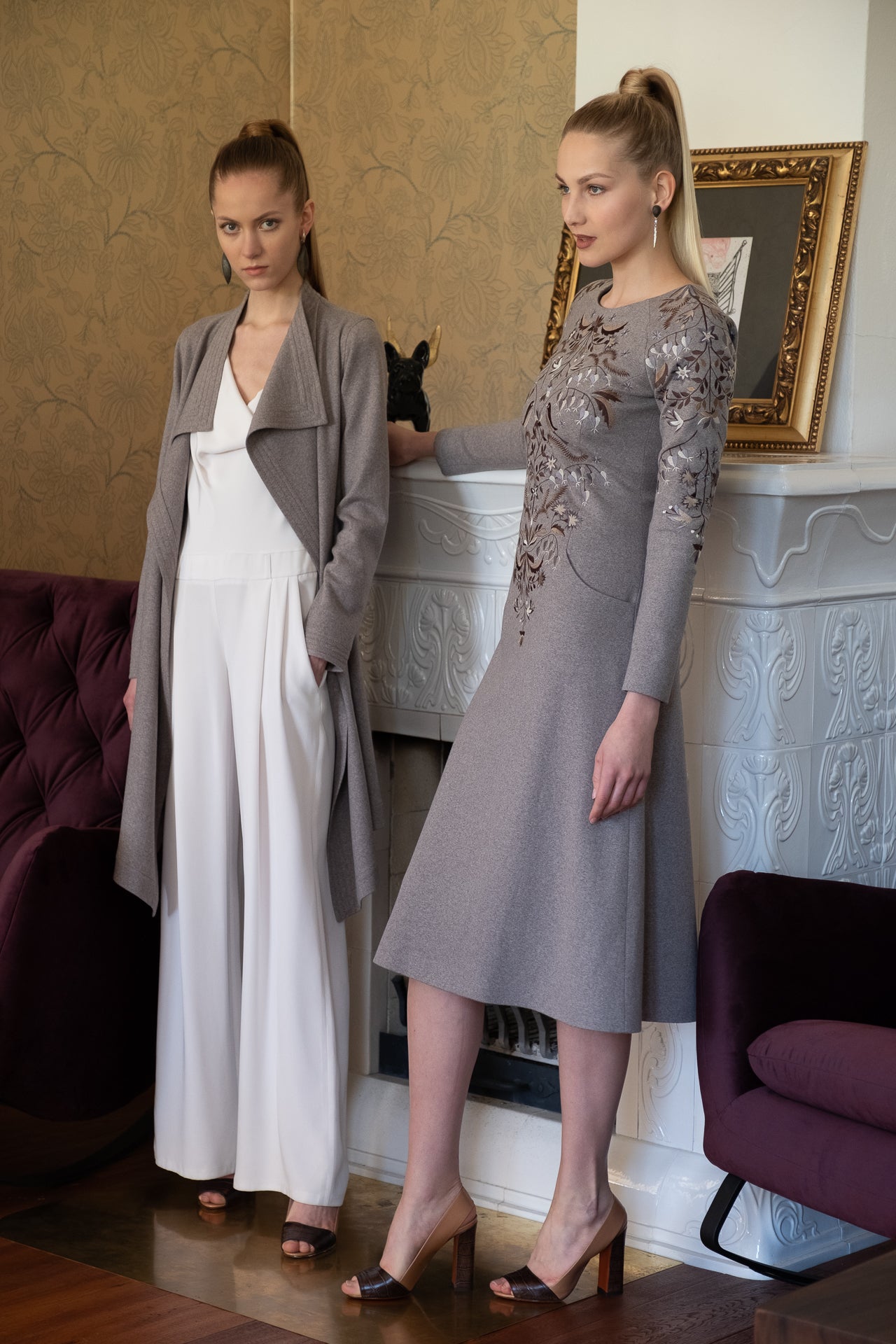 The new summer collection will be presented at the private fashion show with the focus on cashmere and silk in champagne shades, supersoft coats and classic evening dresses, luxurious comfort and timeless aesthetics.

Mulligalerii and Kristel Voltenberg were taking care of the champagne selection, the musical interludes were trusted to Eliis Pärna.