AMANJEDA by Katrin Kuldma valiti Eesti Kaubandus- Tööstuskoja raamatusse "Leading Brands of Estonia".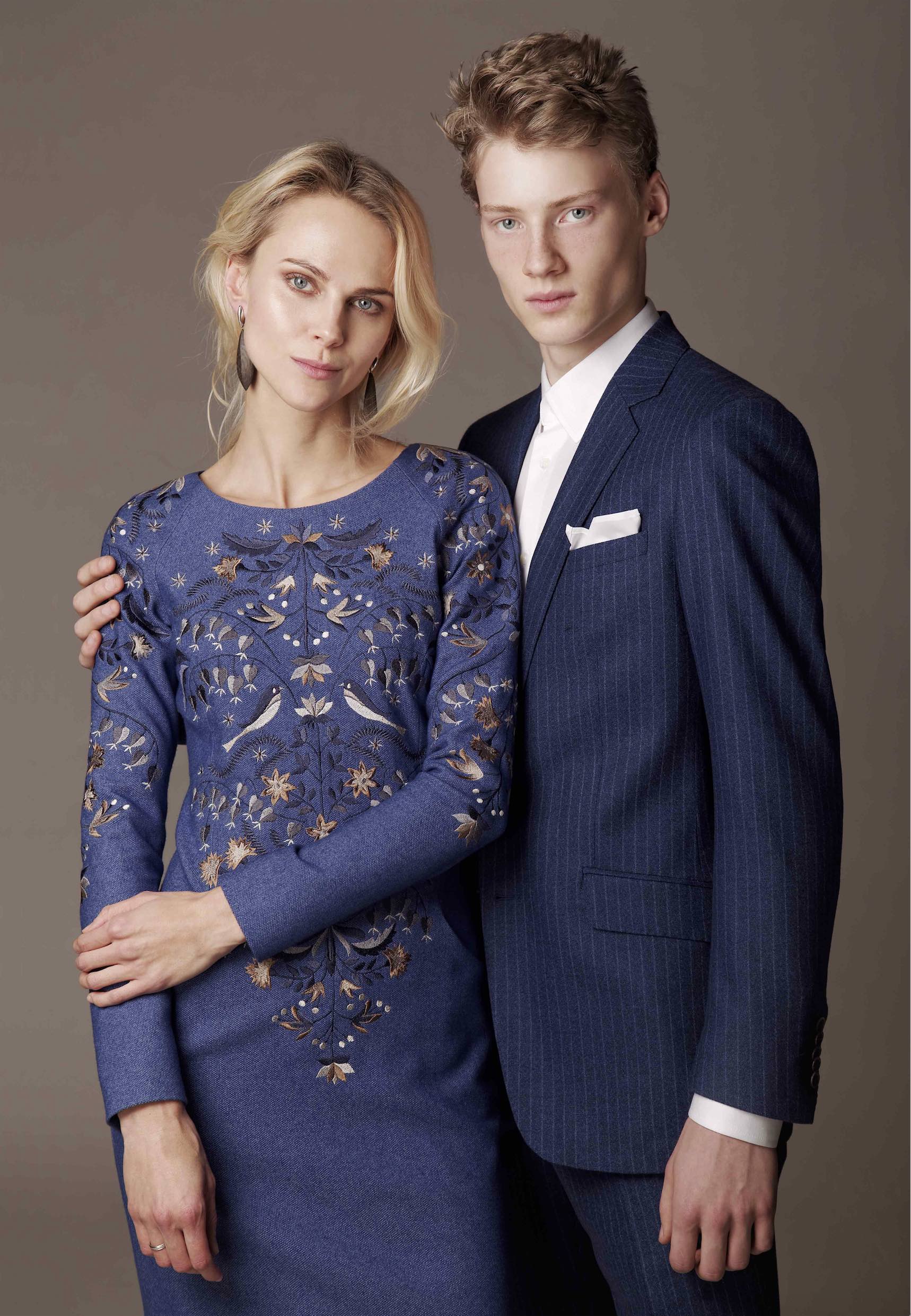 Eesti juhtivad kaubamärgid jõudsid kaante vahele
Täna toimus Eesti Kaubandus-Tööstuskoja 91. aastapäeva vastuvõtt, mille raames tutvustas kaubanduskoda ka äsja ilmavalgust näinud esinduslikku raamatut
"Leading Brands of Estonia".
Raamatusse on koondatud 50 Eesti ettevõtte juhtivad kaubamärgid ning see on mõeldud Eesti kui innovaatilise ning arenenud majandusega riigi tutvustamiseks ja meie kaubamärkide tuntuse suurendamiseks. Raamat aitab ettevõtetel leida uusi koostööpartnereid nii Eestist kui teistest riikidest ning seeläbi aitab kaasa ka Eesti ekspordi kasvule.
"Kuna raamat on suuresti suunatud välismaalastele Eesti kaubamärkide ja ettevõtete tutvustamiseks, on just see soliidne raamat suurepäraseks kingituseks oma väliskülalistele või -partneritele," ütles kaubandus-tööstuskoja peadirektor Mait Palts. Tema sõnul pakub raamat hea läbilõike Eesti tugevaimatest ekspordipotentsiaaliga brändidest.
"Eestis on loodud hulgaliselt tooteid ja teenuseid, mida maailmale uhkusega näidata. Paljuräägitud puhta õhu ja looduse kõrval on meil ikka ka edukat kõrgmoodi, meie disain on maailmatasemel, klaverid oma valdkonna tipus, puitmajad vallutavad aina enam lähi- ja kaugemaid turge ning Eesti maitsvas toidus ei kahtle keegi. Olles juhtiv ettevõtlusorganisatsioon, on meie missioon oma tublisid ettevõtteid välismaal tutvustada ning aidata kaasa nende tuntuse suurendamisele," kinnitas Palts.
"Bränd on kõigest mingi idee kujutluspilt. See on just nii tugev, kui tugev on kollektiivne usk sellesse ideesse. Usk omakorda tekib läbi loodud väärtuste ja usalduse, mida tuleb hoolega hoida," ütles Pädaste mõisa ja kaubamärgi omanik Imre Sooäär.
Tema sõnul on Pädaste omanikud sellesse brändi pannud kogu oma hinge. "Usun, et just see köidabki inimesi, kui brändis on tunda puudutust. Mul on siiralt hea meel, et ka väike Muhu on Pädaste brändi läbi Eesti 50 väljavalitu hulka jõudnud. See on tunnustus ja tänu kõigile, kes meie ideed elus hoidnud on, nii klientidele, kui ka saarerahvale, kellele see bränd juba 20 aastat tööd ja leiba andnud on," oli Sooäär tänulik.
Ettevõtete ja kaubamärkide valikul lähtuti järgmistest kriteeriumidest:
kaubamärk on loodud Eestis ja sellel on tuntav Eesti päritolu,
kaubamärk on Eestis laialdaselt tuntud,
kaubamärk on positsioneeritud Eesti kaubamärgina,
kaubamärk on ekspordipotentsiaaliga või juba rahvusvaheliselt tegutsev.
Valiku tegemisel osalesid Kaja Kallas (Euroopa Parlament), Kristian Kirsfeldt (Velvet OÜ), Kristi Tiivas (Riigikantselei), Meelis Milder (Eesti Kaubandus-Tööstuskoda) ning Mait Palts (Eesti Kaubandus-Tööstuskoda).
Raamatus esitletud brändid on:
A. LE COQ, ALEXELA, AMANJEDA by Katrin Kuldma, APOLLO, LILLI JAHILO, REET AUS, BALBIINO, BALTECO, BALTIKA, BLRT, BOLEFLOOR, BORG, CHEMI-PHARM, CYBERNETICA, D´DIFFERENCE, DEFENDEC, DELFI, E-PIIM, EBS, ESTONIA PIANO FACTORY, ESTRAVEL, GRAANUL INVEST, HAAPSALU UKSETEHAS, HARJU ELEKTER, HUUM, JOIK, KAUBAMAJA, KITMAN THULEMA, LIVIKO, LOODUSVÄGI, MATEK, MEIREN ENGINEERING, NORDECON, NORDIC HOUSES, NORTAL, OLYMPIC, PREMIA, PÄDASTE, ROMAN TAVAST, SAKU, SANGAR, SELVER, STANDARD, STARMAN, TAHE OUTDOORS, TALLINK, TALLINNA TEHNIKAÜLIKOOL, TARTU ÜLIKOOL, WENDRE, KRIMELTE, 4ROOM.

Raamatut levitatakse välisriikide saatkondadele, ministeeriumitele ja teistele Eesti ettevõtteid tutvustavatele organisatsioonidele ning osa raamatutest jõuab ka kinkeraamatuna jaemüüki. Esinduslik raamat sobib hästi väliskülalistele kinkimiseks, tutvustamaks Eesti ettevõtlust.