Life in Estonia Magazine I EXPO Dubai 2020 special (2021-2022) / The Luxurious ways to pamper yourself Estonian Style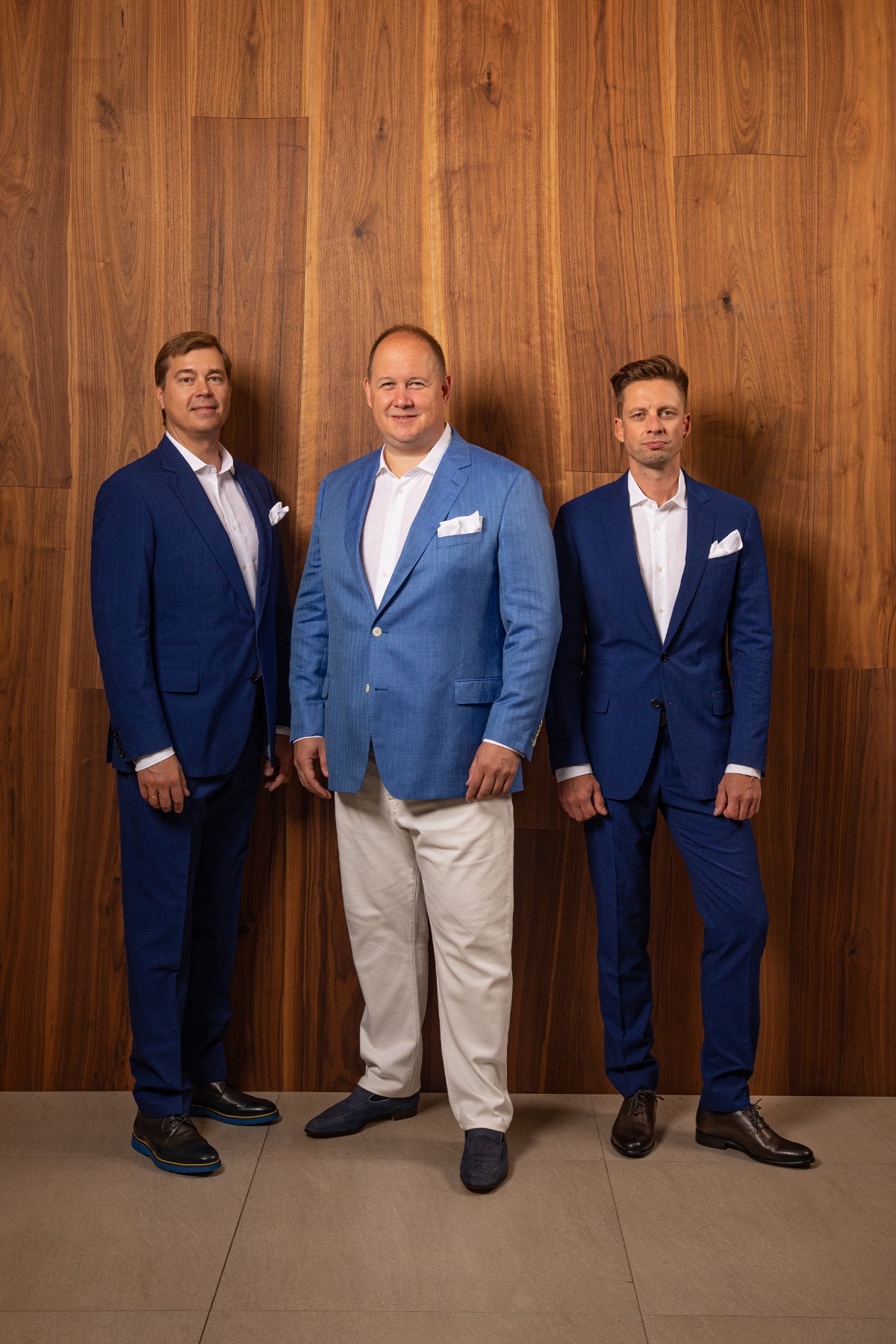 https://investinestonia.com/business-in-estonia/life-in-estonia/magazine-dubai-2020-special/
Estonia has always boasted unique and exclusive handicrafts and displays its high-quality handwork even in such traditionally "industrial" areas as aviation and shipping. The best examples of such luxury will be on view at EXPO.
Fashion icon, Amanjeda by Katrin Kuldma, dresses all Estonian guides and managers at Dubai EXPO
For decades Katrin Kuldma has worked as a successful fashion designer and interior architect. Her brand, Amanjeda by Katrin Kuldma, operates in the luxury products sector, creating items and services of uncompromising quality. "Our customer looks for the best – authenticity, functionality of the clothes and furniture, but also uncompromising aesthetics. In my work I combine innovation and heritage: for the creation process we use digitalised models and modern technology, but for example the ancient embroideries of the small Estonian island of Muhu have had a deep impact on my work," she explains. All of her creation then comes into life with using the best raw materials in the world, deeply supporting the values of the slow movement.  
Amanjeda by Katrin Kuldma offers full lines of designer clothing for men and women, while Amanjeda Home is a premier line of interior elements such as sofas and textiles. In December 2019, Katrin Kuldma opened a new concept store and an impressive showroom of northern luxury – the Ultima Thule Gallery. Besides her own brands, the gallery offers a unique selection of high-quality clothing, jewellery and interior design brand, interior architecture projects, artwork and lifestyle services from the creators of Northern Luxury.  


The Ultima Thule Gallery is partnering with Dubai EXPO in presenting the best premium and luxury design, interior, art and lifestyle brands of Estonia to the world. The target of the exhibition is to find export partners for all. Kuldma feels honoured that her brand Amanjeda was offered to dress the EXPO guides and managers. This is the second time running that EXPO guides and managers are dressed in Amanjeda. Although, at the Milan EXPO, the brand did not have a display of its own, the collaboration established great contacts with fashion showrooms there. On this occasion, Ultima Thule Gallery presents Amanjeda by Katrin Kuldma and other Northern Luxury brands at Dubai EXPO, both with actual products and with impressive virtual display.
"There are limited opportunities to present the entire collections of the Ultima Thule Gallery in Dubai, but ideal conditions have been created in Tallinn. Due to the changes in the world, we have used the virtual showroom on many occasions in the last year. Now we can also take advantage of the same idea for EXPO. We have videos and virtual shows on the screen of the Ultima Thule Gallery. We are also participating in visits, and have events on location, and our gallery in Tallinn is kind of a continuation of the EXPO Estonian Pavilion.
The Ultima Thule Gallery catalogue that expresses the philosophical concept and presenting products and services in the best possible way, is available at the Estonian Pavilion," says Kuldma.
 Ultima Thule Gallery also offers its partners clear and thorough support in marketing and modern economic software solutions. "We consider it very important when moving to export markets that our partners have the technical capacity," Kuldma adds. "Therefore, we have created opportunities for the application of the most modern economic software solutions."
Professional buying-in partners are key when it comes to designer products. In the case of clothing, accessories, jewellery, and interior design products, those are the international resellers of luxury brands. Contacts with international showrooms are equally important.