AMANJEDA BY KATRIN KULDMA SHIRTS
The Amanjeda made-to-measure shirt collection offers rich choice of premium quality cotton fabrics and wide range of styling options. You can choose between different fits and shirtfronts, collar and cuff styles. 
As a finishing touch you can have your shirt personalised.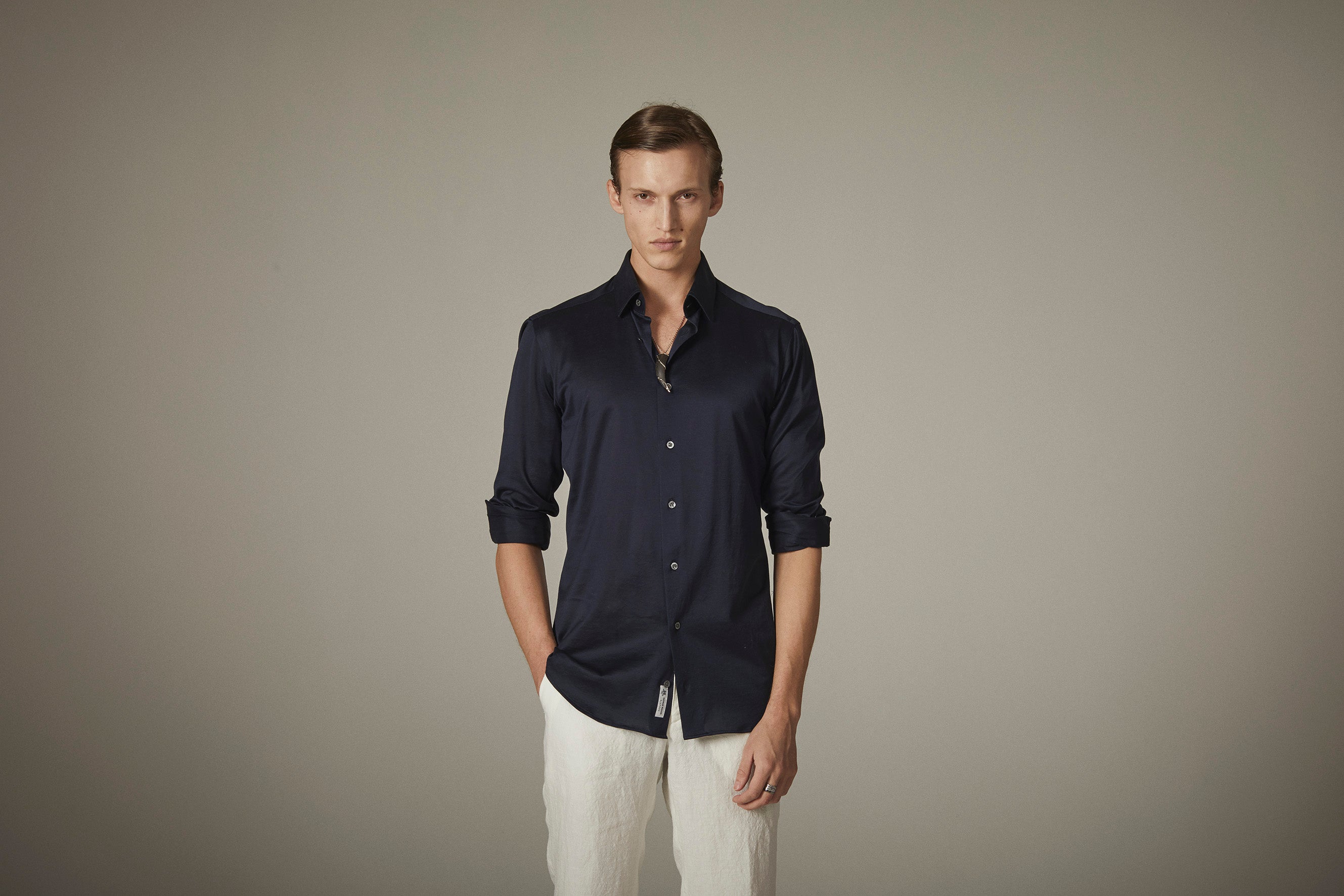 THE COTTON FABRICS IN OUR SHIRT COLLECTIONS
The fabrics for the Amanjeda by Katrin Kuldma  shirts are carefully picked from the collections of the worlds best weaving mills of cotton in Italy. Cotonifico Albini with its finest lines - Albini, Thomas Mason and David & John Anderson - is our highly respected supplier of fine cottons.The traditions of the fine finishing and best sources of raw material have long history. The cotton fabrics used for the Amanjeda by Katrin Kuldma collection are all multiple twisted and with the yarn count from 100's up to the extra fine 300's. The fineness of the cotton fiber and high twist structure of the yarn are giving the long lasting comfort and elegance to the shirts. 
For our extra slim fit we use cotton mixtures with elastane to give the modern slender look to the shirts. The vacation collections include fine linens besides the cottons.
How to order your Amanjeda shirt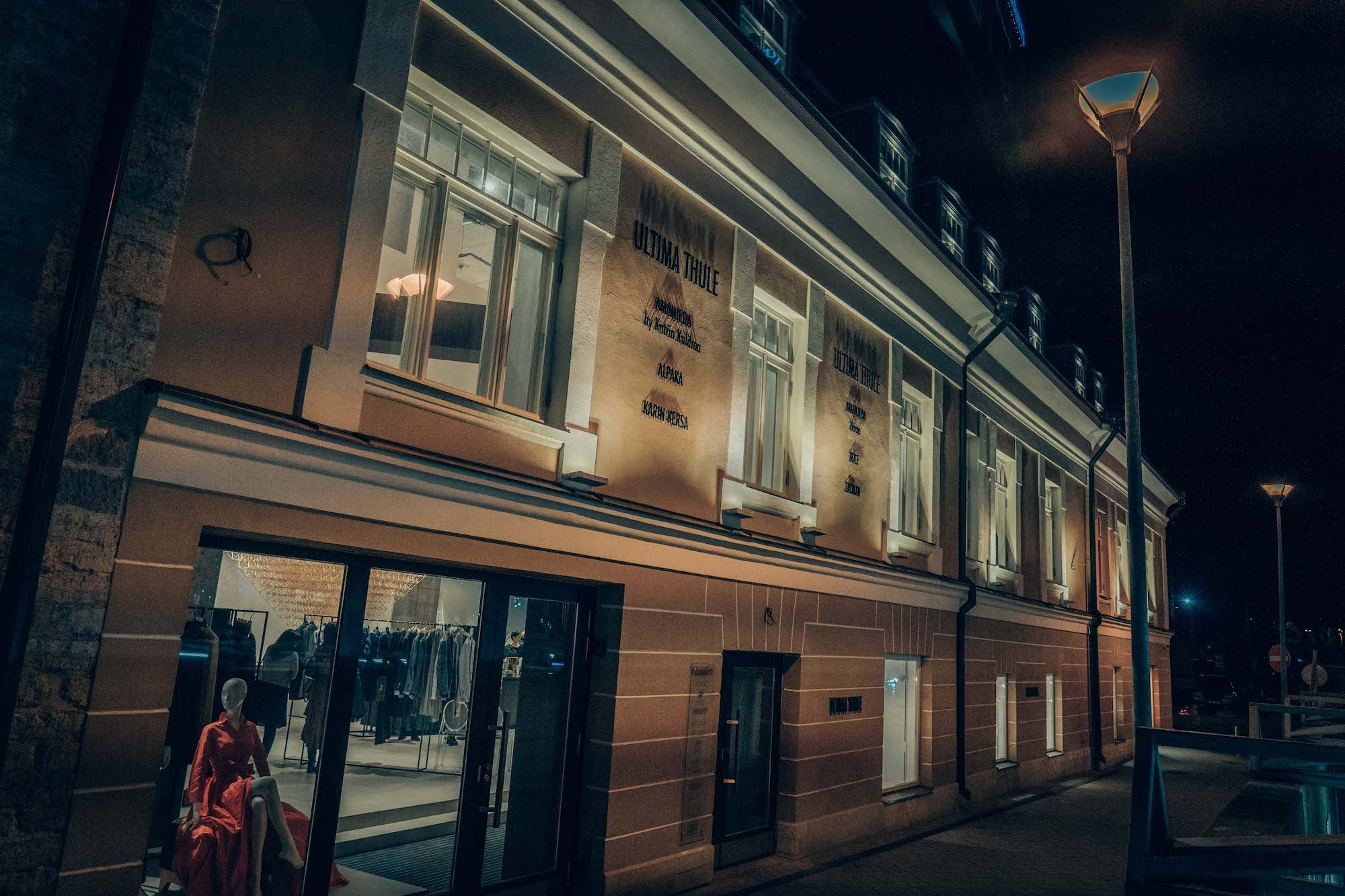 Make an appointment
Contact us by email or phone to book your time at Amanjeda store in Ultima Thule Gallery. Please consider with 30 minutes for your appointment.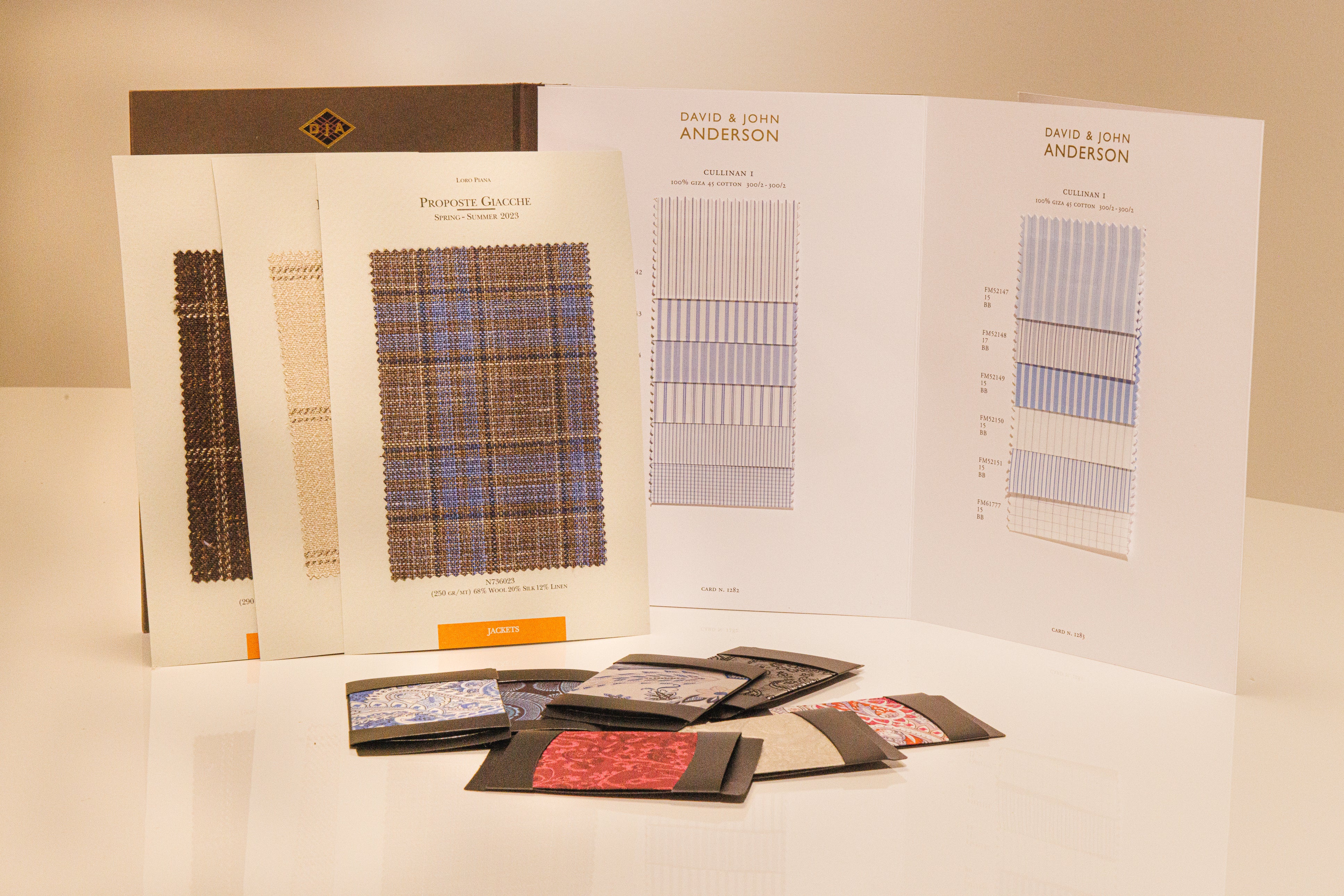 Pick your fabrics
Make your choice out of hundreds of options with help from our experts.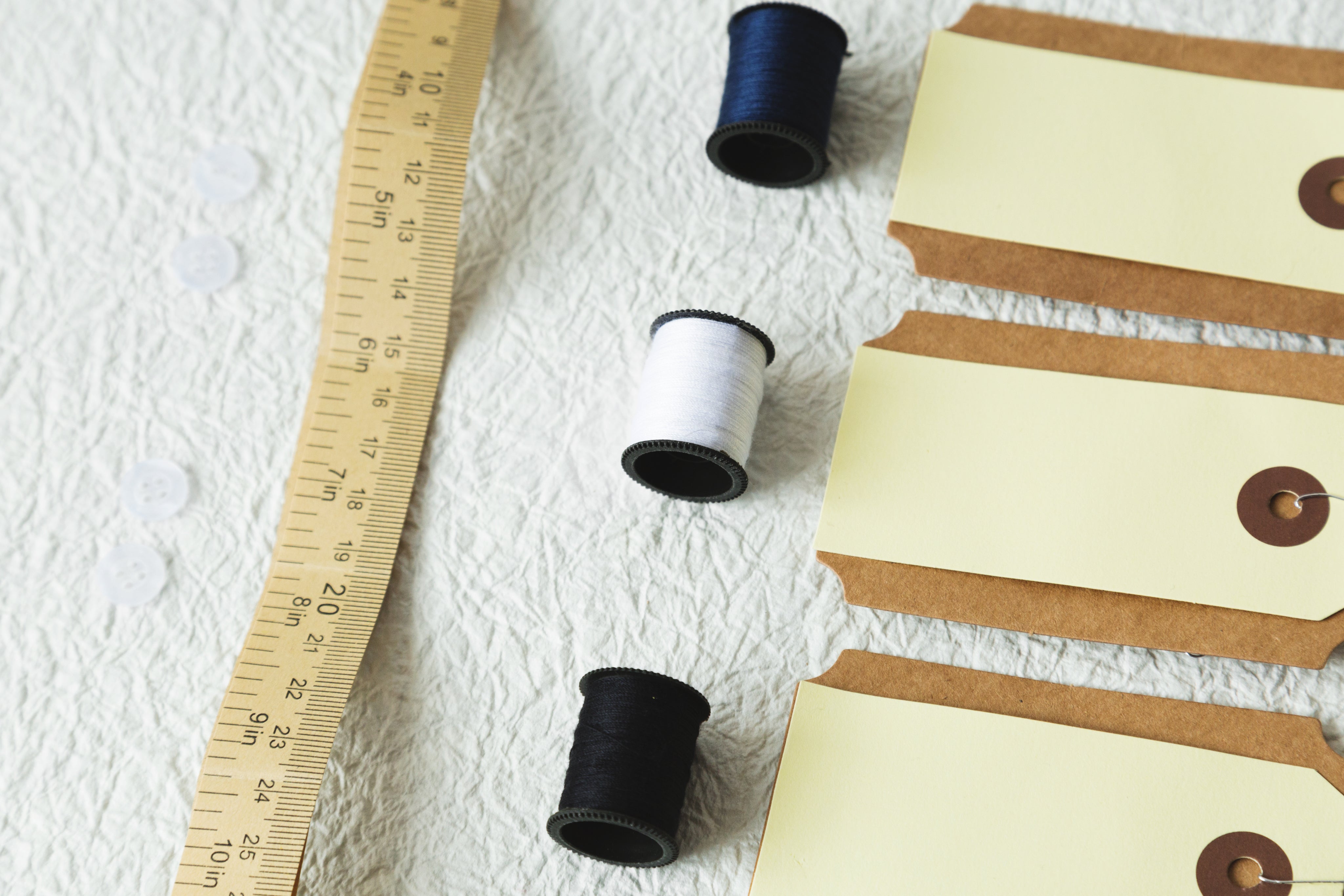 Measurements
We take your measurements and create a custom pattern just for you to ensure the best fit.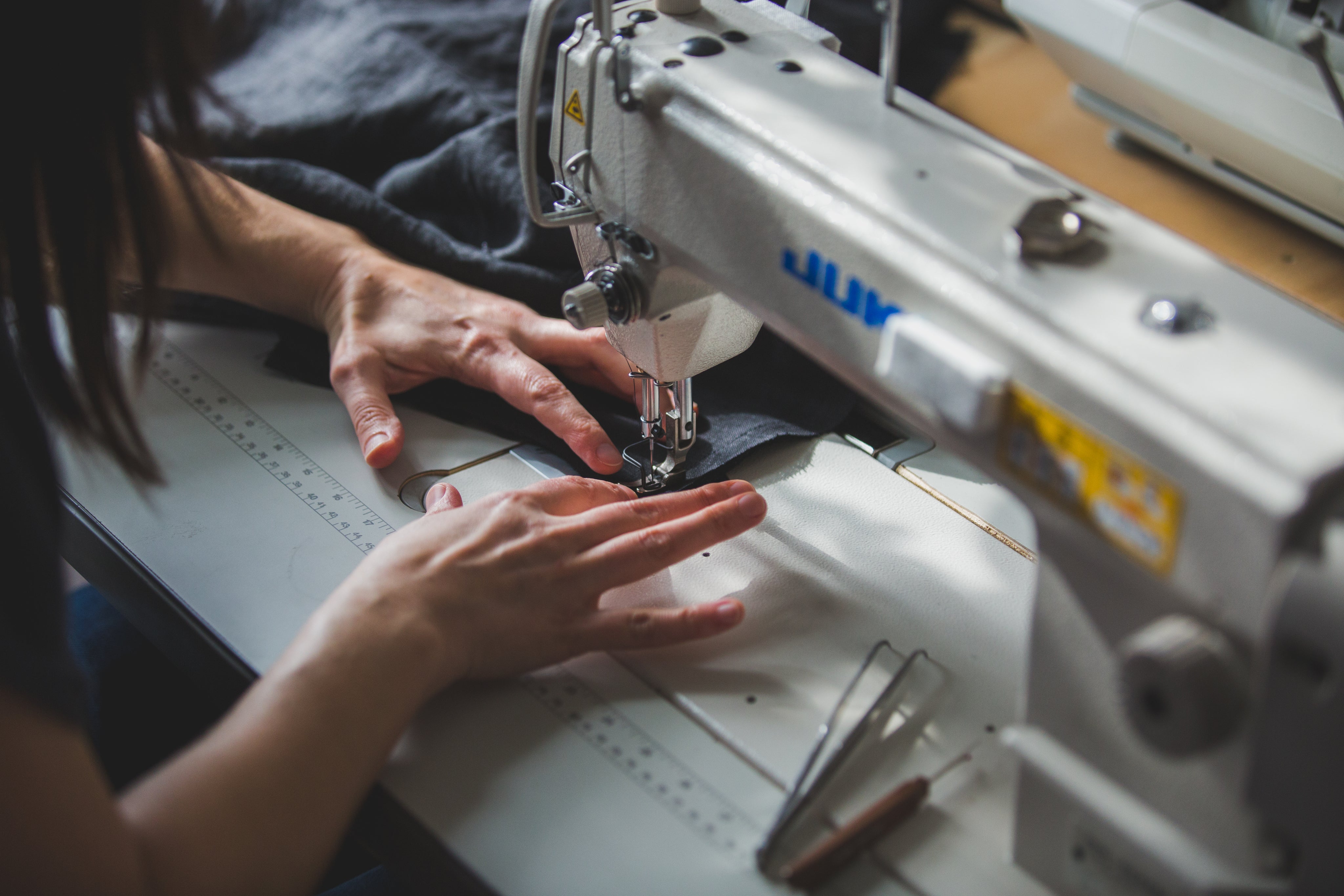 Production
One made-to-measure shirt takes about 5 weeks to produce.
Our shirt fabrics
David & John Anderson

2ply 300 yarn count extrafine 100% cotton shirts

2ply 200 yarn count extrafine 100% cotton shirts

140 yarn count extrafine 100% linen shirts
Solbiati of Loro Piana

100% linen infused with aloe vera
Thomas Mason

100% cotton shirts with special treatment to better handle creasing and crumpling

Royal Oxford, Royal Twill & Zephir

Starting from €249

2ply 100 yarn count 100% cotton shirts

2ply 120 yarn count 100% cotton shirts
Book an appointment to see our full collection of fabrics