Amanjeda is a traveller after dreams. An Amanjeda looks for the best, for discreet luxury – authenticity, functionality and uncompromising aesthetics.

AMANJEDA by Katrin Kuldma collections for men and women feature a total look for all seasons from excellent winter outdoor to light items for summer, made to measure and bespoke tailoring services, bridal and eveningwear.

In the years 1997-2001, costumes and evening dresses of the First Lady of Estonia Helle Meri were created for all official visits and receptions in the Katrin Kuldma Fashion House. As well all classic shirts for the President of Estonia Lennart Meri were made in the small innovative fashion house.
Amanjeda partnered with friend and client of the House Ragnar Klavan for the campaign to portrey the essence of Amanjeda suit collection. Ragnar is a true ambassador of Amanjeda - living his dream and choosing the finest.
In August 2016 Liverpool FC signed Ragnar Klavan, an Estonian footballer, from FC Augsburg. Liverpool is the home of football. The Premier League is the most attractive league in the world. Ragnar Klavan's dream of 22 years came true. The inspiration for the dream was Estonian national team's former goalkeeper Mart Poom. He was the first Estonian ever to play in the Premier League and he was a big idol for Ragnar when growing up.

"When I was growing up the winters were so harsh that you had to play ice hockey instead of football. There was only snow and ice. We had no money to rent an indoor hall and some of the pitches were gravel. The idea of playing in England kept me going when I was a youngster. That was my dream. When my friends reached the age when they were partying and chasing girls, I went running. I wanted to make it. They understood. It was the only way. I had to work hard to get to this level."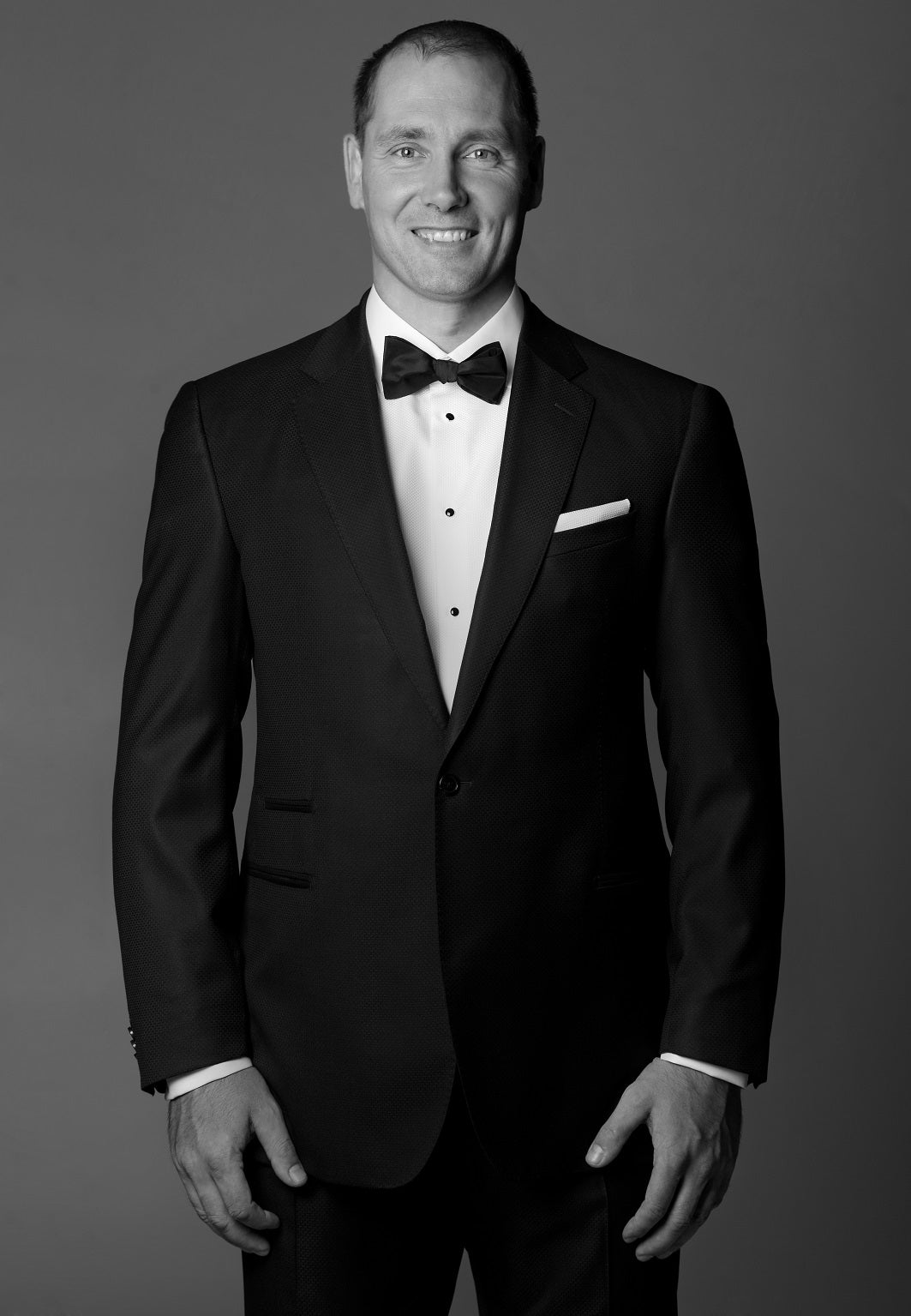 FOR THE GRAND EVENTS OF THE OLYMPIC WINNER
GERD KANTER WEARING THE BESPOKE BLACK TIE STYLE SUIT
Art T-Shirts
The aim of the Amanjeda Art T-shirt collection is to acknowledge and bring closer to people the most amazing masterpieces of Estonian art. The first collection was dedicated to artist Eduard Wiiralt's famous graphics "Inferno" and "A Reclining Tiger". T-shirts are all made in Estonia of the finest natural cotton and bamboo fabrics.
Through the years designer Katrin Kuldma has had the honour to create the suits and gowns for the invited guests of the receptions of the President of Estonia, governmental and royal events all over the world.